Class : Cargo
Bahasa Indonesia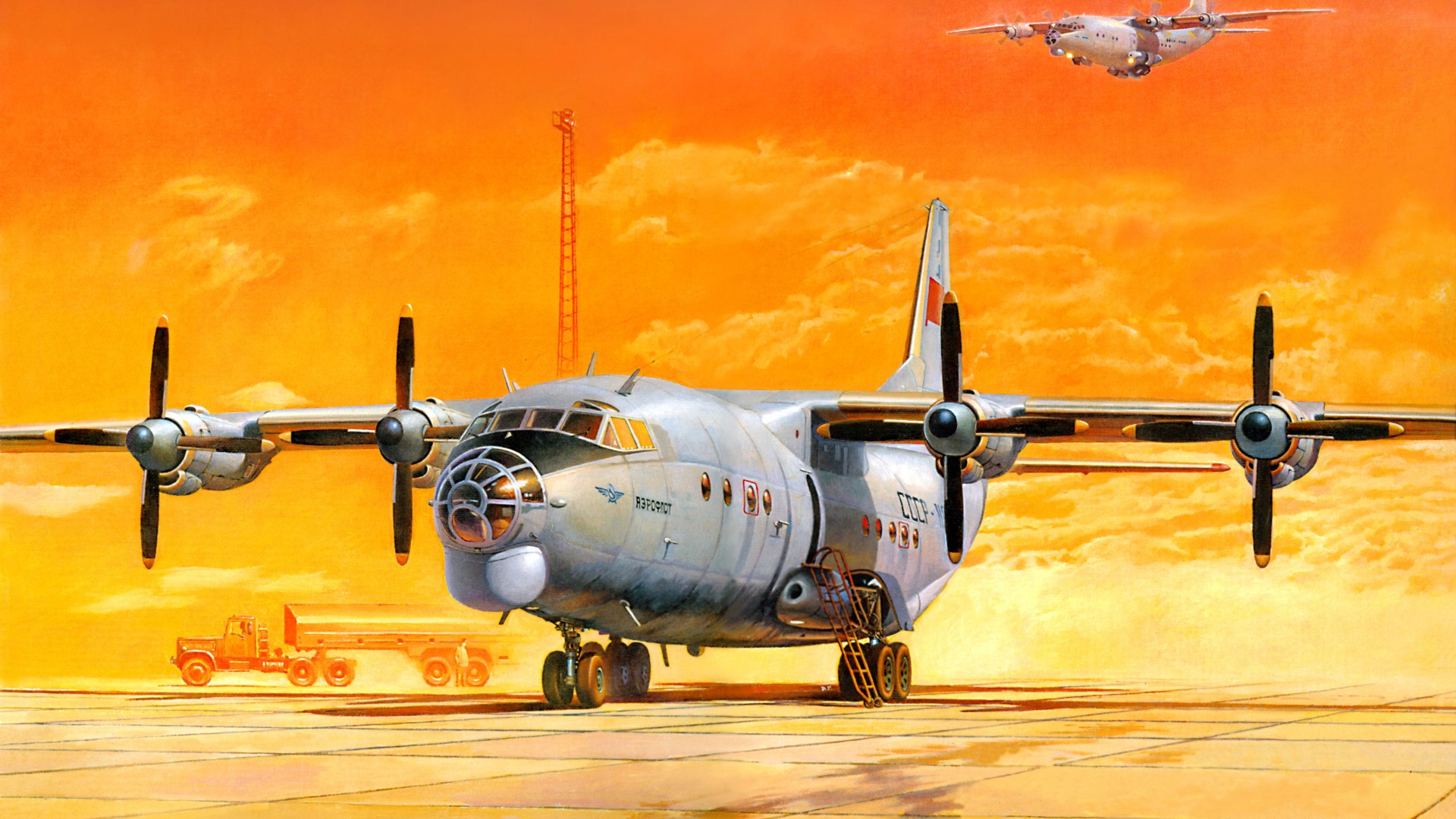 Antonov An-12 (Kode NATO: Cub) adalah sebuah pesawat terbang angkut kelas menengah militer bermesin turboprop sayap tinggi (high wing) buatan perusahaan Antonov dari Uni Soviet. Pesawat ini didorong oleh 4 buah baling-baling yang ditenagai oleh 4 buah mesin Turboprop yang menggantung di bawah sayap. Versi sipil dari pesawat ini adalah Antonov An-10.
Beroperasi di Indonesia

pada Desember 1960, Jenderal AH. Nasution bertolak ke Moskow, Rusia untuk menegosiasikan pengadaan tambahan alutsista, dimana salah satu item-nya adalah kebutuhan akan pesawat angkut berat jarak jauh. Hingga kemudian, TNI AUberhasil memperoleh pesawat turbo propeller Antonov An-12B Cub. Jumlah yang dibeli sebanyak 6 unit, dan mulai berdatangan pada tahun 1964 – 1965.
Kemanakah Sang An-12 Sekarang?
An-12 adalah pesawat angkut legendaris yang terlupakan, Pada tahun 1964, 2 pesawat An-12 jatuh pada saat take-off dari Palembang dan yang satunya jatuh di area laund Halim Perdanakusuma. Namun akibat peristiwa G-30S/PKI membawa dampak besar pada arah perpolitikan dan kekuatan tempur Indonesia. Akibatnya, Antonov An-12 ikut menjadi korban dan di non-aktifkan akibat tiadanya pasokan suku cadang dari Uni Soviet. Lewat sistem kanibalisasi suku cadang, An-12 TNI AU masih ada yang sempat terbang hingga tahun 1970 hingga kemudian dinyatakan di grounded. Hingga saat ini An-12 AURI tidak terlihat lagi.
English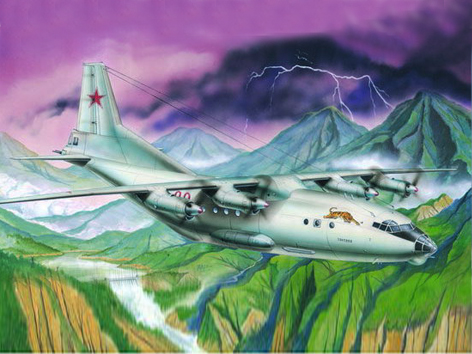 Antonov An-12 (NATO Code: Cub) is a military middle-class transport aircraft with high wing turboprop engine made by Antonov company from the Soviet Union. The aircraft is driven by 4 propellers powered by 4 Turboprop engines which hang under the wing. The civilian version of this aircraft is the Antonov An-10.
Operate in Indonesia

in December 1960, General AH. Nasution went to Moscow, Russia to negotiate the procurement of additional defense equipment, where one of the items was the need for long-haul heavy transport aircraft. Until then, the Indonesian Air Force succeeded in obtaining the Antonov An-12B Cub turbo propeller. The amount purchased was 6 units, and began arriving in 1964-1965.
Where is An-12 now?
An-12 is a forgotten legendary transport plane. In 1964, 2 An-12 aircraft crashed during take-off from Palembang and the other one crashed in the Halim Perdanakusuma laund area. However, due to the events of the G-30S / PKI had a major impact on the direction of Indonesian politics and combat strength. As a result, Antonov An-12 also became a victim and was deactivated due to the lack of spare parts supply from the Soviet Union. Through the system of cannibalization of spare parts, An-12 Indonesian Air Force still had a chance to fly until 1970 until it was declared grounded. Until now An-12 Air Force is no longer visible.
Specifications
General Characteristics
Created On

Android

Wingspan

82.0ft (25.0m)

Length

79.7ft (24.3m)

Height

27.3ft (8.3m)

Empty Weight

26,539lbs (12,038kg)

Loaded Weight

45,247lbs (20,523kg)
Performance
Power/Weight Ratio

2.98

Horse Power/Weight Ratio

4.42

Wing Loading

68.1lbs/ft2 (332.4kg/m2)

Wing Area

664.7ft2 (61.7m2)

Drag Points

21496
Parts
Number of Parts

286

Control Surfaces

7
---