History
Admiral Graf Spee was a Deutschland-class "Panzerschiff" (armored ship), nicknamed a "pocket battleship" by the British, which served with the Kriegsmarine of Nazi Germany during World War II. The vessel was named after Admiral Maximilian von Spee, commander of the East Asia Squadron who fought the battles of Coronel and the Falkland Islands, where he was killed in action, in World War I. She was laid down at the Reichsmarinewerft shipyard in Wilhelmshaven in October 1932 and completed by January 1936. The ship was nominally under the 10,000 long tons (10,000 t) limitation on warship size imposed by the Treaty of Versailles, though with a full load displacement of 16,020 long tons (16,280 t), she significantly exceeded it. Armed with six 28 cm (11 in) guns in two triple gun turrets, Admiral Graf Spee and her sisters were designed to outgun any cruiser fast enough to catch them. Their top speed of 28 knots (52 km/h; 32 mph) left only the few battlecruisers in the Anglo-French navies fast enough and powerful enough to sink them.
The ship conducted five non-intervention patrols during the Spanish Civil War in 1936–1938, and participated in the Coronation Review of King George VI in May 1937. Admiral Graf Spee was deployed to the South Atlantic in the weeks before the outbreak of World War II, to be positioned in merchant sea lanes once war was declared. Between September and December 1939, the warship sank nine vessels totaling 50,089 gross register tons, before being confronted by three British cruisers at the Battle of the River Plate on 13 December. Admiral Graf Spee inflicted heavy damage on the British ships, but she too was damaged, and was forced to put into port at Montevideo. Convinced by false reports of superior British naval forces approaching his ship, Hans Langsdorff, the commander of the ship, ordered the vessel to be scuttled. The ship was partially broken up in situ, though part of the ship remains visible above the surface of the water.
In-Game specs
-->Main Battery
283 mm L/52 Drh LC/28
Reload Time= 20 sec.
Ammo= 360 pcs HE Shells
-->Secondary Armament #1
150 mm L/55 MPL C/35
Reload Time= 7 sec.
Ammo= 200 pcs HE Shells
-->Secondary Armament #2
105 mm L/65 Dop. L. C/31
Reload Time= 5 sec.
Ammo= 2000 pcs AP Shells
-->Torpedo Tubes
533 mm Vierling
-->AA Defense
20 mm Flak 38
37 mm Flakzwilling 30
105 mm L/65 Dop. L. C/31
-->Speed
46mph
Controls
Activate 1 for "283 mm L/52 Drh LC/28"
Activate 2 and 3 for "150 mm L/55 MPL C/35" and "533 mm Vierling"
Activate 4 for "105 mm L/65 Dop. L. C/31"
Activate 5 and "guns" for sonar
Activate 6 for "20 mm Flak 38" and "37 mm Flakzwilling 30"
Activate 7 for searclight
traditional featuring edit:
Oh boy she has been featured!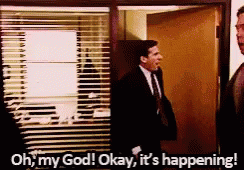 Specifications
General Characteristics
Successors

1 airplane(s)

+7 bonus

This plane has been featured

Created On

Windows

Wingspan

51.2ft (15.6m)

Length

433.9ft (132.3m)

Height

110.6ft (33.7m)

Empty Weight

144,771lbs (65,667kg)

Loaded Weight

262,592lbs (119,110kg)
Performance
Horse Power/Weight Ratio

0.045

Wing Loading

225.2lbs/ft2 (1,099.7kg/m2)

Wing Area

1,165.8ft2 (108.3m2)

Drag Points

180590
Parts
Number of Parts

2409

Control Surfaces

1
---