For the Remaster Challenge.
I remastered my CH47 from three years ago. Link. However, this aircraft is somewhat fictional, as I'm pretty sure the army of Republic of China (aka Taiwan) only had CH47SDs. So yes this CH47F gunship along with the registration number (aaaaaghh) is fictional.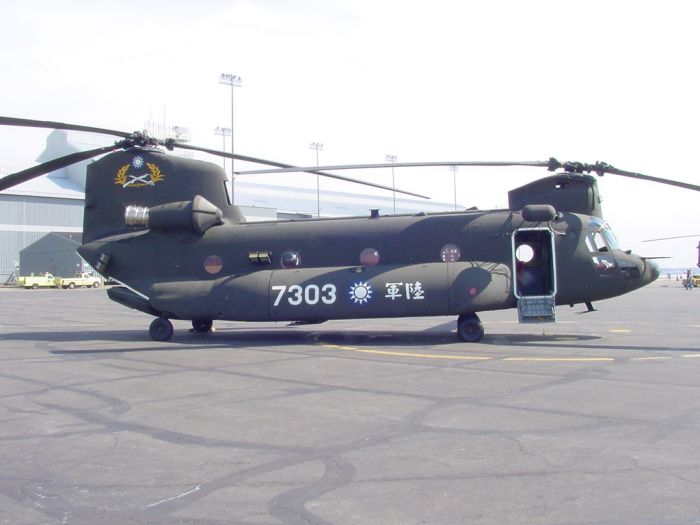 Instructions
AG1 to turn on engine
AG2 to activate pitch and roll control
AG 3 to open cargo bay and activate machine gun controls (pitch and roll)
AG4 for lights
Trim for trim
If you wish to use the machine gun in flight, switch to one of the two gunner cameras, deactivate 2 and activate 3. Correct flight attitude by turning on AG2 to regain control.
Specifications
General Characteristics
Predecessor

Remaster Challenge [CLOSED]

Successors

1 airplane(s)

Created On

Windows

Wingspan

52.4ft (16.0m)

Length

71.1ft (21.7m)

Height

20.9ft (6.4m)

Empty Weight

21,581lbs (9,789kg)

Loaded Weight

28,227lbs (12,804kg)
Performance
Power/Weight Ratio

7.961

Wing Loading

365.7lbs/ft2 (1,785.3kg/m2)

Wing Area

77.2ft2 (7.2m2)

Drag Points

5394
Parts
Number of Parts

505

Control Surfaces

0

Performance Cost

1,934
---