Cough Choke Splutters Thanks for all the support on my railway map and my other posts!
Anyway, after like a few months of building, procrastinating, and testing, here's Duck The Great western 57xx pannier! My best work yet!
---
Overview
Duck Is a Great Western Railway 5700 class 0-6-0 Pannier tank engines built by the GWR and BR. Although not as glamorous as the GWR Castles and Kings, His class became just as popular and as much of an icon of the GWR.
---
How to spawn and relocate
Deactivate AG8 and wait a few seconds, select your location, then activate AG8 again.
---
Features and Controls
This engine probably has the most features and functions than any steam locomotive on the site (as of writing this) and I am so proud of it
For the fullest experience, Heres the version with mods)
Eyes - Pitch and Roll. Deactivates on AG2
Regulator - Throttle (Don't always keep this set to max if you want realism)
Reverser - VTOL (closer to min/max VTOL is slower but more torque, closer to centre VTOL is faster but less torque.)
Realistic cab interior
Moving driver and fireman figures, and opening firebox door in sync with the fireman.
Doors and weather panels - AG7
Realistic couplings - AG1 and AG2 (see a guide below)
Sprung buffers
NWR-RWS Headcodes/lamps - VTOL and AG4 (see a guide below)
GWR logo/lettering
Brakes with sound - Trim up
and finally, my proudest attraction, Facial expressions - AG5 and Trim down (see a guide below)
---
Advanced controls
Couplings
Basic couplings operation - Activate 1 and get close to the train you want to couple to, it should snap on. Deactivate 1 and go to Air-To-Air and lock on to the train you want to decouple to decouple.
Realistic couplings - Get your buffers close and then activate 2 (jet) and 1 (magnet), you now have control of it with Pitch and it will snap on when it's close enough. Deactivate 2 when coupled. do the same procedure as basic decoupling when you wish to decouple.
Headcodes
VTOL (reverser) controls what direction the light colours are. repeatedly click on Activate 4 to scroll through the 10 NWR Headcodes. Here are their meanings (I believe they are from the RWS surprise packet)


Facial expressions
For changing Duck's facial expressions, Imagine the bottom half of Trim divided into 4 sections, Top to bottom: Mouth - 6 modes, Eyelids - 8 Modes, Eyebrows - 3 modes, Blush - on/off. Just like the headcodes, repeatedly click AG5 and where ever Trim is in those 4 imaginary sections, it will cycle through.
---
More about Duck
A small cut and simplification from the Thomas wiki (It's an interesting read trust me ;))
Montague, affectionately known as "Duck" for his supposed waddle, is a green pannier tank engine. He earned a great amount of respect from the other engines after bravely stopping a runaway goods train and saving the passengers of a starting train at his own risk. Duck runs his own branch line with Oliver called "The little western" that connects with the Arelsdale line and is important for the railway's ballast supply. He holds great pride in being Great Western and results in him having a strong work ethic. This can, however, cause friction with the other engines, when he insists that his way is the only right way to do things.
---
Gallery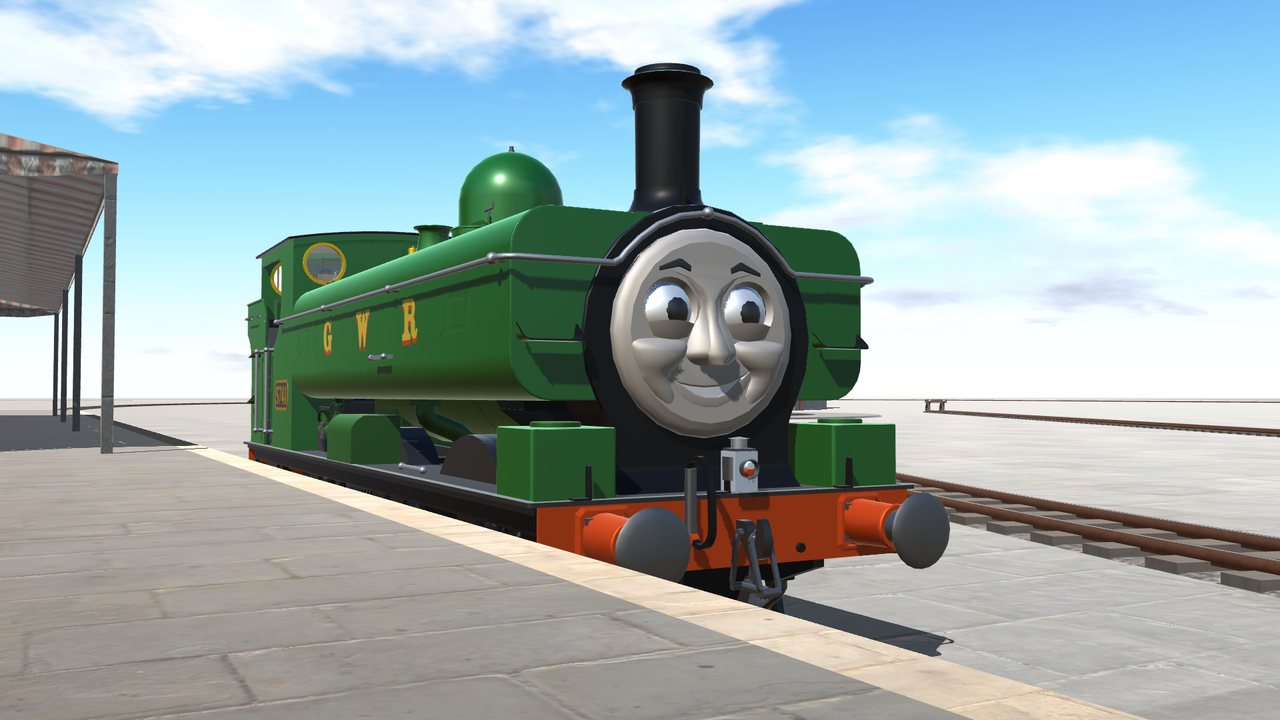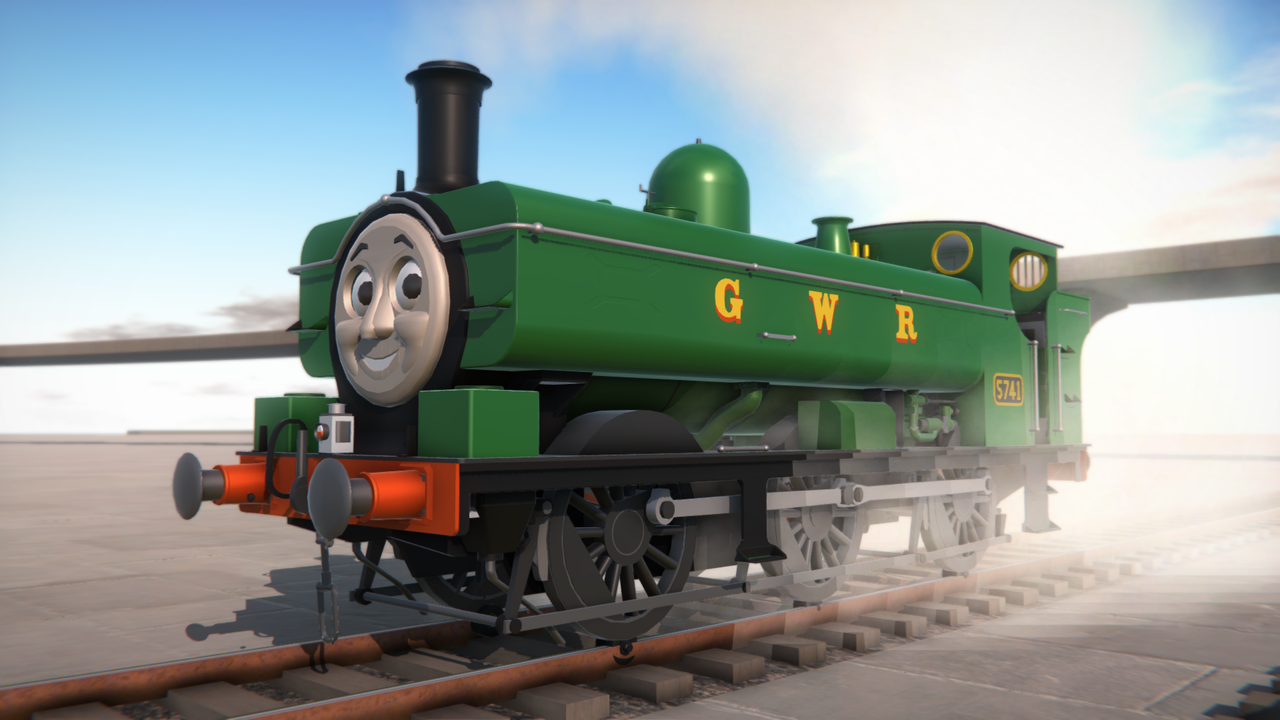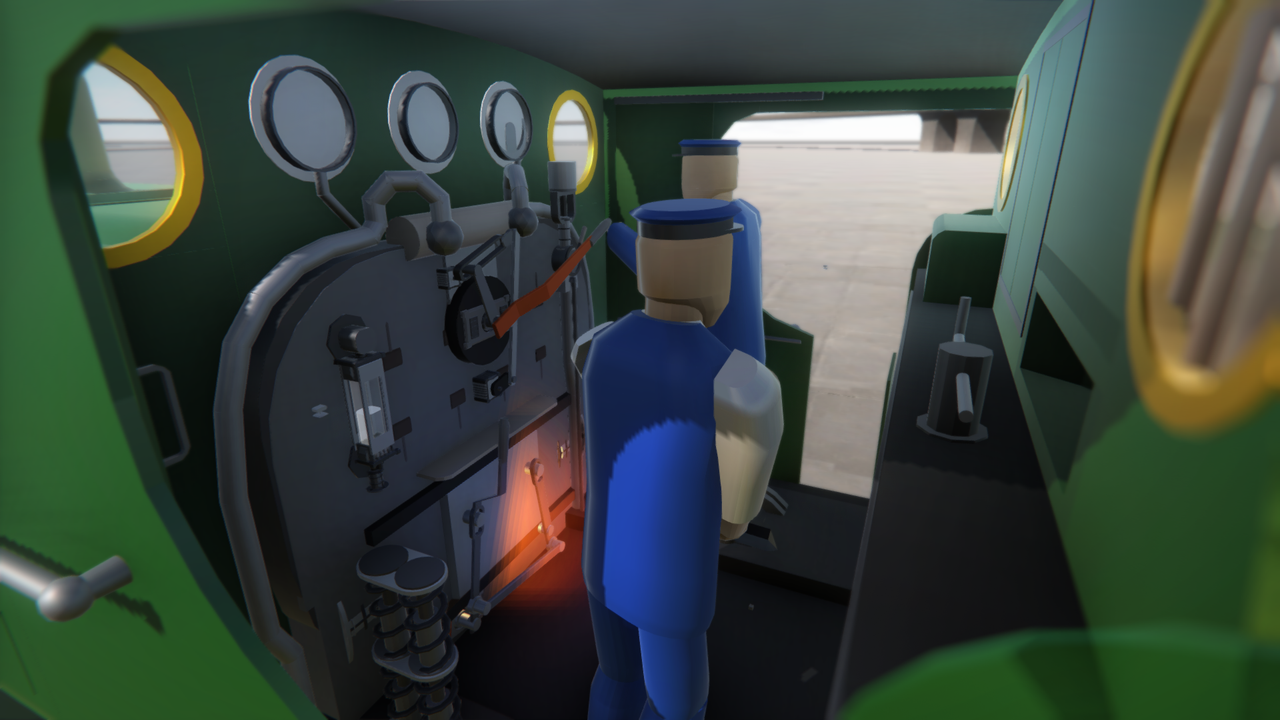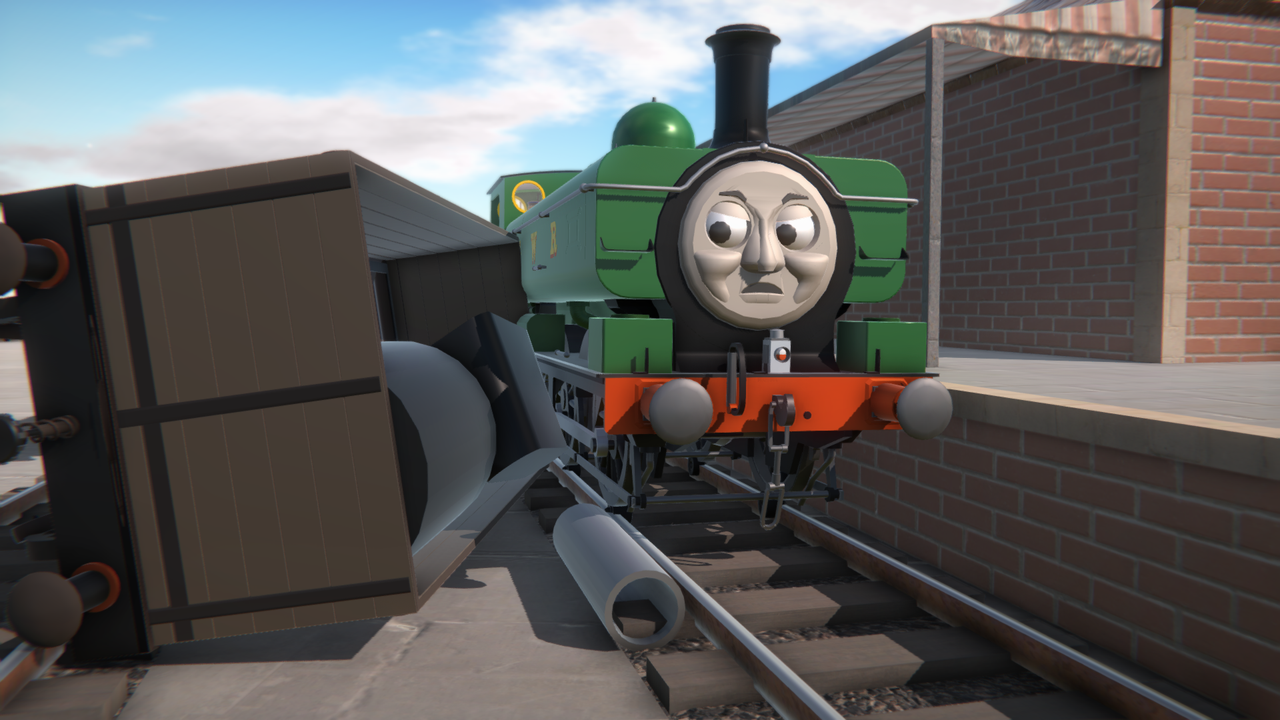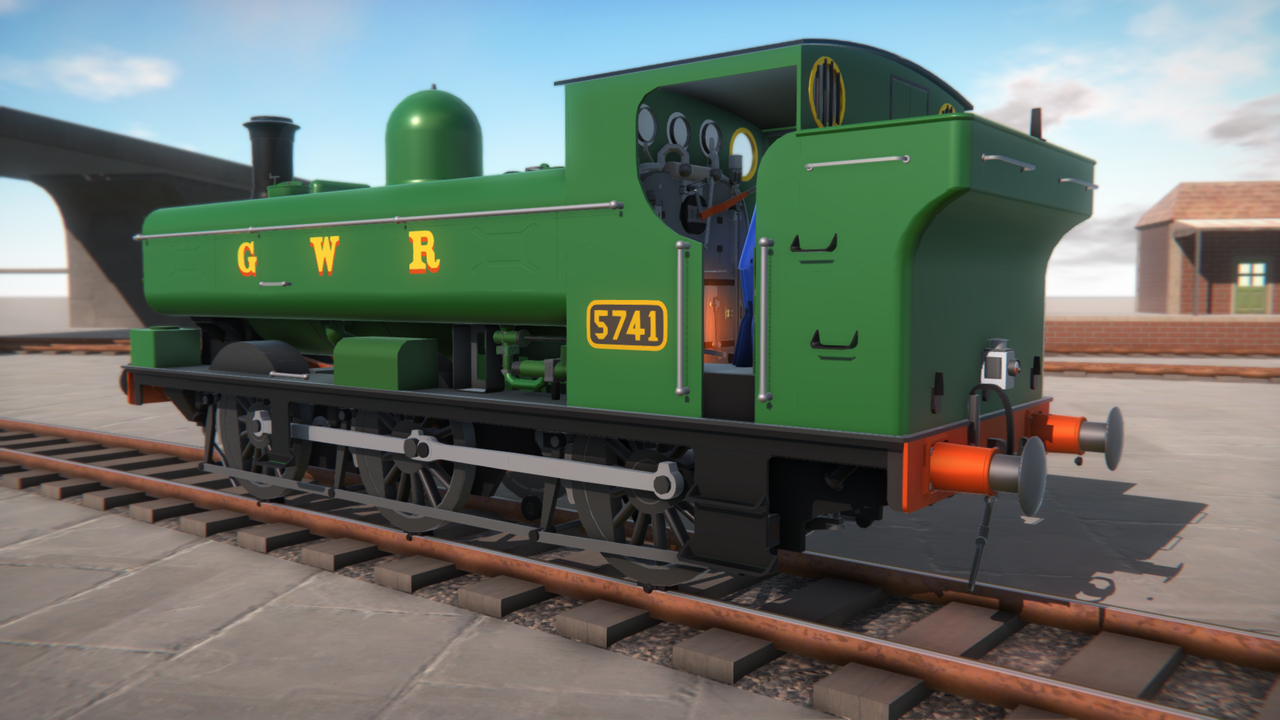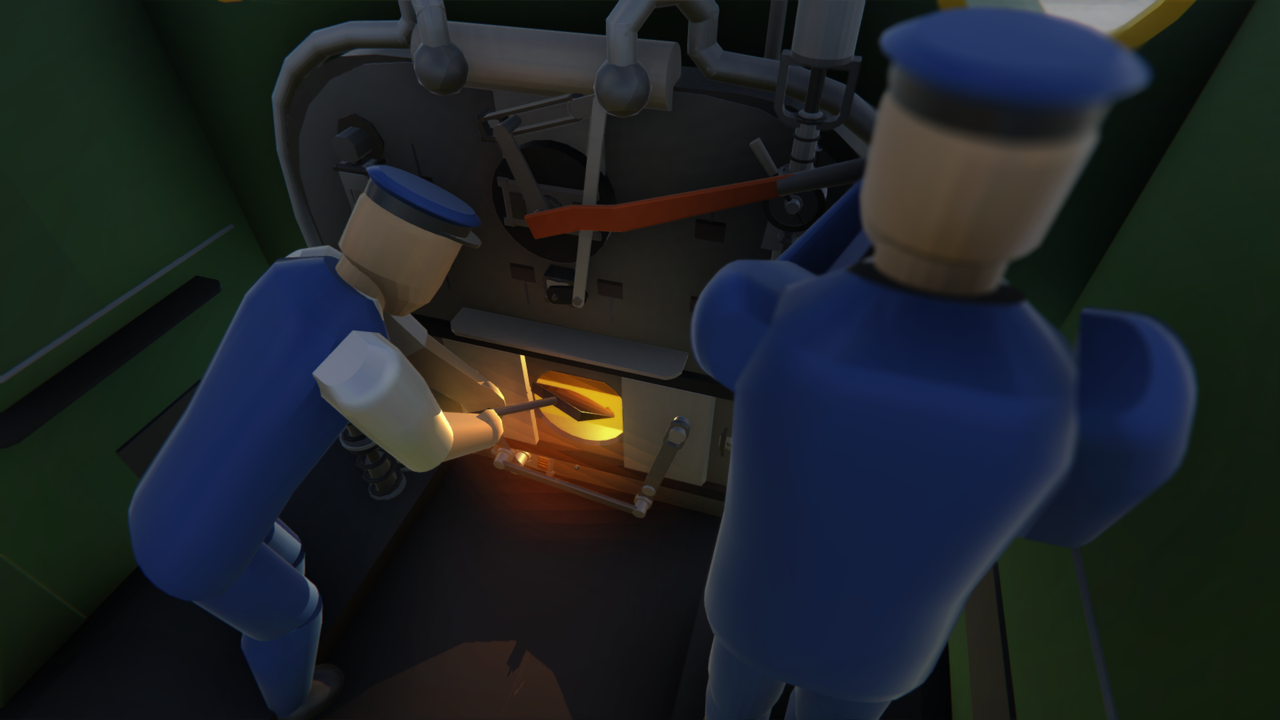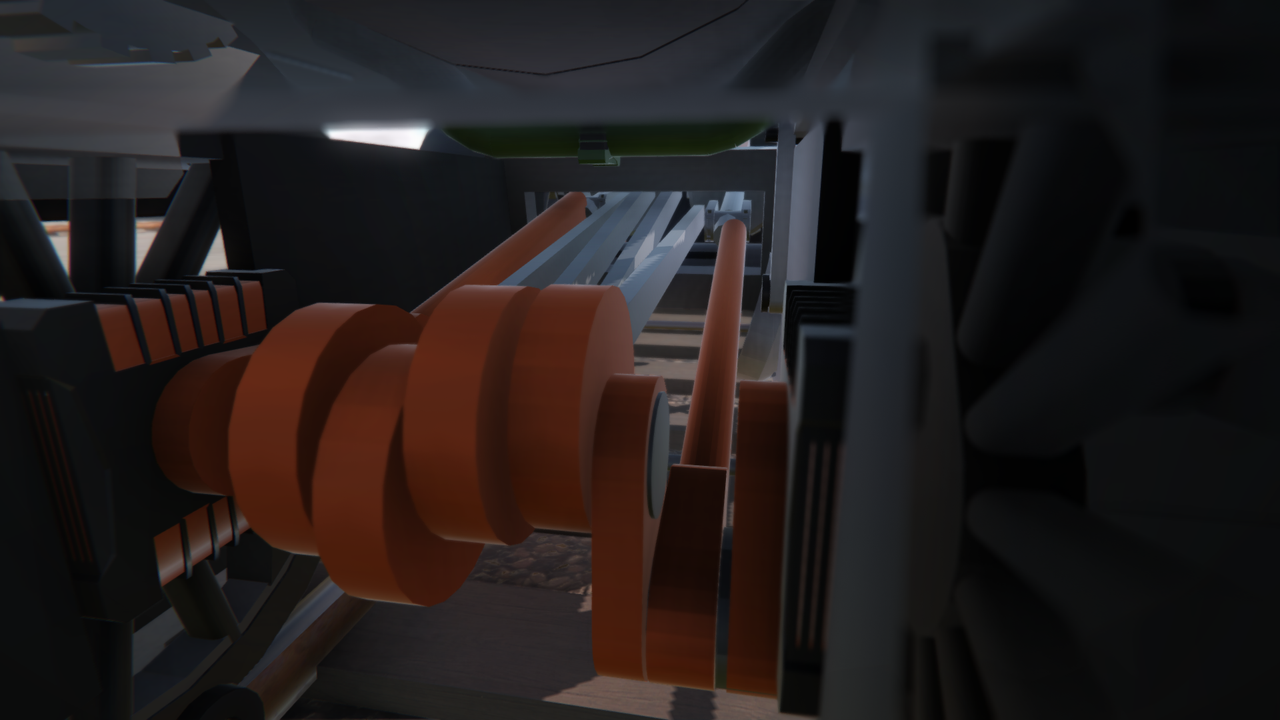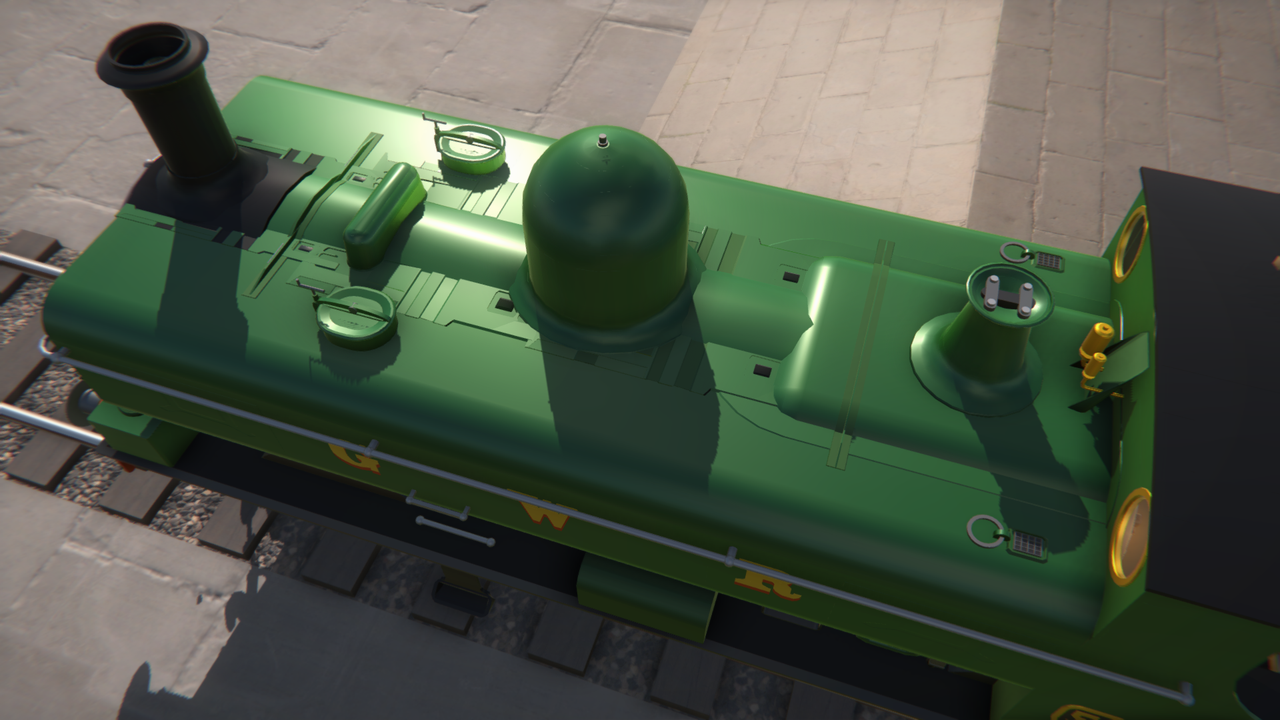 Here are the cab blueprint/reference I used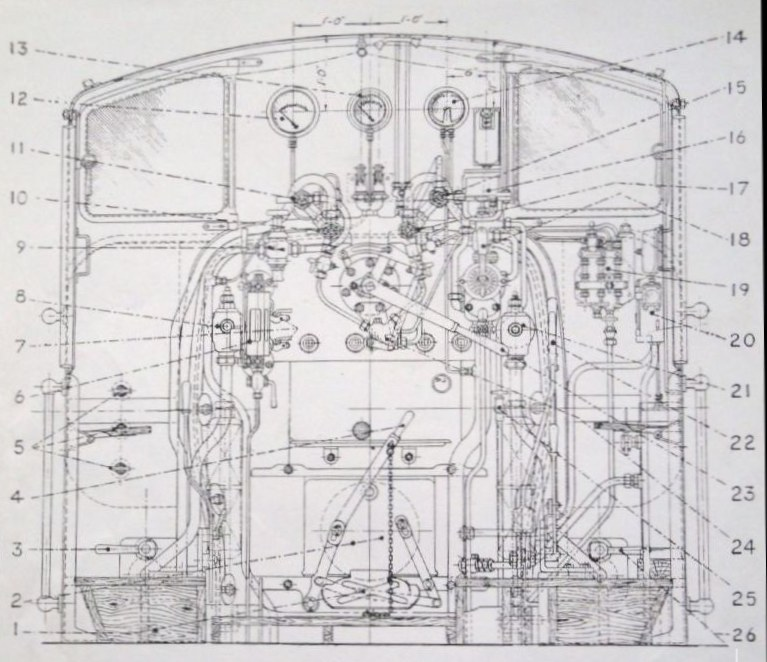 ---
Special thanks to mien friend @SaturnBuildsStuff and to the SPBC server for feedback and positive comments
Anyways, that's all! Please give me feedback so you can help improve my future work and thanks in advance for the upvotes and comments :DD
edit: FEATURED for the first time!
Specifications
General Characteristics
Successors

5 airplane(s)

+21 bonus

Created On

Windows

Wingspan

8.8ft (2.7m)

Length

34.6ft (10.5m)

Height

13.9ft (4.2m)

Empty Weight

95,892lbs (43,495kg)

Loaded Weight

138,432lbs (62,791kg)
Performance
Power/Weight Ratio

0.706

Wing Loading

N/A

Wing Area

0.0ft2 (0.0m2)

Drag Points

7675
Parts
Number of Parts

1726

Control Surfaces

0

Performance Cost

5,559
---