My first car(I mean not tank)
FOR PUBLIC TEST VERSION
Download this if you haven't updated
Modify it if you like. Just give credit.
Instructions
Pitch: Accelerate
Roll: Turn
Yaw: Turning lights
Brake: Brake
AG1: Head lights
AG2: Emergency flash lights
AG3: Front windshield wipers
AG4: Rear windshield wiper
AG6: Trunk
AG7: Engine hook
AG8: Engine ignition
NOTICE:
Be careful when turning at high speeds. It can drift and get out of control.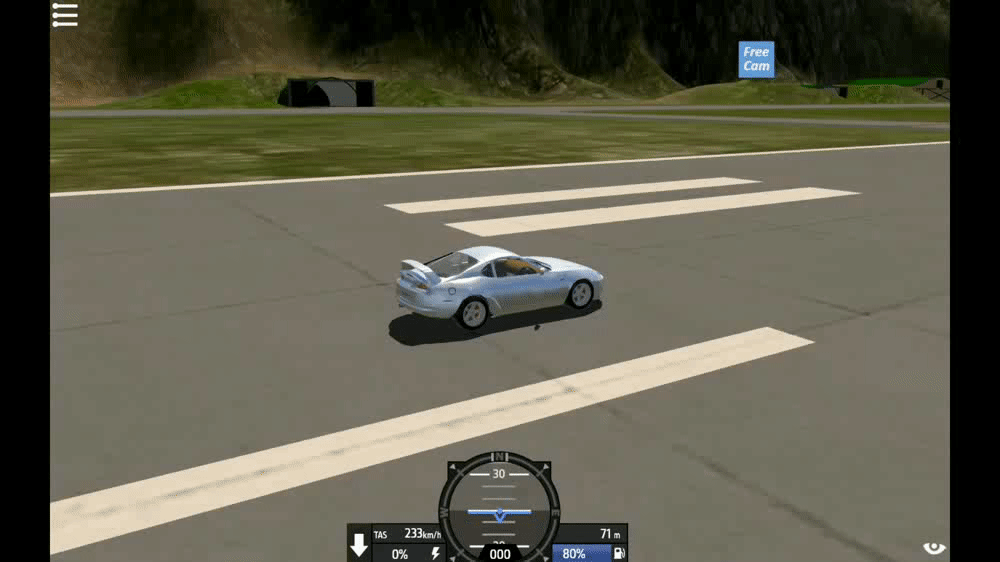 HAVE FUN!
Specifications
General Characteristics
Successors

19 airplane(s)

+516 bonus

Created On

Windows

Wingspan

6.5ft (2.0m)

Length

14.7ft (4.5m)

Height

4.5ft (1.4m)

Empty Weight

3,135lbs (1,422kg)

Loaded Weight

3,268lbs (1,482kg)
Performance
Wing Loading

N/A

Wing Area

0.0ft2 (0.0m2)

Drag Points

818
Parts
Number of Parts

564

Control Surfaces

0

Performance Cost

2,469
---