𝙁𝙧𝙚𝙣𝙘𝙝 𝙣𝙖𝙫𝙖𝙡 𝙣𝙪𝙘𝙡𝙚𝙖𝙧 𝙢𝙞𝙨𝙨𝙞𝙡𝙚𝙨 𝙨𝙚𝙧𝙞𝙚
𝔻𝕖𝕤𝕔𝕣𝕚𝕡𝕥𝕚𝕠𝕟 :
𝘛𝘩𝘦 𝘔45 𝘮𝘪𝘴𝘴𝘪𝘭𝘦 𝘪𝘴 𝘢 𝘍𝘳𝘦𝘯𝘤𝘩 𝘴𝘵𝘳𝘢𝘵𝘦𝘨𝘪𝘤 𝘣𝘢𝘭𝘭𝘪𝘴𝘵𝘪𝘤 𝘴𝘦𝘢-𝘵𝘰-𝘴𝘶𝘳𝘧𝘢𝘤𝘦 𝘮𝘪𝘴𝘴𝘪𝘭𝘦 (𝘔𝘚𝘉𝘚) 𝘸𝘩𝘰𝘴𝘦 𝘸𝘢𝘳𝘩𝘦𝘢𝘥 𝘤𝘢𝘯 𝘤𝘰𝘯𝘵𝘢𝘪𝘯 𝘶𝘱 𝘵𝘰 6 𝘯𝘶𝘤𝘭𝘦𝘢𝘳 𝘸𝘢𝘳𝘩𝘦𝘢𝘥𝘴.
Missile Type: Strategic Ballistic Sea-to-Ground Missile
Range: 6,000 km
Unit cost: 50 million euros
Manufacturer: Aérospatiale
Launch platform: SNLE-NG
Guidance: Inertial coupled with computerized correction

𝘐𝘵 𝘥𝘪𝘧𝘧𝘦𝘳𝘴 𝘧𝘳𝘰𝘮 𝘪𝘵𝘴 𝘱𝘳𝘦𝘥𝘦𝘤𝘦𝘴𝘴𝘰𝘳 𝘣𝘺 𝘪𝘮𝘱𝘳𝘰𝘷𝘪𝘯𝘨 𝘪𝘵𝘴 𝘳𝘢𝘯𝘨𝘦, 𝘸𝘩𝘪𝘤𝘩 𝘸𝘦𝘯𝘵 𝘧𝘳𝘰𝘮 4000 𝘬𝘮 𝘵𝘰 6000 𝘬𝘮, 𝘣𝘶𝘵 𝘢𝘭𝘴𝘰 𝘣𝘺 𝘪𝘮𝘱𝘳𝘰𝘷𝘪𝘯𝘨 𝘪𝘵𝘴 𝘶𝘱𝘱𝘦𝘳 𝘱𝘢𝘳𝘵: 𝘪𝘯𝘤𝘳𝘦𝘢𝘴𝘦𝘥 𝘱𝘳𝘦𝘤𝘪𝘴𝘪𝘰𝘯, 𝘪𝘮𝘱𝘳𝘰𝘷𝘦𝘥 𝘱𝘦𝘯𝘦𝘵𝘳𝘢𝘵𝘪𝘰𝘯 𝘤𝘢𝘱𝘢𝘣𝘪𝘭𝘪𝘵𝘪𝘦𝘴, 𝘶𝘴𝘦 𝘰𝘧 𝘵𝘩𝘦 𝘴𝘵𝘦𝘢𝘭𝘵𝘩 𝘸𝘢𝘳𝘩𝘦𝘢𝘥 110 𝘬𝘵 𝘛𝘕 75 𝘸𝘩𝘪𝘤𝘩 𝘵𝘢𝘬𝘦𝘴 𝘪𝘯𝘵𝘰 𝘢𝘤𝘤𝘰𝘶𝘯𝘵 𝘵𝘩𝘦 𝘯𝘢𝘵𝘶𝘳𝘦 𝘰𝘧 𝘵𝘩𝘦 𝘥𝘦𝘧𝘦𝘯𝘴𝘦𝘴 𝘰𝘧 𝘢 𝘱𝘰𝘵𝘦𝘯𝘵𝘪𝘢𝘭 𝘢𝘥𝘷𝘦𝘳𝘴𝘢𝘳𝘺 𝘣𝘺 𝘵𝘩𝘦 𝘺𝘦𝘢𝘳 2000, 𝘰𝘧 𝘸𝘩𝘪𝘤𝘩 𝘪𝘵 𝘤𝘢𝘯 𝘤𝘢𝘳𝘳𝘺 𝘶𝘱 𝘵𝘰 𝘴𝘪𝘹 𝘴𝘱𝘦𝘤𝘪𝘮𝘦𝘯𝘴.
𝘛𝘩𝘦 𝘔45 𝘦𝘯𝘵𝘦𝘳𝘦𝘥 𝘴𝘦𝘳𝘷𝘪𝘤𝘦 𝘪𝘯 𝘵𝘩𝘦 𝘴𝘱𝘳𝘪𝘯𝘨 𝘰𝘧 1997 𝘢𝘣𝘰𝘢𝘳𝘥 𝘵𝘩𝘦 𝘛𝘳𝘪𝘰𝘮𝘱𝘩𝘢𝘯𝘵 𝘶𝘯𝘵𝘪𝘭 2015, 𝘢𝘧𝘵𝘦𝘳 𝘸𝘩𝘪𝘤𝘩 𝘪𝘵 𝘸𝘢𝘴 𝘳𝘦𝘱𝘭𝘢𝘤𝘦𝘥 𝘣𝘺 𝘵𝘩𝘦 𝘔51 𝘮𝘪𝘴𝘴𝘪𝘭𝘦.
---
---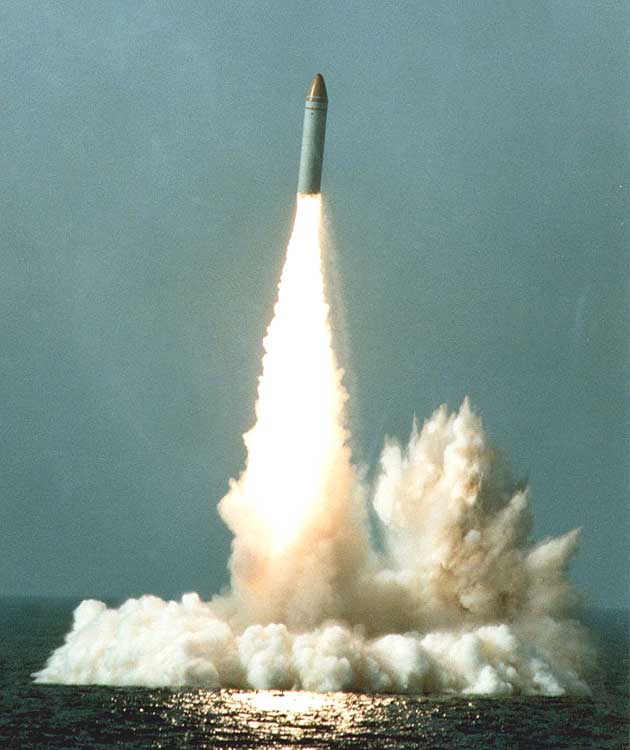 Color scheme chosen for my missile.
---

SSBN Submarine of the Triomphant class, the most sophisticated and the most expensive submarine in the world.
---
C𝕠𝕟𝕥𝕣𝕠𝕝𝕤 :
𝘕𝘰𝘳𝘮𝘢𝘭 𝘤𝘰𝘯𝘵𝘳𝘰𝘭𝘴, 𝘛𝘩𝘳𝘰𝘵𝘵𝘭𝘦 𝘵𝘰 𝘵𝘢𝘬𝘦 𝘰𝘧𝘧.
𝘛𝘰 𝘵𝘢𝘬𝘦 𝘰𝘧𝘧, 𝘥𝘰 𝘯𝘰𝘵 𝘱𝘶𝘵 𝘵𝘩𝘦 𝘛𝘩𝘳𝘰𝘵𝘵𝘭𝘦 𝘵𝘰 𝘮𝘢𝘹𝘪𝘮𝘶𝘮, 𝘢𝘯𝘥 𝘬𝘦𝘦𝘱 𝘞 𝘵𝘩𝘦 𝘵𝘪𝘮𝘦 𝘵𝘰 𝘵𝘢𝘬𝘦 𝘰𝘧𝘧 𝘴𝘰 𝘵𝘩𝘢𝘵 𝘪𝘵 𝘥𝘰𝘦𝘴 𝘯𝘰𝘵 𝘨𝘰 𝘪𝘯 𝘵𝘩𝘦 𝘸𝘳𝘰𝘯𝘨 𝘥𝘪𝘳𝘦𝘤𝘵𝘪𝘰𝘯, 𝘢𝘧𝘵𝘦𝘳 𝘺𝘰𝘶 𝘤𝘢𝘯 𝘤𝘰𝘯𝘵𝘳𝘰𝘭 𝘪𝘵 𝘸𝘪𝘵𝘩 𝘘 𝘢𝘯𝘥 𝘌.
---
𝕋𝕚𝕡 :
Spawn it in multiplayer, and crash into the bases, it's make damage !
Specifications
General Characteristics
Created On

Windows

Wingspan

28.1ft (8.6m)

Length

28.1ft (8.6m)

Height

134.9ft (41.1m)

Empty Weight

-81,879lbs (-37,139kg)

Loaded Weight

23,433lbs (10,629kg)
Performance
Power/Weight Ratio

3.452

Wing Loading

4.6lbs/ft2 (22.5kg/m2)

Wing Area

5,080.6ft2 (472.0m2)

Drag Points

215066
Parts
Number of Parts

120

Control Surfaces

9
---