- COD MW Cruise Missile -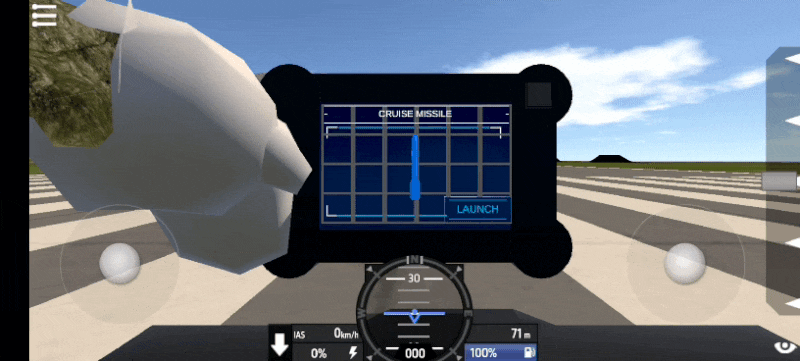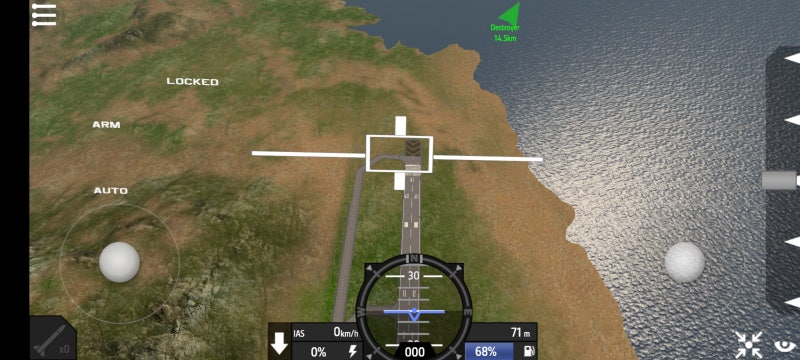 ---
• How to control this?
First, change to Remote Panel View.
Second, click the Cycle Targeting Mode Button(Gray color)
Thrid, if you click the Launch button, "Deployed" text appears On the Screen and Cruise Missile will launch.
Fourth, Change to FPP View. You can control Missile to move the screen.
---
Download & have fun!
Specifications
General Characteristics
Created On

Android

Wingspan

8.2ft (2.5m)

Length

54.2ft (16.5m)

Height

6557.0ft (1998.6m)

Empty Weight

24,909lbs (11,298kg)

Loaded Weight

25,333lbs (11,491kg)
Performance
Power/Weight Ratio

0.399

Wing Loading

751.0lbs/ft2 (3,666.8kg/m2)

Wing Area

33.7ft2 (3.1m2)

Drag Points

1878
Parts
Number of Parts

77

Control Surfaces

0

Performance Cost

321
---