---
About the Aircraft: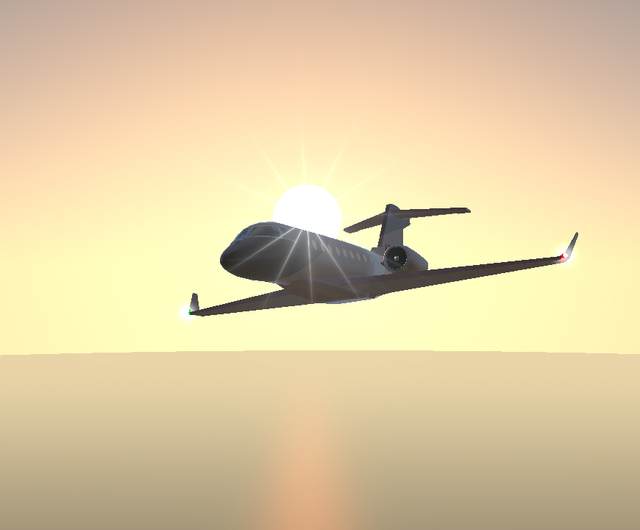 The Gulfstream G280 is a twin-engine business jet built by Israel Aerospace Industries (IAI) for Gulfstream Aerospace. It began delivery to users in 2012.
In 2005, Gulfstream and IAI began designing a follow-on aircraft to the Gulfstream G200 Galaxy. The new model, named G250, was launched in 2008. Planned improvements included new glass cockpit and engines, larger wing, and heated leading edges.
The G250 took its maiden flight on December 11, 2009, in Tel Aviv, Israel. In July 2011, the G250 was renamed G280, as the company had "determined that G280 is a more amenable number sequence [than G250] in certain cultures." In Mandarin, the number 250 can be translated as "stupid" or "idiotic".
After the flight test program, the G280 demonstrated a range of 3,600 nmi (6,700 km) at Mach 0.80 with four passengers and NBAA IFR reserves in 2011. It can fly from London to New York or Singapore to Dubai. Its balanced field length has been reduced to 4,750 feet (1,450 m) from the G200's 4,960 feet (1,510 m).
The G280 was provisionally certified in December 2011 by Israel. In July 2012, the US FAA released a report with conditions to ensure no security gaps in the G280's electronic systems. It received full certification from Israel and the US on September 4, 2012. In 2021, its equipped price was $24.5M.
---
Images: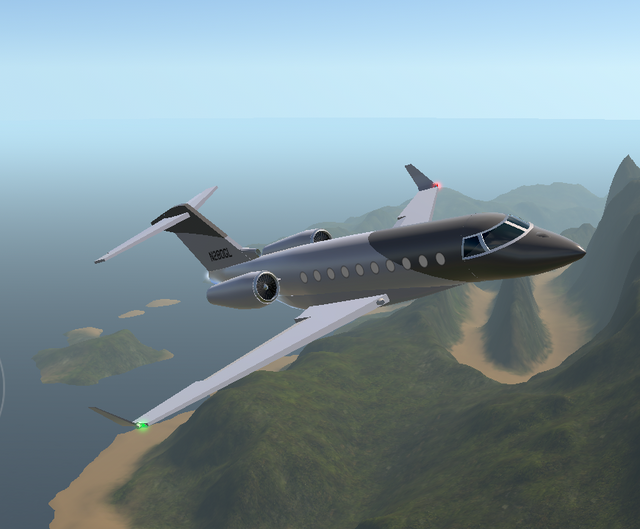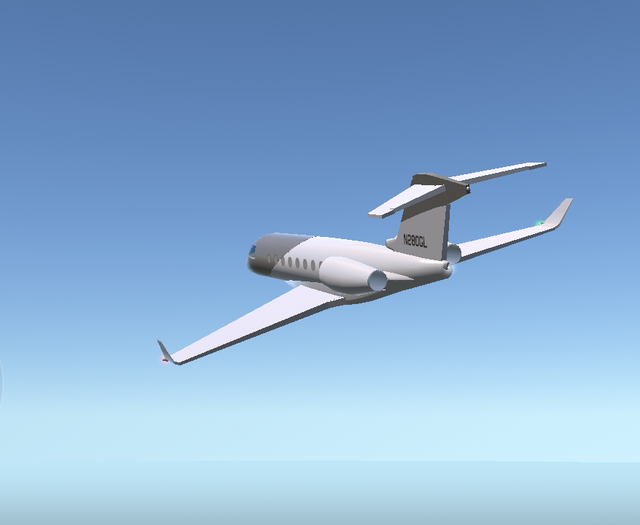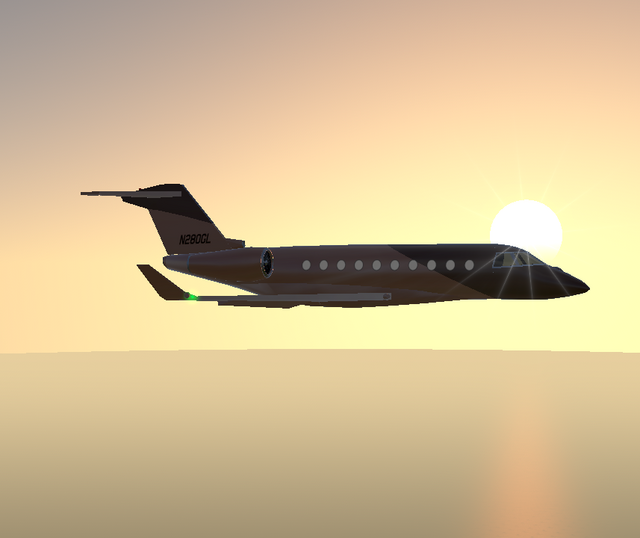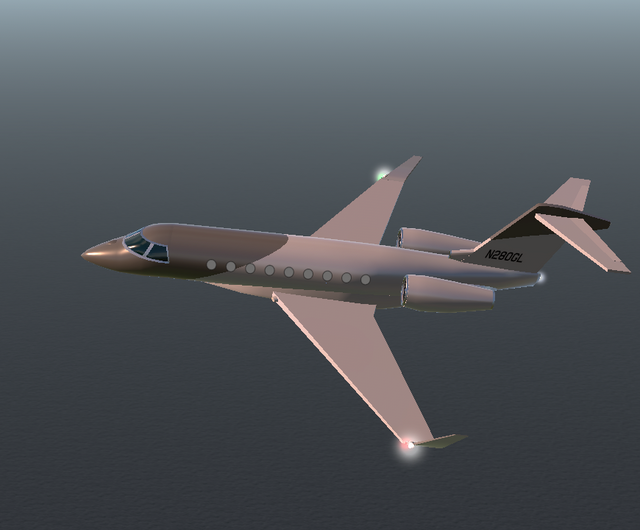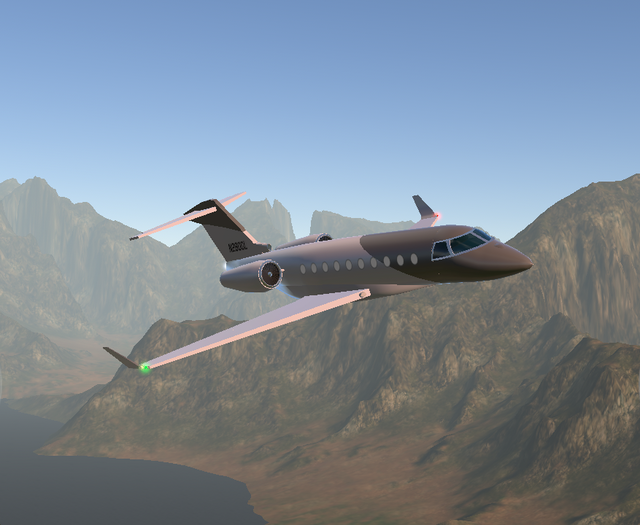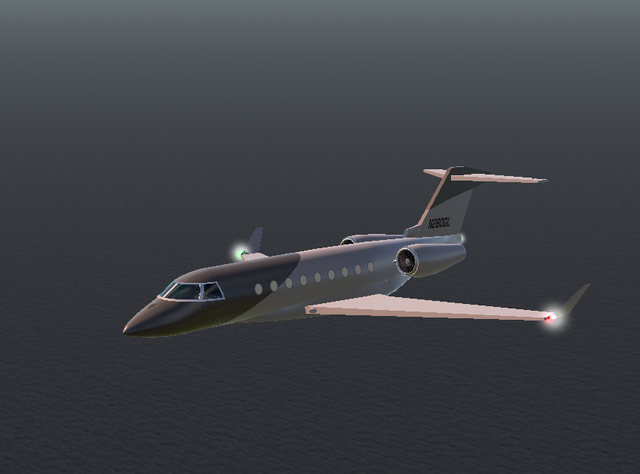 Actual Sample: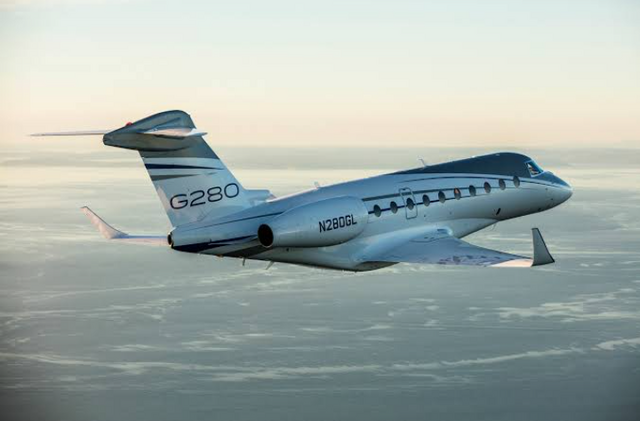 Image Credit: FLYING Magazine
---
This aircraft follows all the basic AI requirements. It is specially designed for Artificial Intelligence [AI] to simulate air traffic, it is able to land and take off with extreme precision at the main airports in the game, it is also a playable aircraft, you can enjoy air collisions, target shooting or just enjoy of a more realistic air traffic.
How to make it operational:
Step 1: Download and save this aircraft to your collection
Step 2: Activate in-game AI air traffic in sandbox mode and wait patiently on the ground until the aircraft is spawned
If the aircraft is not spawning, remove decorative details such as lights, letters and numbers on the fuselage, then repeat the process again until the aircraft is spawned in your skies.
---
Controls: Standard
Thank you for your attention, Good flight!
Specifications
General Characteristics
Predecessor

Gulfstream G200 Galaxy

Successors

3 airplane(s)

+28 bonus

Created On

Android

Wingspan

106.4ft (32.4m)

Length

114.4ft (34.9m)

Height

36.0ft (11.0m)

Empty Weight

N/A

Loaded Weight

62,722lbs (28,450kg)
Performance
Power/Weight Ratio

2.149

Wing Loading

35.3lbs/ft2 (172.1kg/m2)

Wing Area

1,778.9ft2 (165.3m2)

Drag Points

10871
Parts
Number of Parts

92

Control Surfaces

7

Performance Cost

487
---