This is an aircraft specially designed for Artificial Intelligence (AI). But it can also be piloted manually.
---
Note: make a smooth landing and when touching the ground, apply the brake gently so as not to skid
---
About The Aircraft:
Some of Lockheed's wooden designs, such as the Orion, had been built by Detroit Aircraft Corporation with metal fuselages. However, the Electra was Lockheed's first all-metal and twin-engined design by Lloyd Stearman and Hall Hibbard. The name Electra came from a star in the Pleiades. The prototype made its first flight on February 23, 1934, with Marshall Headle at the controls.
Wind-tunnel work on the Electra was undertaken at the University of Michigan. Much of the work was performed by a student assistant, Clarence Johnson. He suggested two changes be made to the design: changing the single tail to double tails (later a Lockheed trademark), and deleting oversized wing fillets. Both of these suggestions were incorporated into production aircraft. Upon receiving his master's degree, Johnson joined Lockheed as a regular employee, ultimately leading the Skunk Works in developing advanced aircraft such as the Lockheed SR-71 Blackbird.
The Lockheed Electra was one of the first commercial passenger aircraft with retractable landing gear to come equipped with mudguards as standard equipment, although aircraft with fixed landing gear commonly had mudguards much earlier than this.
"Wikipedia"
---
Gallery: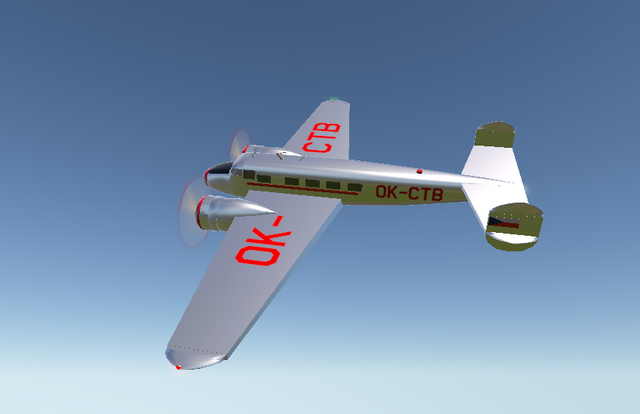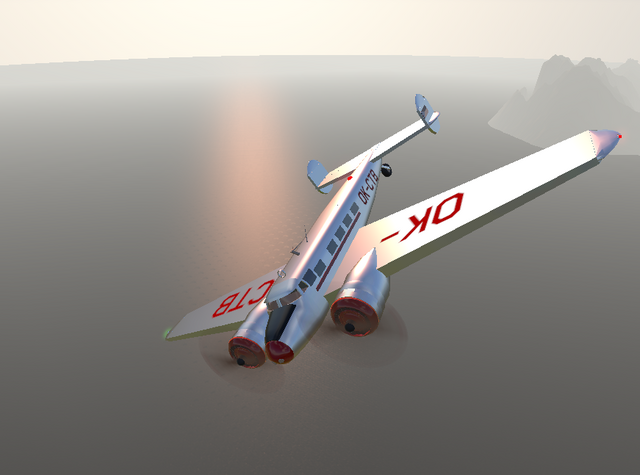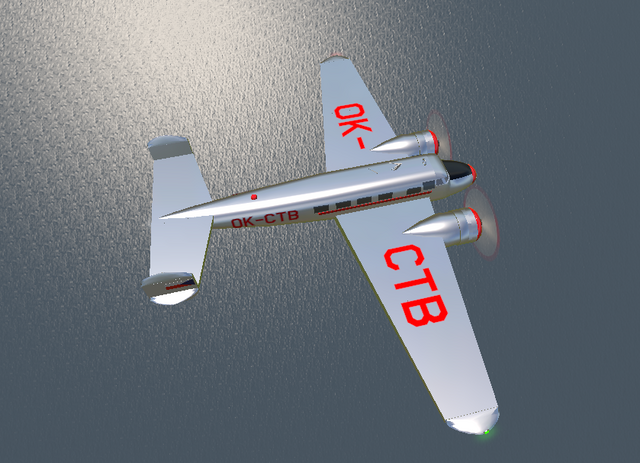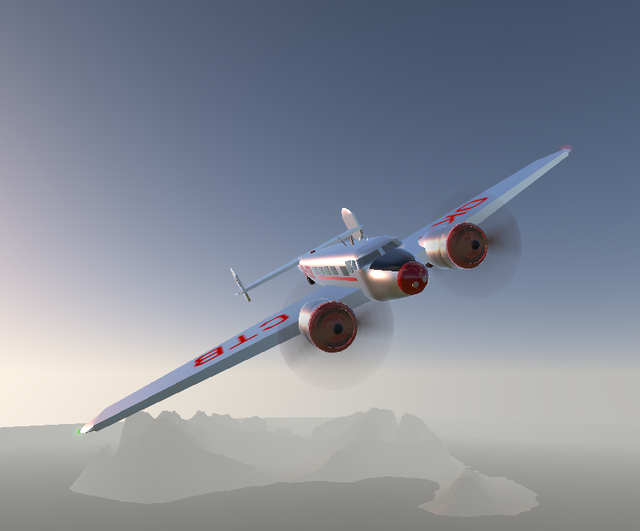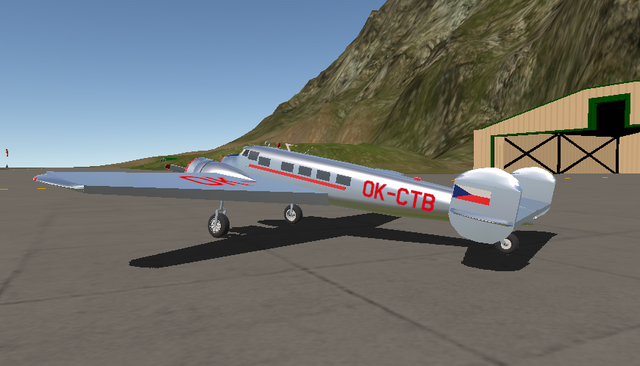 Real Photo: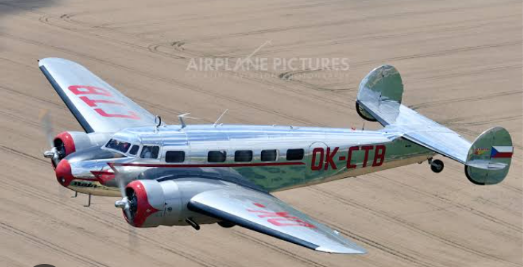 Reference: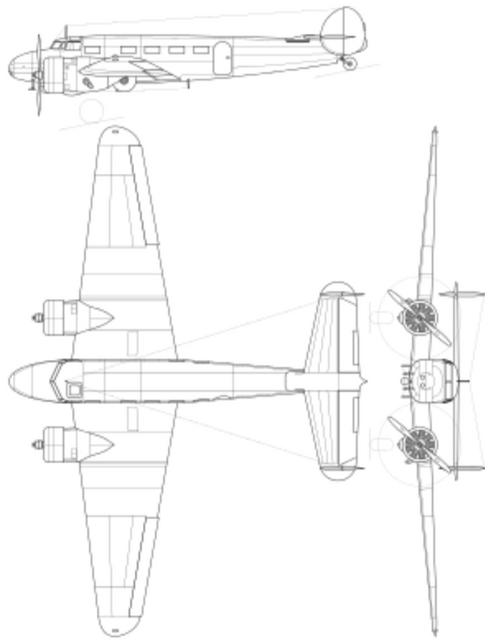 Thank you for your attention, have fun
Specifications
General Characteristics
Successors

1 airplane(s)

+84 bonus

Created On

Android

Wingspan

68.0ft (20.7m)

Length

46.8ft (14.3m)

Height

16.4ft (5.0m)

Empty Weight

7,948lbs (3,605kg)

Loaded Weight

15,494lbs (7,028kg)
Performance
Horse Power/Weight Ratio

0.206

Wing Loading

20.2lbs/ft2 (98.4kg/m2)

Wing Area

768.5ft2 (71.4m2)

Drag Points

5092
Parts
Number of Parts

85

Control Surfaces

6

Performance Cost

461
---