It has been a while since I uploaded, but not too long! Well, it has been more than a week, which apparently is long enough to warrant a forum post for a leave of absence. Let's be honest though – I post enough on the forums anyway.
About Collections. Skip if you just want to get to the weapons.
Collections are uploads that include multiple subassemblies for you to use. I upload these to catalog my weapon subassemblies, to direct people to a weapon that they are looking for, and, of course, to share my work! These collections will often include links that will direct you to additional unlisted uploads that include more weapons for your use. These additional uploads are necessary, because only one variant of a modded missile can be included in a single upload. For example, I have three cleaver-based weapons in Generation Beta, and therefore need 3 total uploads.
Gen Gamma – The background
It is difficult to improve upon mission-proven weapon systems. Somehow, though, Generation Gamma managed to do so. Two patterns are characteristic of this generation. Aging weapons were remastered to contemporary standards of refinement, and new (counterintuitive) concepts were applied to recent weapon models for increased efficacy. Such patterns of improvement were responsible for the numerous advanced PRIME weapon models in Generation Beta – an indicator of extensive experimentation. As a result, significant advances were made in vortex-based weaponry, as well as in missile technology. This level of improvement, combined with the fact that all weapons were developed alongside about 4 vehicles, sets an impressive precedent that, hopefully, can be followed in future weapon generations.
Primary Upload – Contents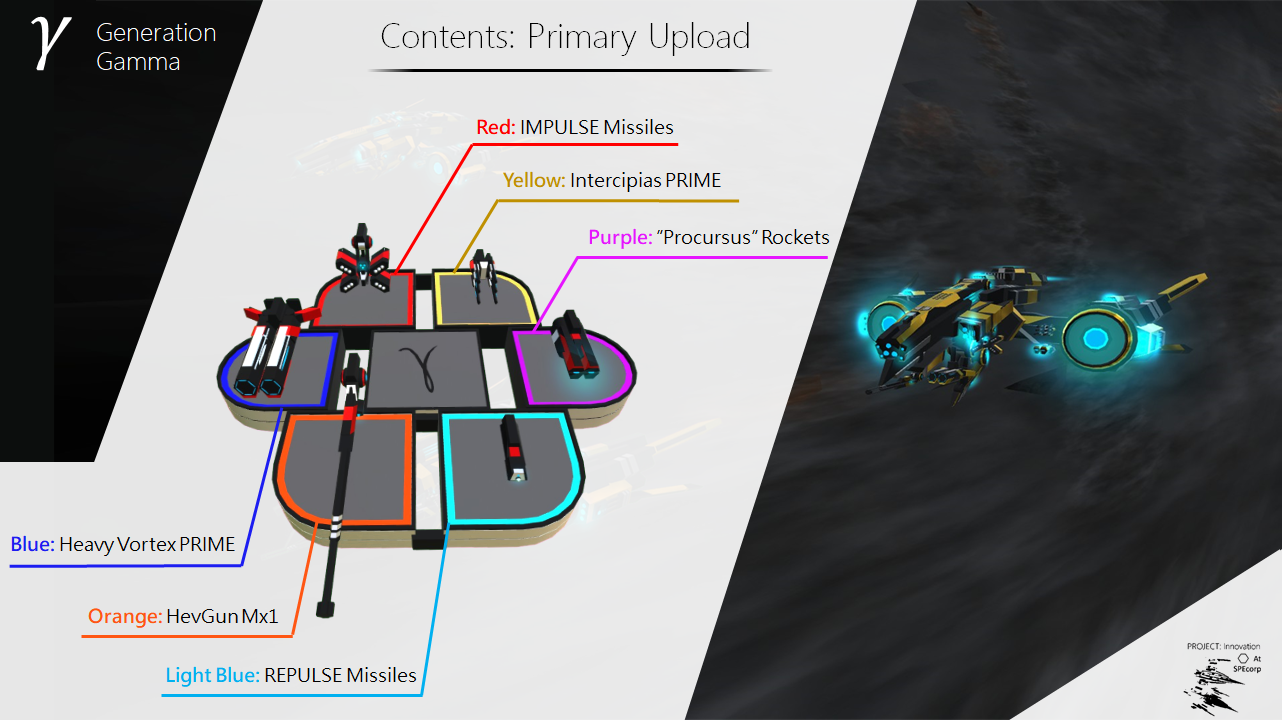 RED: IMPULSE Missiles
Advanced AA missiles that brute-force their way through enemy countermeasures by re-establishing locks instantly after they are broken. Can be launched in groups for extra damage, or to take out multiple targets in quick succession.
- Fire these missiles by firing "Guardian" missiles. If a lock cannot be made due to countermeasures, hold the "launch weapons" button while the enemy is in the targeting reticle.
- These missiles are NOT fire and forget. Your sights must remain on your target(s).
YELLOW: Intercipias PRIME
A next-generation heavy CIWS weapon meant to intercept missiles.
- Activate the weapon with group 2
- Fire the weapon like any gun. Note that it may lag lower-end computers and devices.
PURPLE: "Procursus Rockets"
Burst-Fire Rocket pods. 3-5 rounds are fired in rapid succession before a short delay.
- Fire the weapon by firing "rocket pods".
BLUE: Heavy Vortex PRIME
A next generation vortex cannon. Fires rounds that yield oscillating explosions. The blast radius has been increased.
- Fire the weapon by dropping a boom 50
ORANGE: HevGun Mx1
High damage, high rate of fire, and augmented range. The only drawback is that is gun is big.
- Fire it like any gun.
- Max range is 2 miles – double the range of a normal gun.
LIGHT BLUE: REPULSE Missiles
Augmented interceptor missiles. Fast locking and an initial thrust that gives them a head start in their race towards an enemy fighter.
- Lock on with interceptor missiles
- Fire the missiles by tapping or holding the "fire weapons" button
Page 2 – The Secondary Upload
The secondary upload includes my most powerful missile-based weapon, IMPULSE PRIME, as well as some other stuff. Here's the link.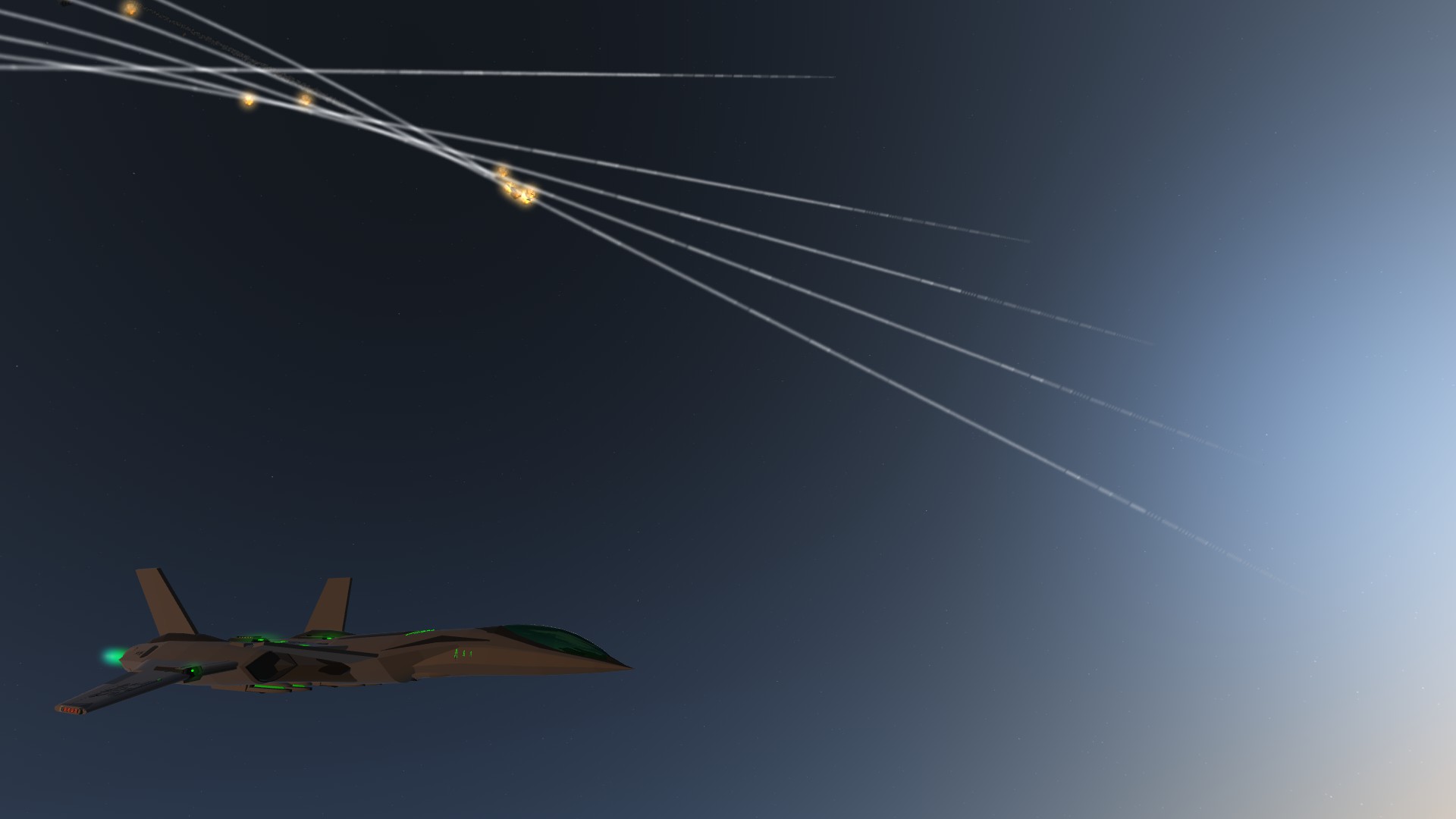 Page 3 – The Tertiary Upload
The tertiary upload contains arguably my most powerful weapon system, Imperon – the calling card of Orbid. Oh, and here's the link.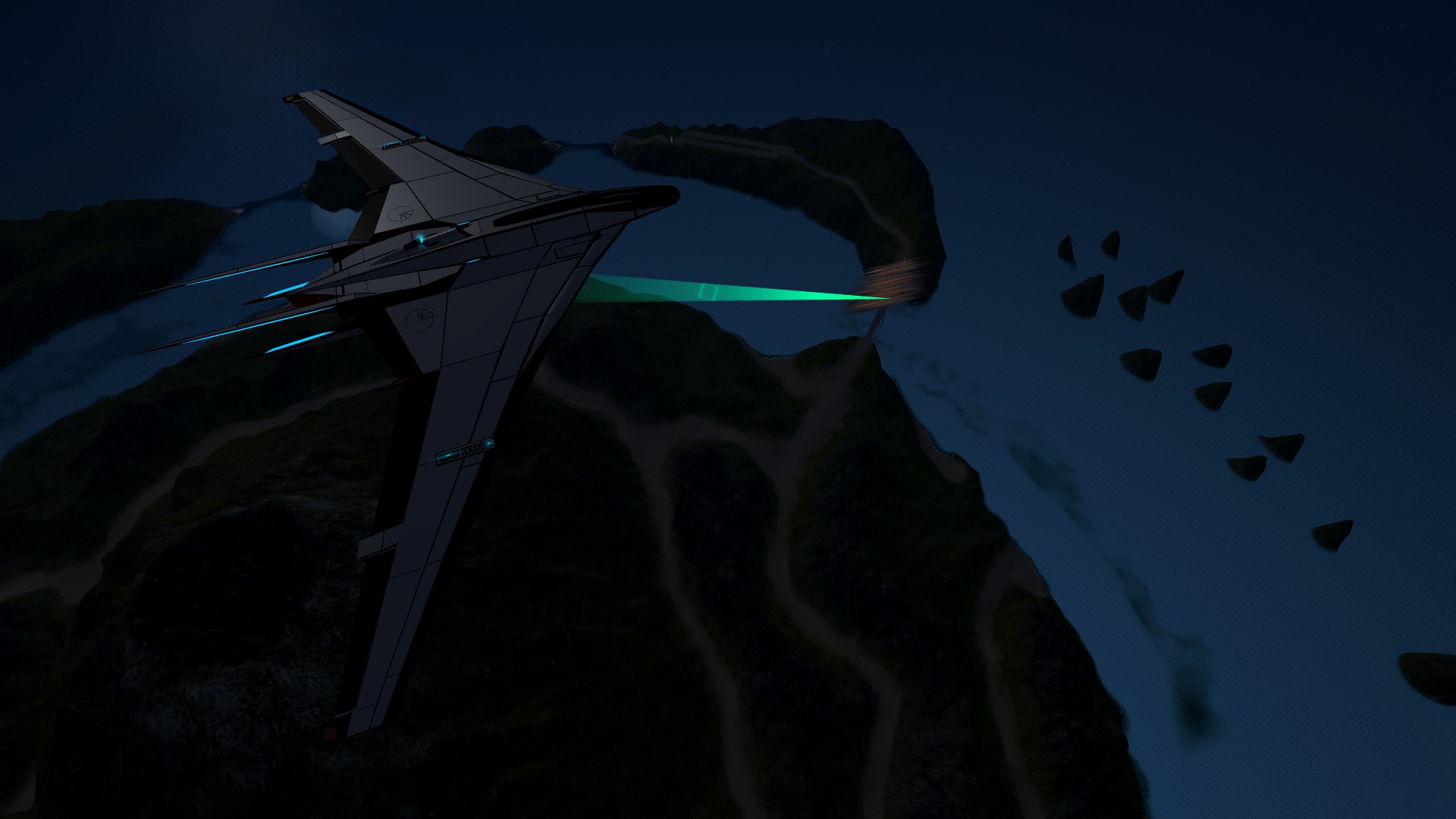 Specifications
General Characteristics
Predecessor

Gen Gamma

Created On

Windows

Wingspan

47.2ft (14.4m)

Length

48.1ft (14.7m)

Height

12.6ft (3.8m)

Empty Weight

29,102lbs (13,200kg)

Loaded Weight

29,102lbs (13,200kg)
Performance
Wing Loading

3,460.8lbs/ft2 (16,896.9kg/m2)

Wing Area

8.4ft2 (0.8m2)

Drag Points

24874
Parts
Number of Parts

302

Control Surfaces

0
---