This is an updated version of the V0.2.1
This is not one particle of virus, but here are a lot of virus particles, and all them be scaled smaller and smaller, so that, to simulate viruses in the wind, but these are not too small, or they will not be seen, I'm tangled in how small is it, and decided to scale them to 30centimeters also, I'm tangled in how many are they too, at first, I put very very many of them and slow down my ASUS TUF Gaming notebook, and then, I cut and cut down the numbers to this version, now, I can start simulation in simple planes with this model.
Operations: they will tremble on the earth by default, throttle to 100 will take off vertically very fast, so, throttle to about 30 to take off and stay in the air, and then, open the wind settings and blow these viruses to anywhere you want.
Recommend to spawn this model while you fly another model, you could operate the other model to watch how these viruses take off and float in the wind, for example, in the air race, dog fight, car race mode.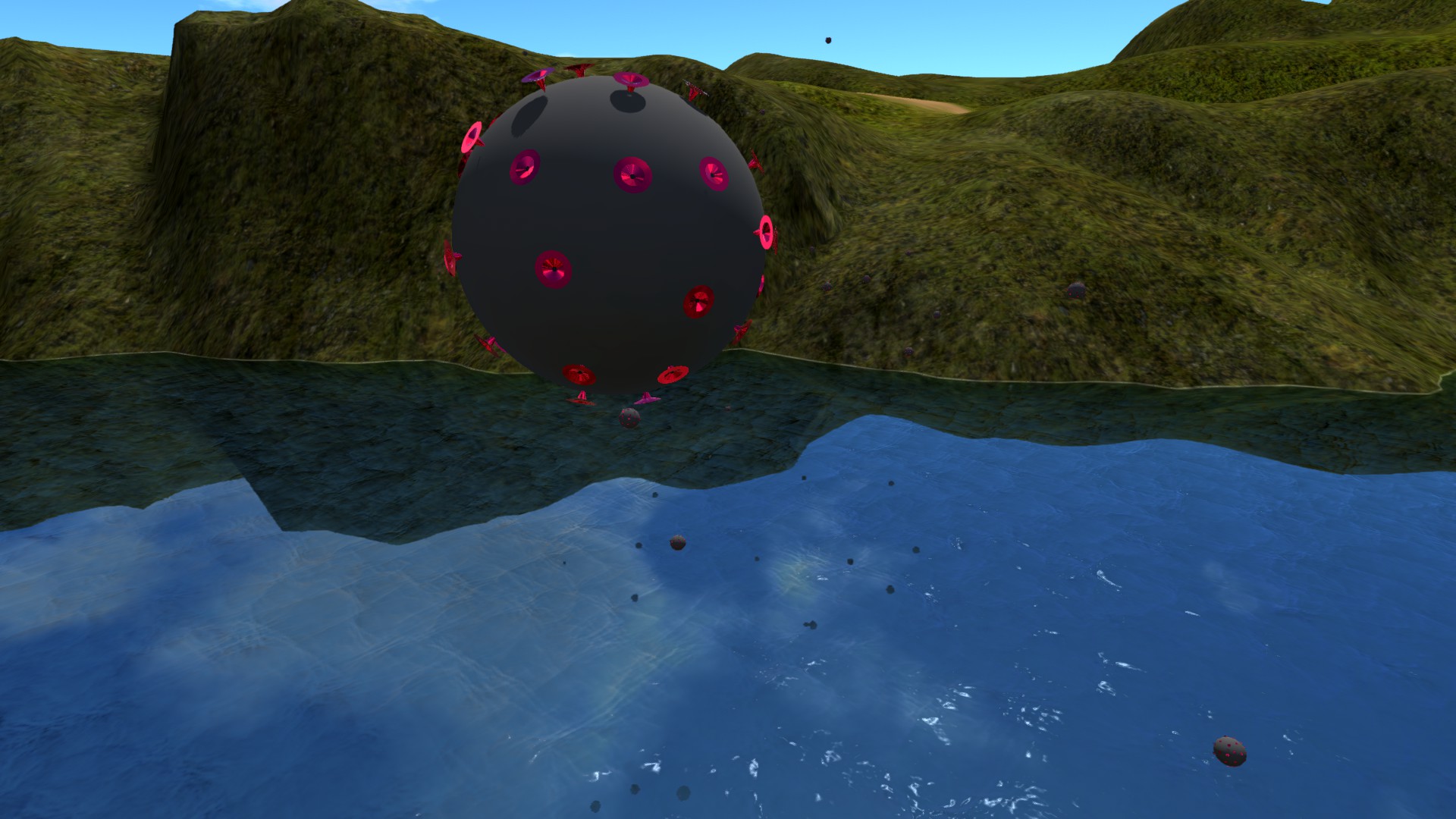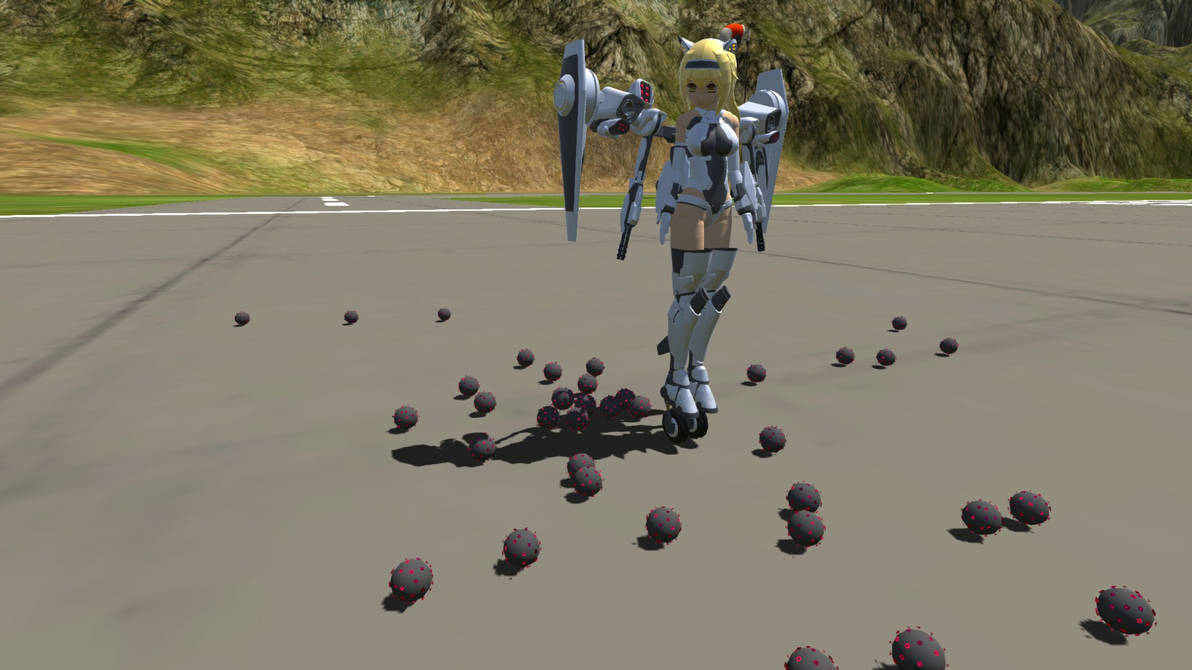 This girl's name is Camille and is NOT made by me, Camille link here, I like it very much!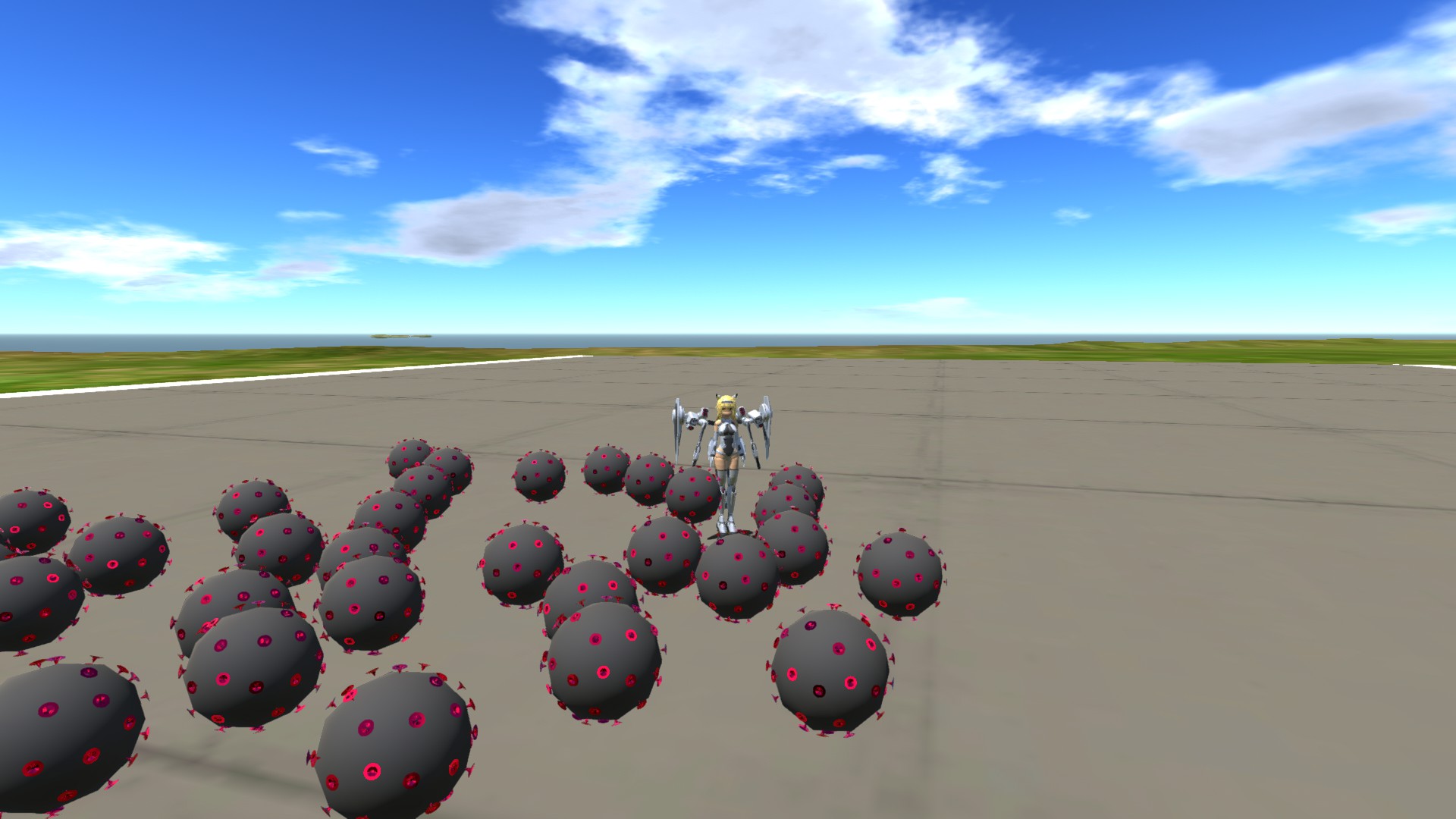 Specifications
General Characteristics
Created On

Windows

Wingspan

5.8ft (1.8m)

Length

5.6ft (1.7m)

Height

1.0ft (0.3m)

Empty Weight

2,484lbs (1,126kg)

Loaded Weight

3,813lbs (1,729kg)
Performance
Power/Weight Ratio

0.883

Wing Loading

N/A

Wing Area

0.0ft2 (0.0m2)

Drag Points

65
Parts
Number of Parts

85

Control Surfaces

0

Performance Cost

10,075
---