Description
AMX-89C is an early variant of the fictional AMX-89,it was produced in the early invasion of poland and was seen in combat in,on some historic events.
Its main purpose is to greatly reduce the crew of the tank in which case there would be only 1 crew that operates such tank.
Its efficient engine made it fast and agile in the battlefield but flaws may appear in some circumstances,the production stopped when it is saw ineffective to panzers of germans,
However its still in service after the war.
---
Performance
Speed - 50mph
Armament - 38mm high w/explosive shells
Role - Infantry support/Tank destroyer
---
Controls
Pitch - Forward/Backward
Yaw - Turn left/right
---
Image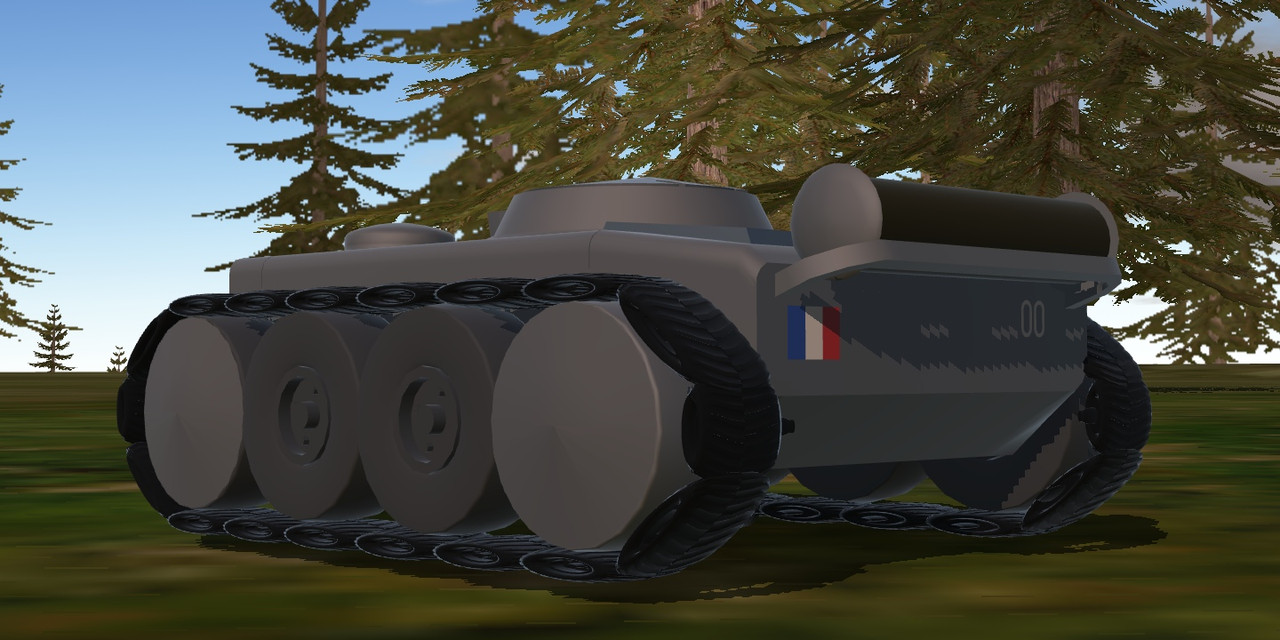 Thank you for having a look!
Upvotes, Spotlight,etch will be highly appreciated.
Specifications
General Characteristics
Created On

Android

Wingspan

6.5ft (2.0m)

Length

13.0ft (4.0m)

Height

3.5ft (1.1m)

Empty Weight

4,243lbs (1,924kg)

Loaded Weight

4,309lbs (1,954kg)
Performance
Wing Loading

439,839.3lbs/ft2 (2,147,483.6kg/m2)

Wing Area

0.0ft2 (0.0m2)

Drag Points

1866
Parts
Number of Parts

131

Control Surfaces

0

Performance Cost

1,462
---