Preface:
This is the most complex project I have made. Within 3000 parts and very much details,it took me 4 months to build, thanks to the devs making such amazing update so I could saved a lot of parts. Also, this is the first time I attemped to update the build by form.
You can check the building progress Here
Creadit:
JoshuaW for the auto turret code.
SnoWFLakE0s for the bomb sight code.
pancelvonat for the A6M in teaser vedio.
---
Controls:
AG1=Engine Cold Start (33sec)
AG2=Bomb Bay Open (Maneuverability Reduced)
AG3=Turret Manual-Auto Mode Switch (Lock Flight Control)
AG4=Lights
AG5=Cabin hatch,Exit,Ladder (Cabin Hatch Only When fly)
AG6=Cockpit Camera Switch (10 views)
AG7=Reload Gun (80sec per magazine)
VTOL=Flap
Trim=Trim


---
Features:
Damage model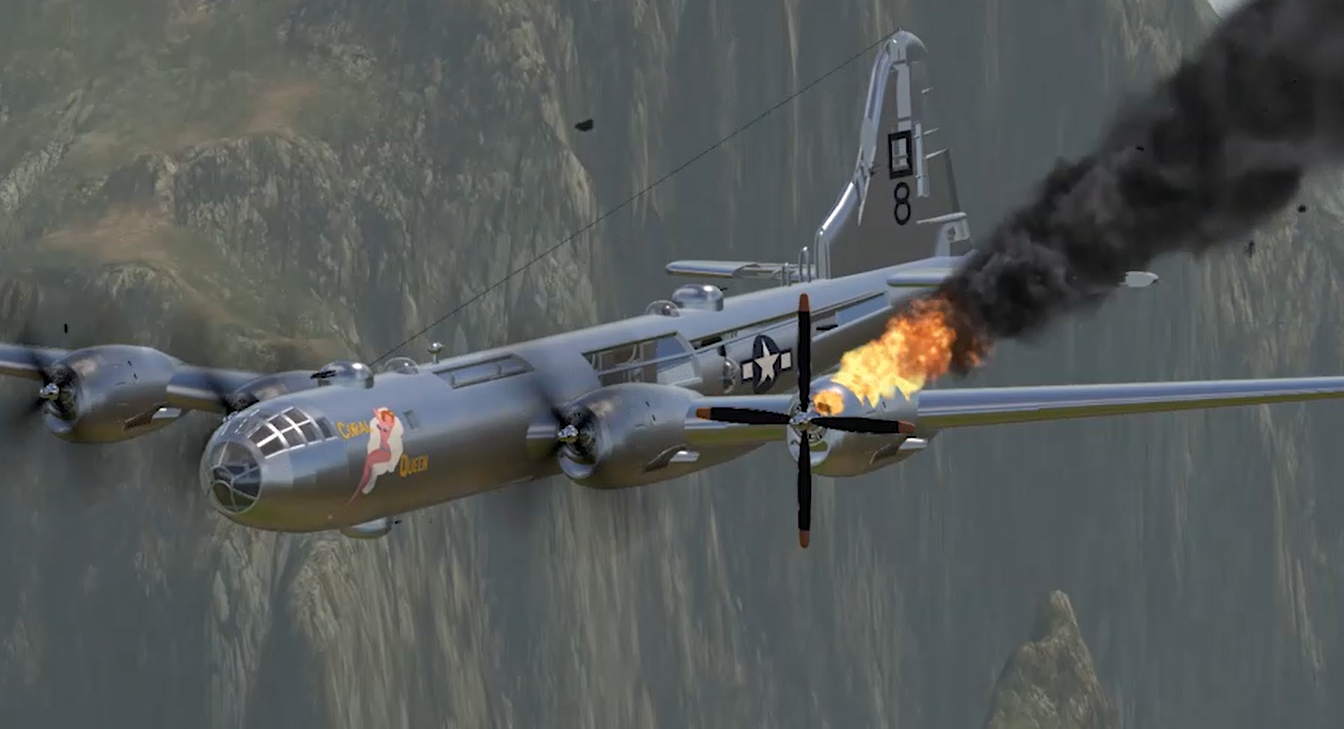 Engine Cold Start (APU have sound only)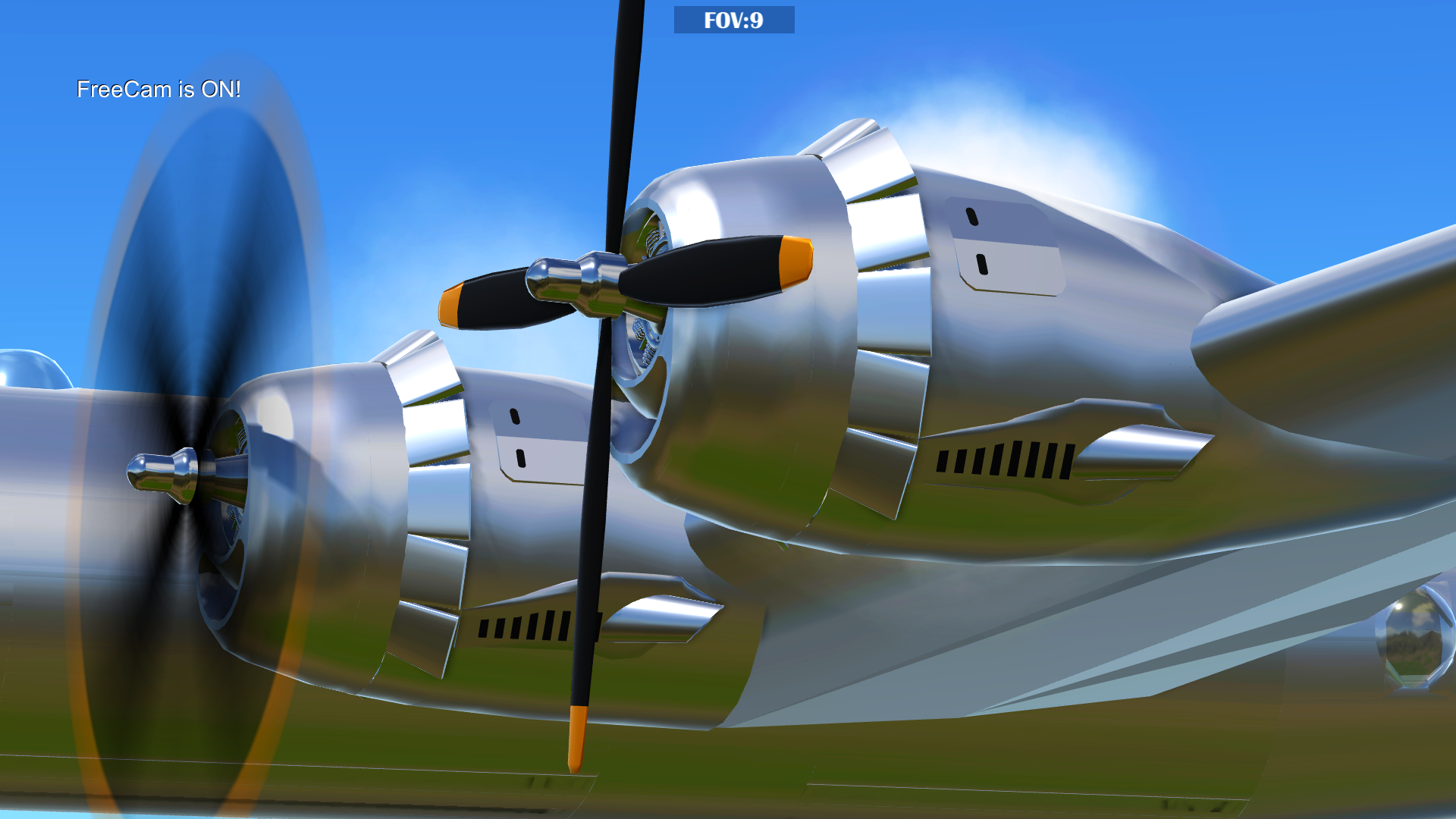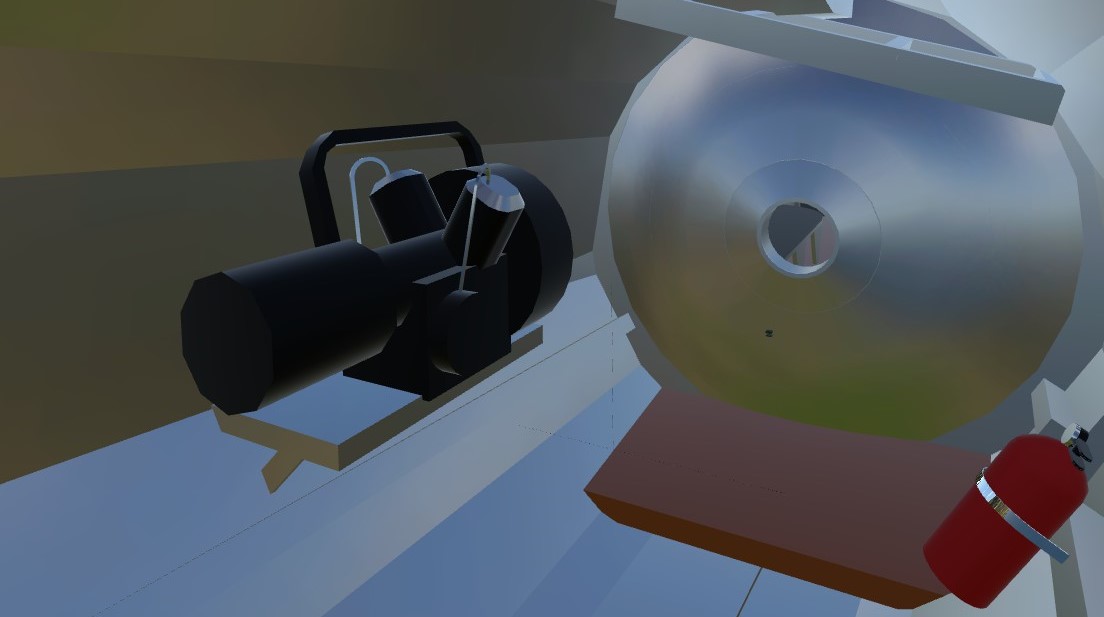 Air auto turret (Also have manual mode)

Turret auto avoid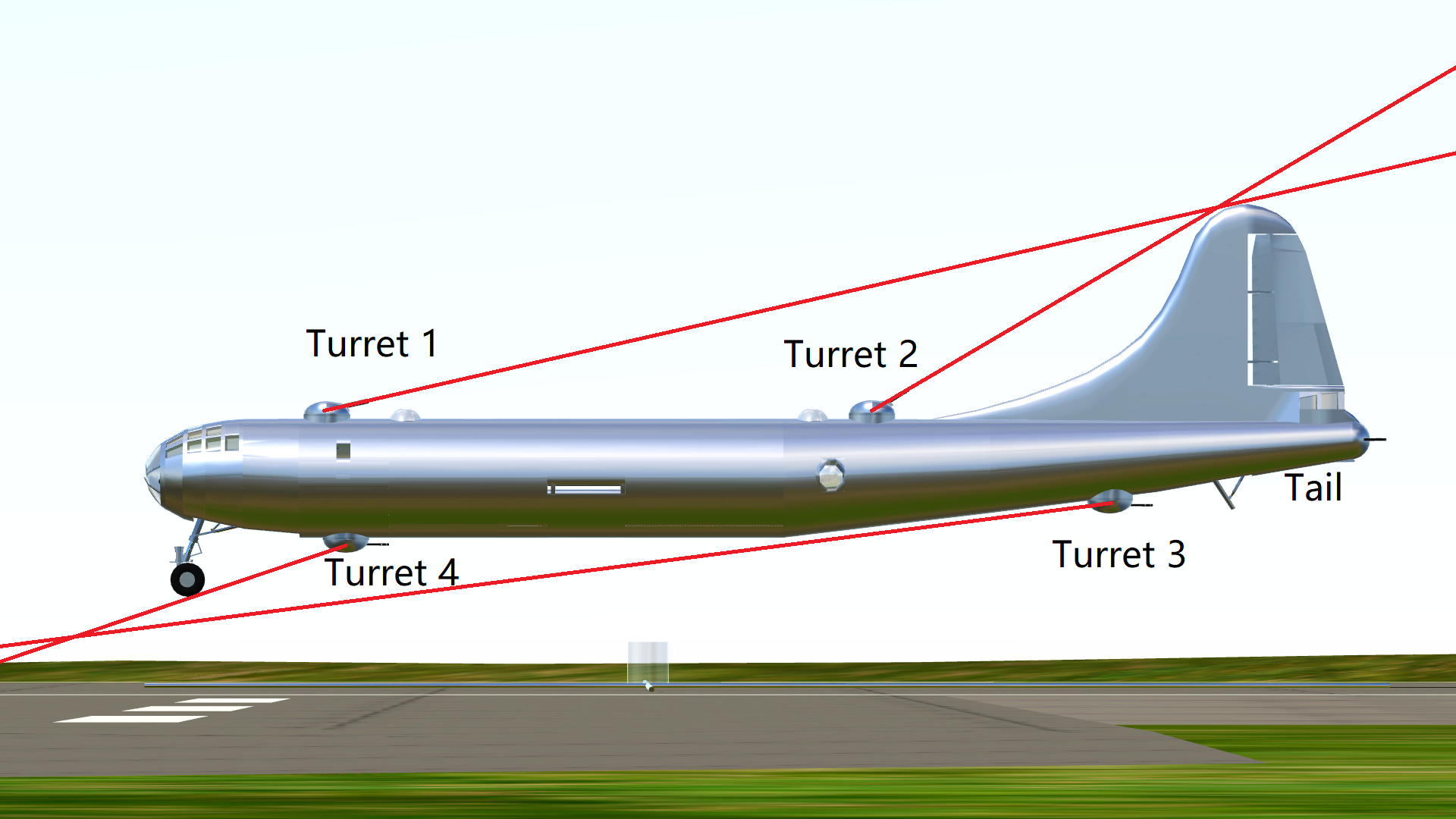 Gun reload (80sec per magazine)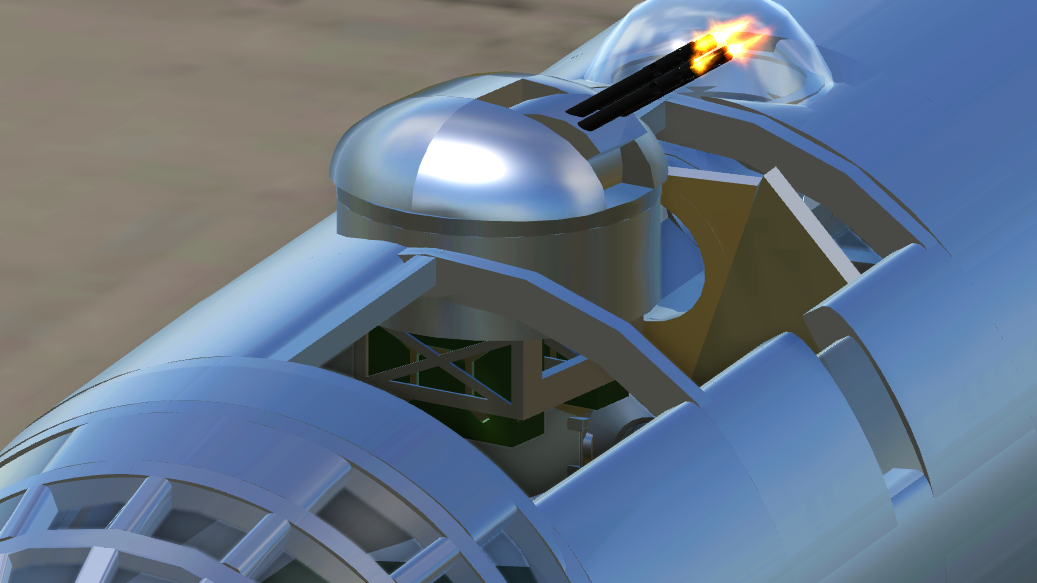 Camera switch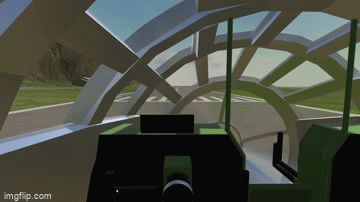 Working Norden bomb sight (Auto)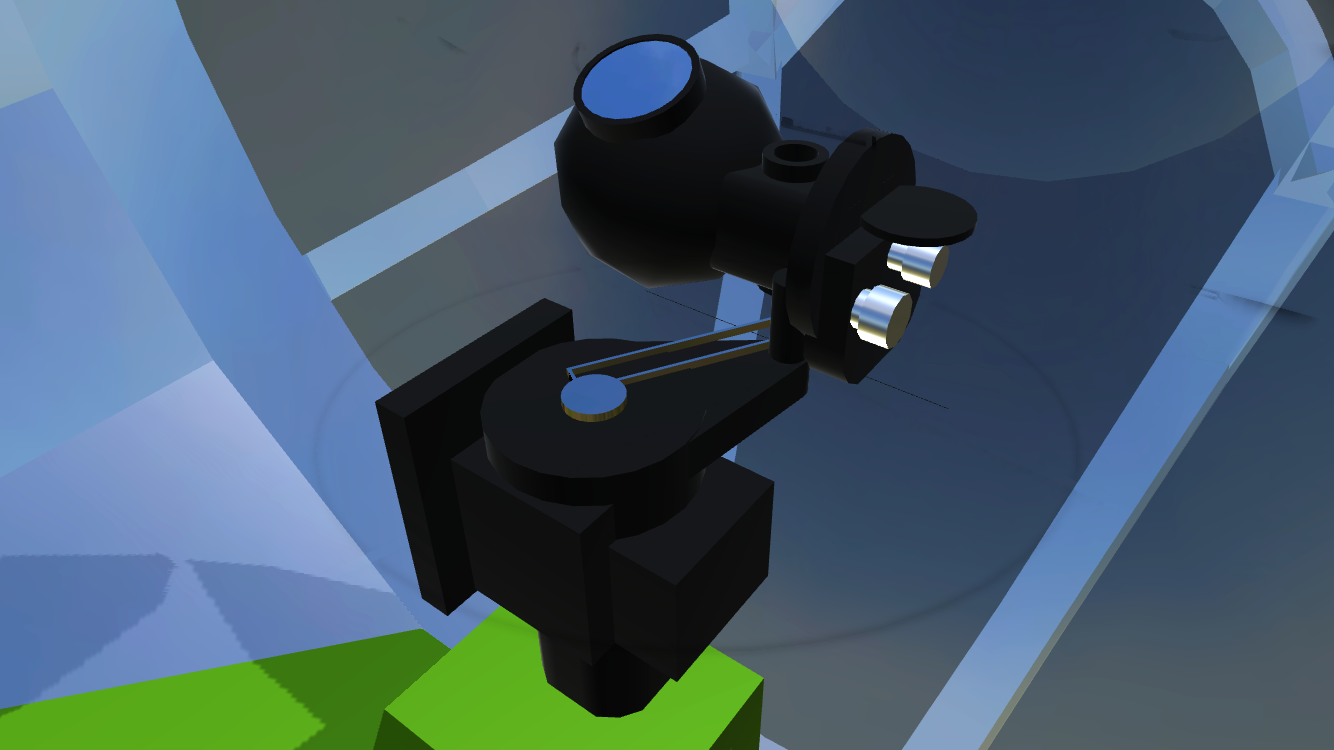 All bombs selection


Camera sharing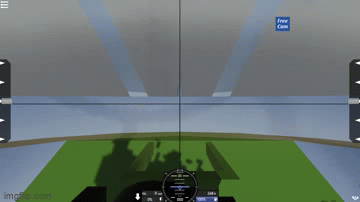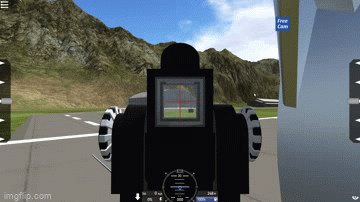 Working Navigator Map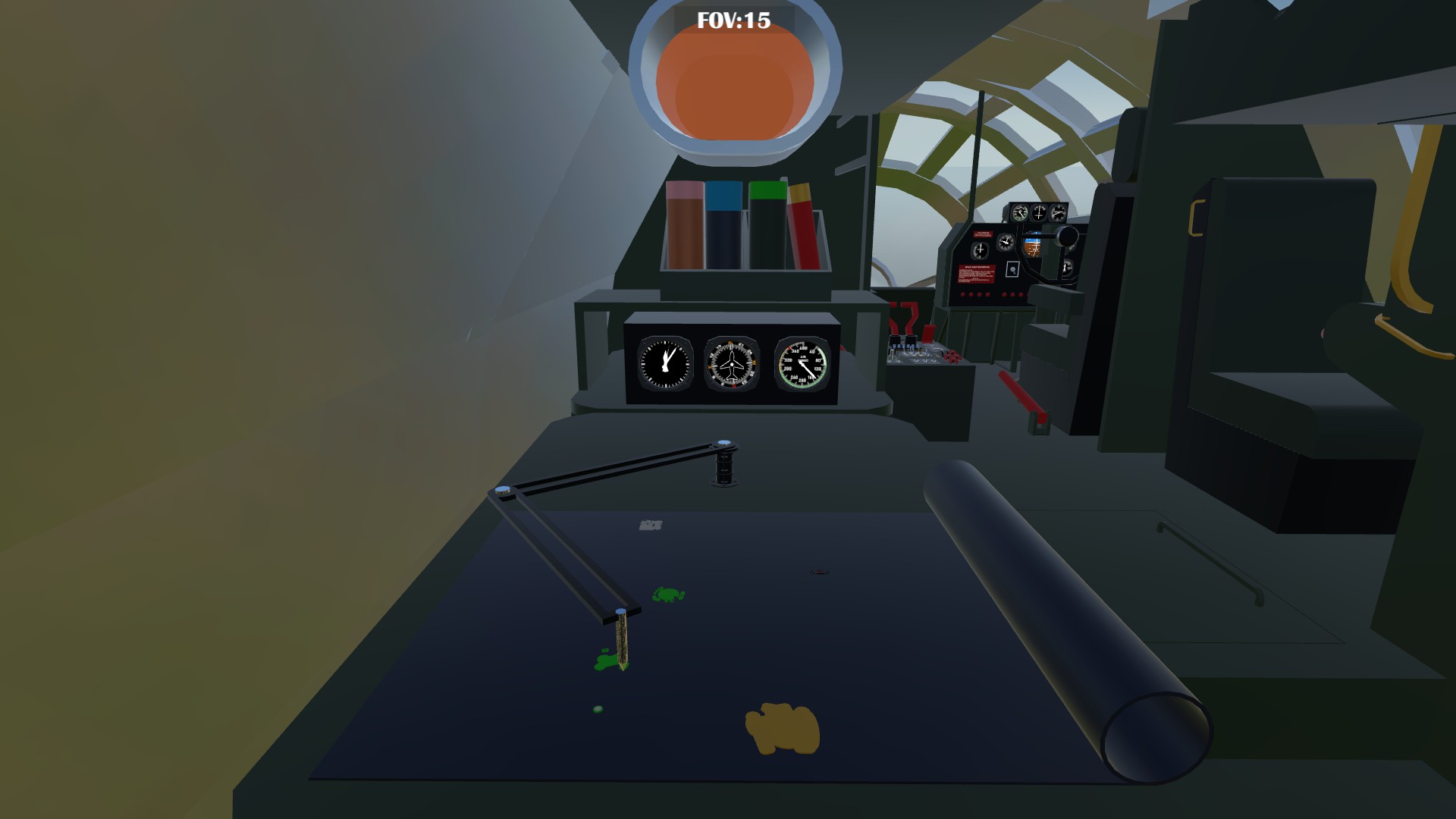 Tough Landing gear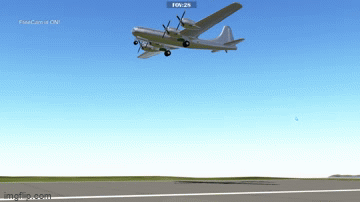 Extra drag (Ladninggear, cowl falps, flaps)
---
VR supports: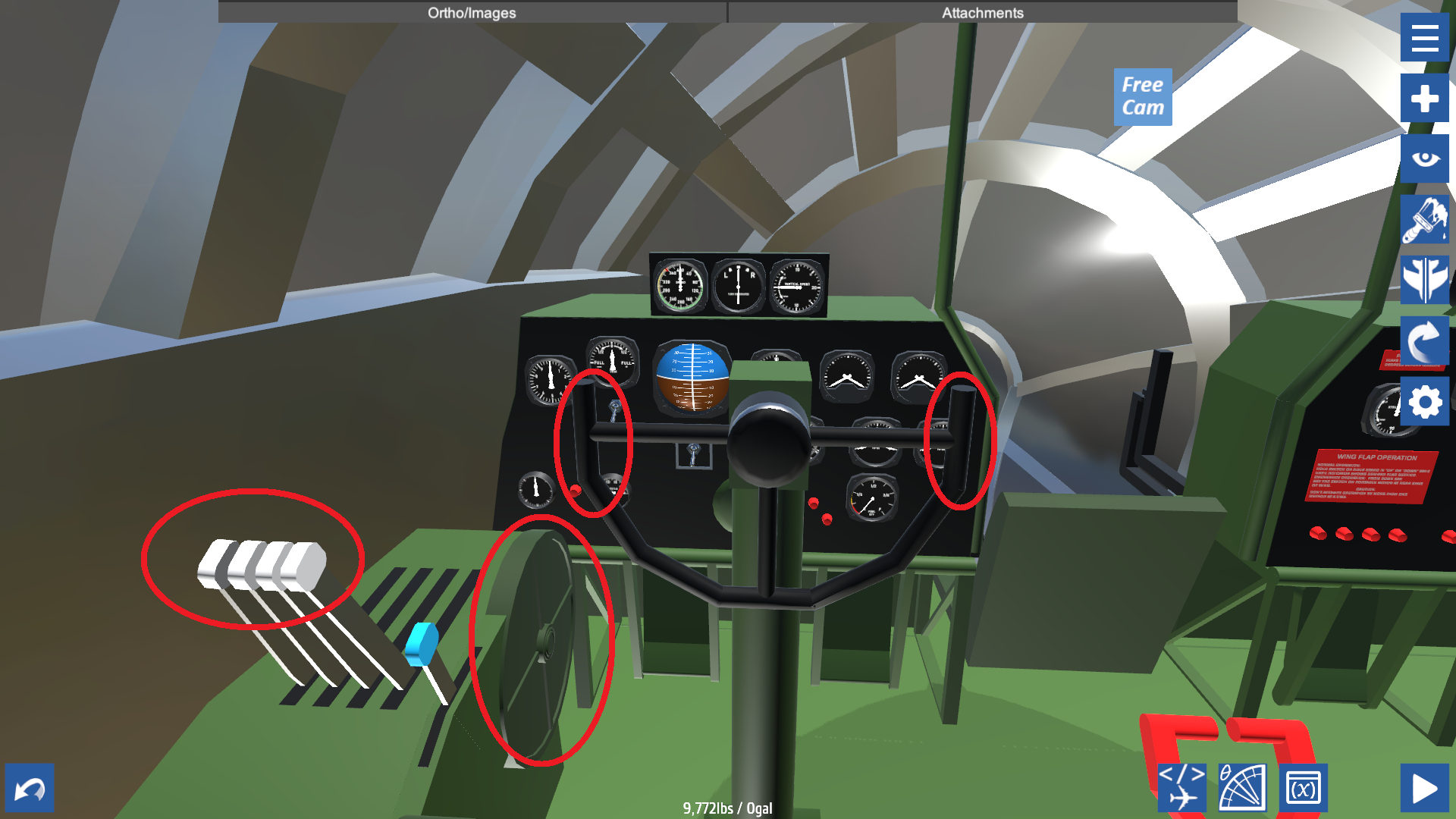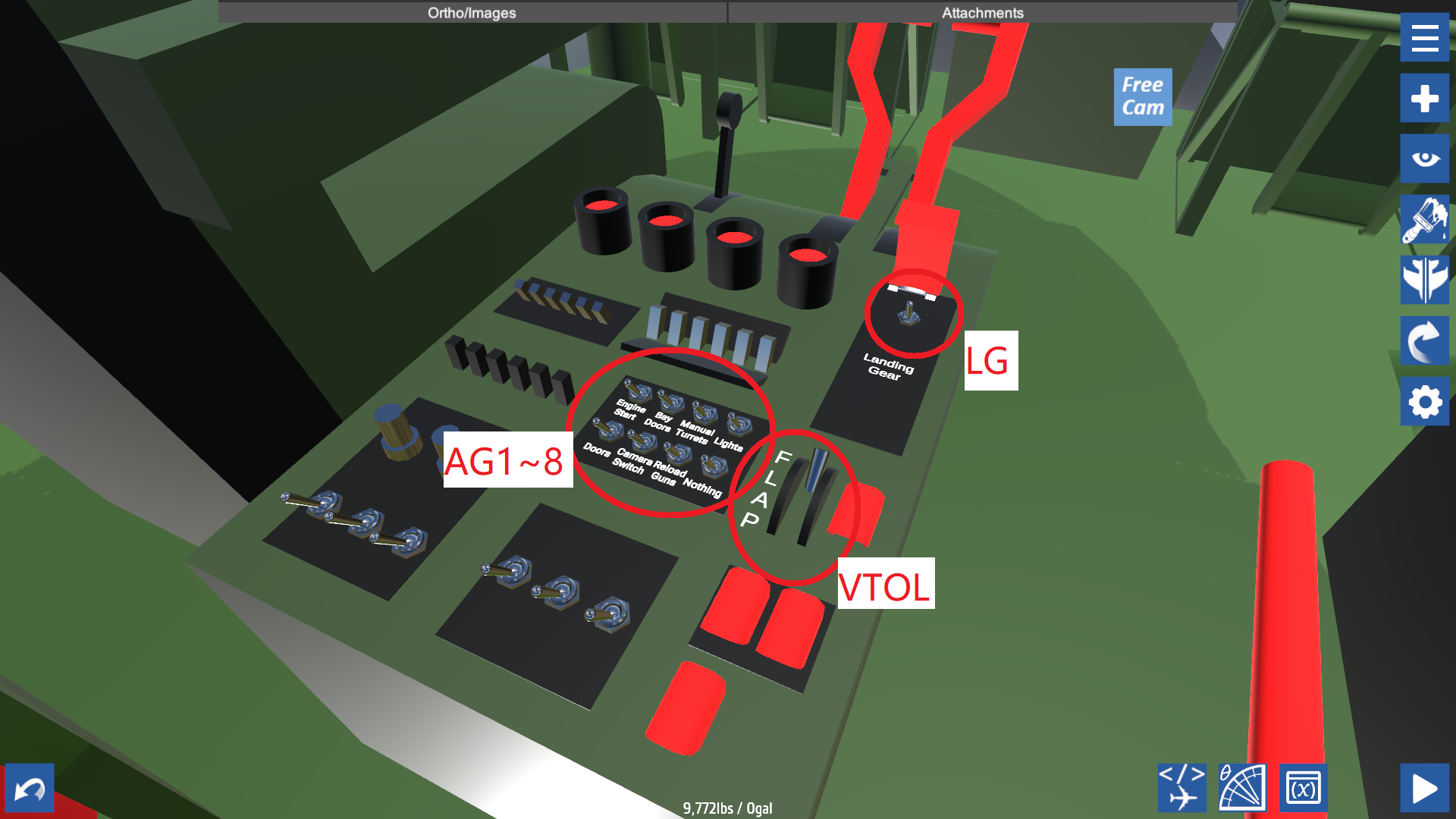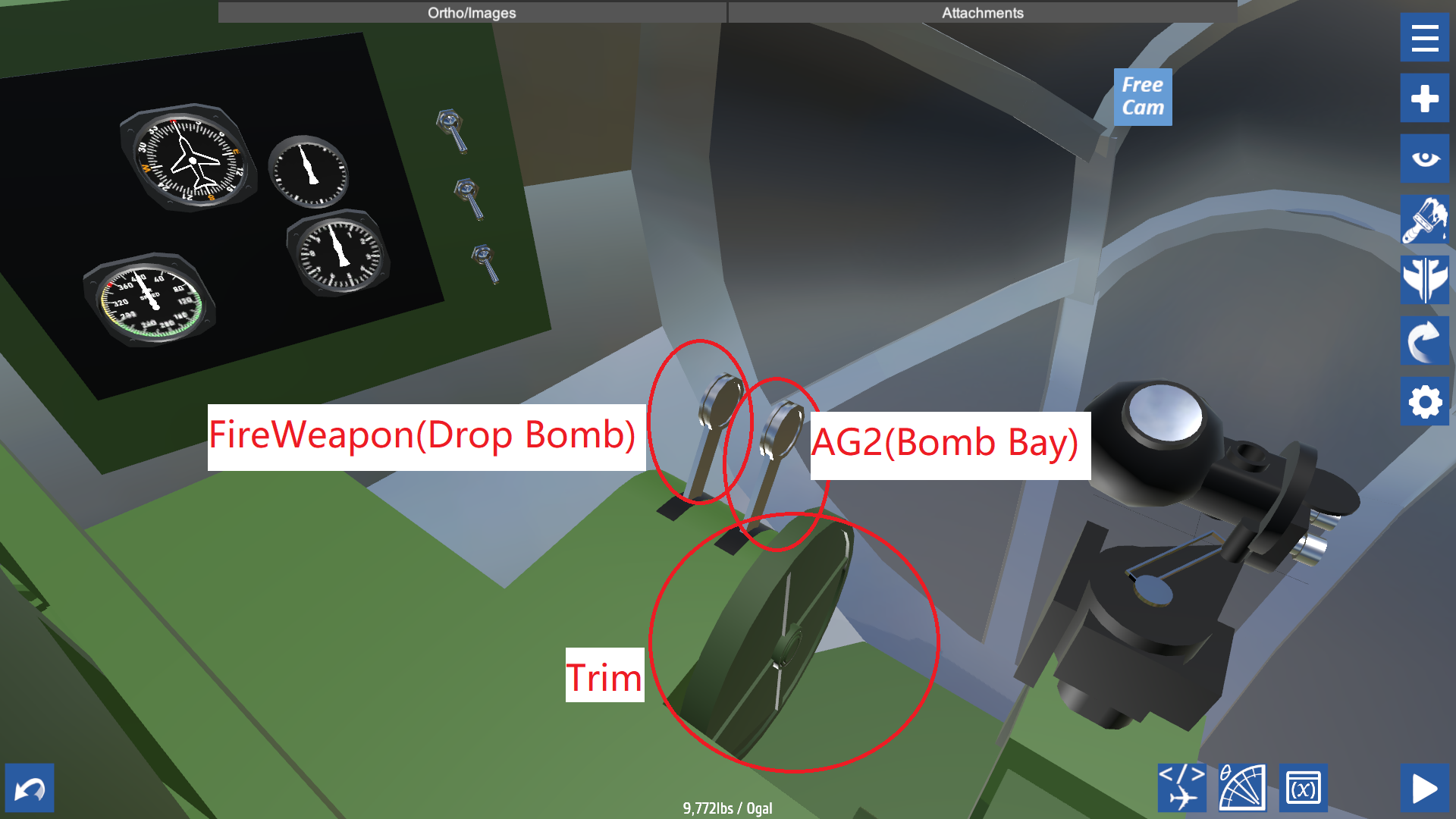 ---
Payload & Links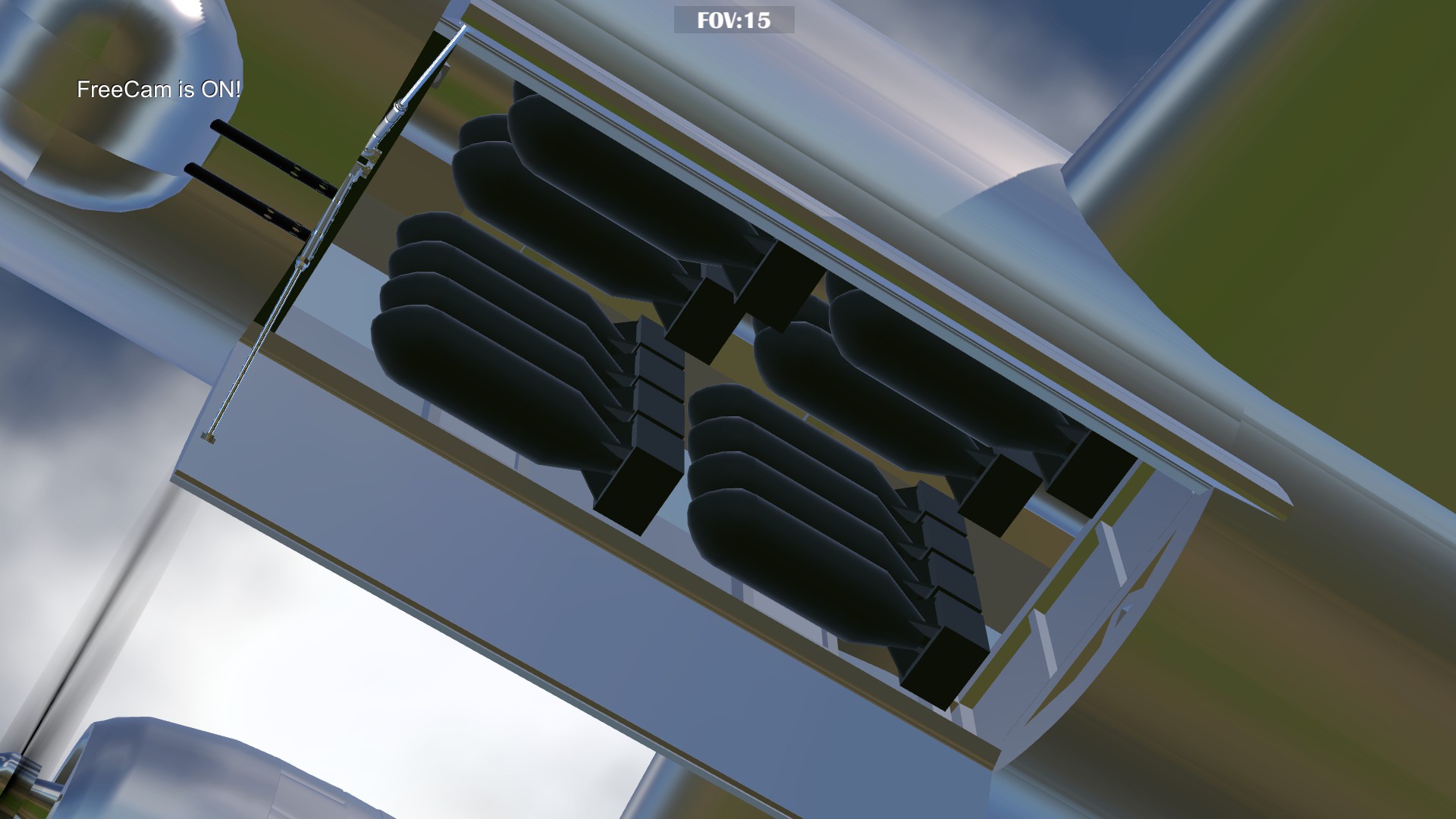 500lbx40 Default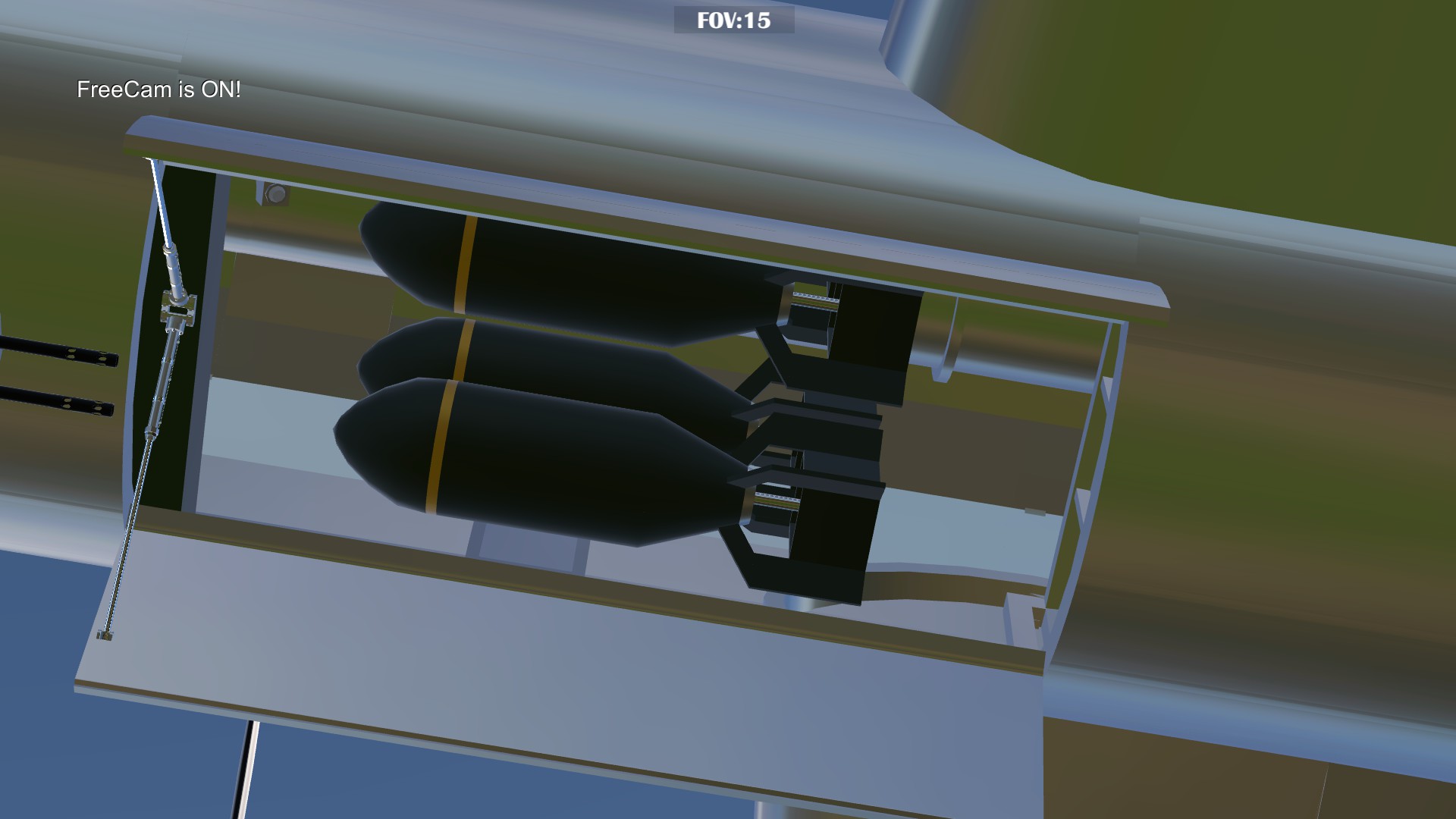 2000lbx8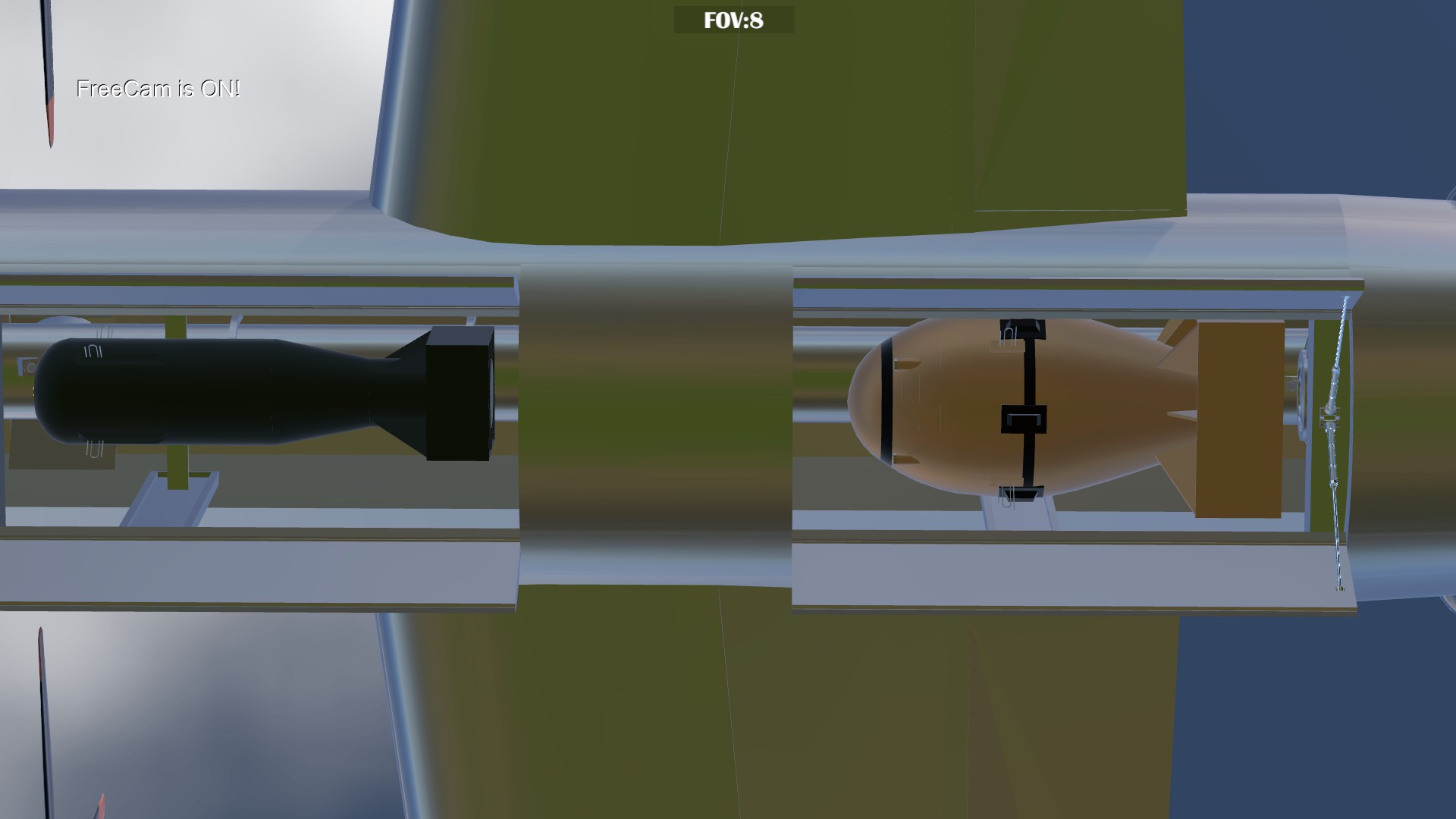 LittleBoy+FatMan
---
Teaser:
---
Blueprints: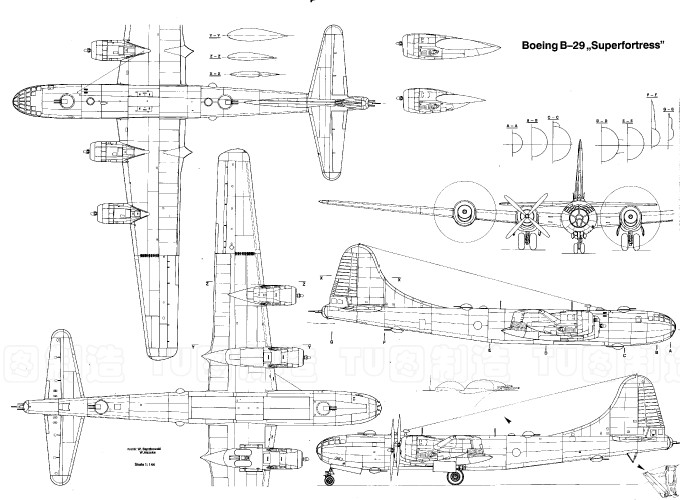 ---
Paint Job: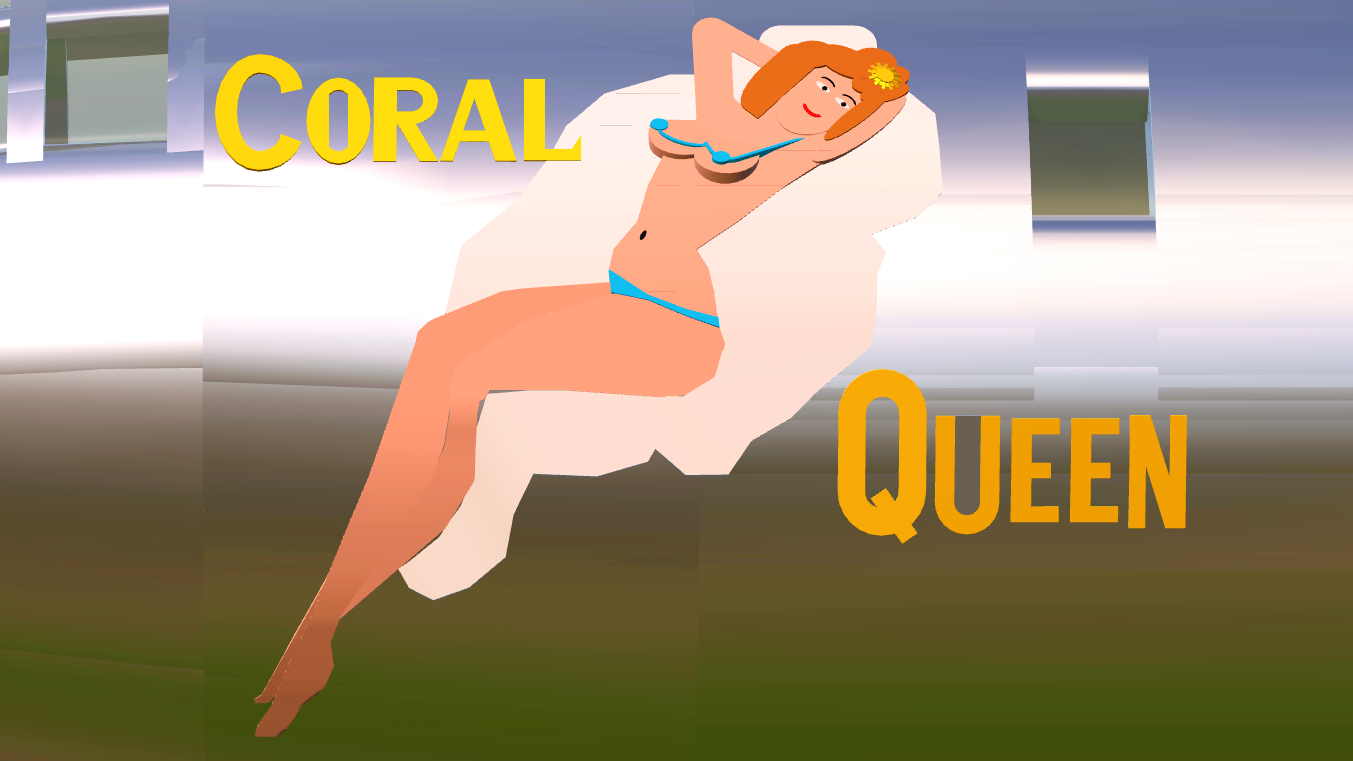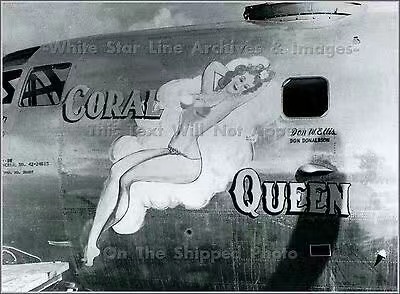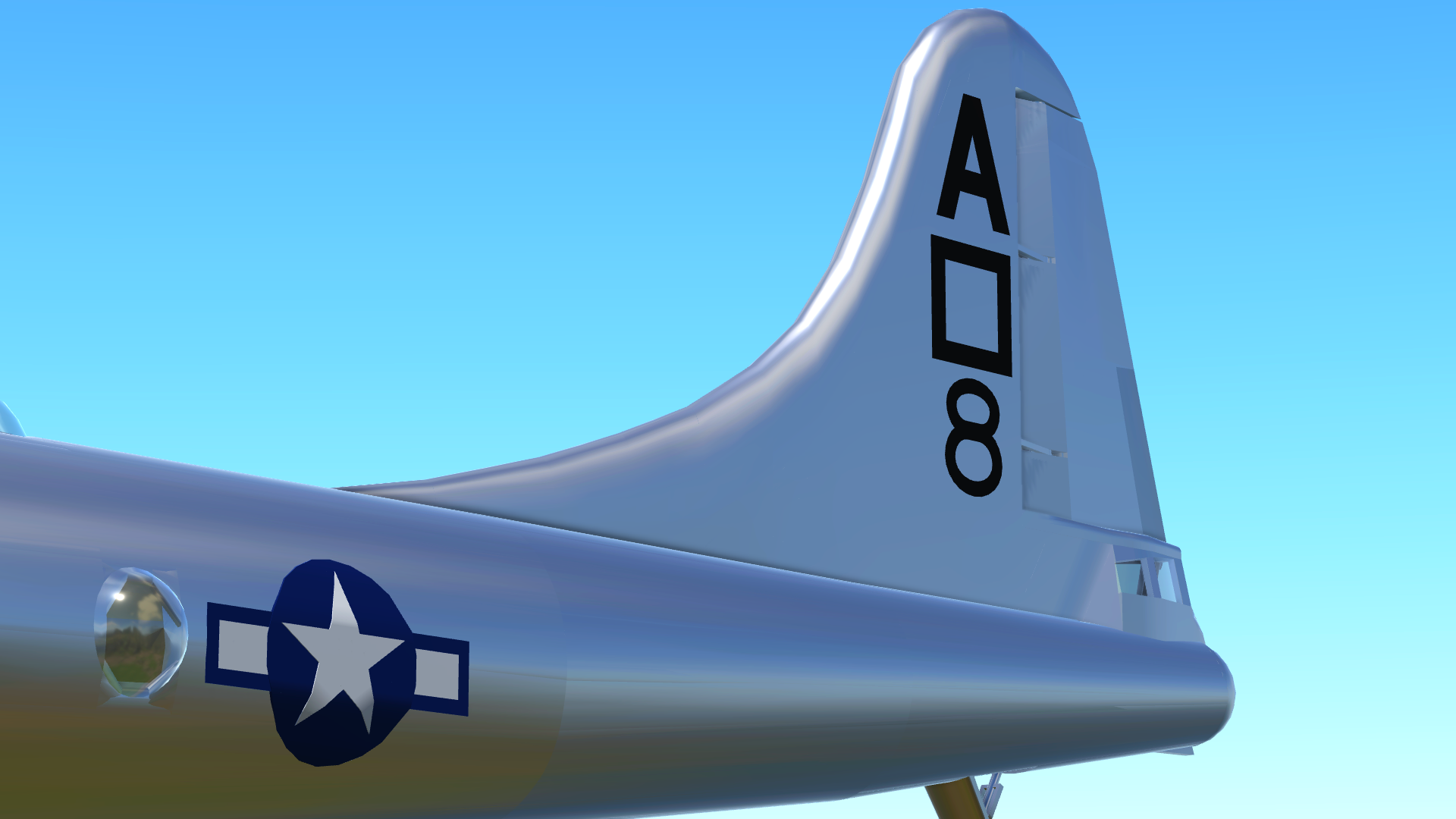 Coral Queen" 869th bs 497th BG
---
Wikipedia:
The Boeing B-29 Superfortress is an American four-engined propeller-driven heavy bomber designed by Boeing and flown primarily by the United States during World War II and the Korean War. Named in allusion to its predecessor, the B-17 Flying Fortress, the Superfortress was designed for high-altitude strategic bombing but also excelled in low-altitude night incendiary bombing and in dropping naval mines to blockade Japan. B-29s dropped the atomic bombs on Hiroshima and Nagasaki and became the only aircraft that has ever used nuclear weapons in combat.
---
Gallery: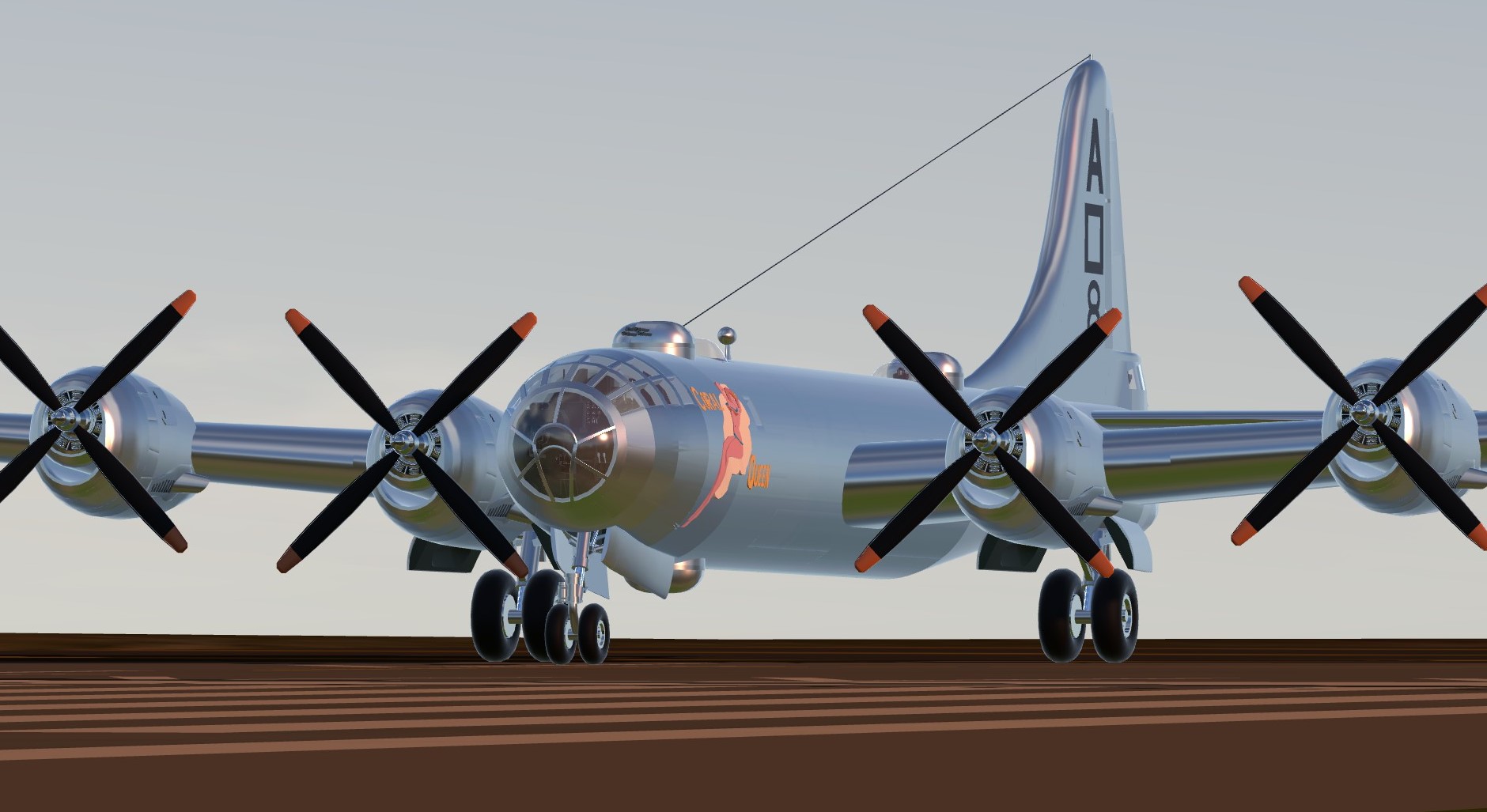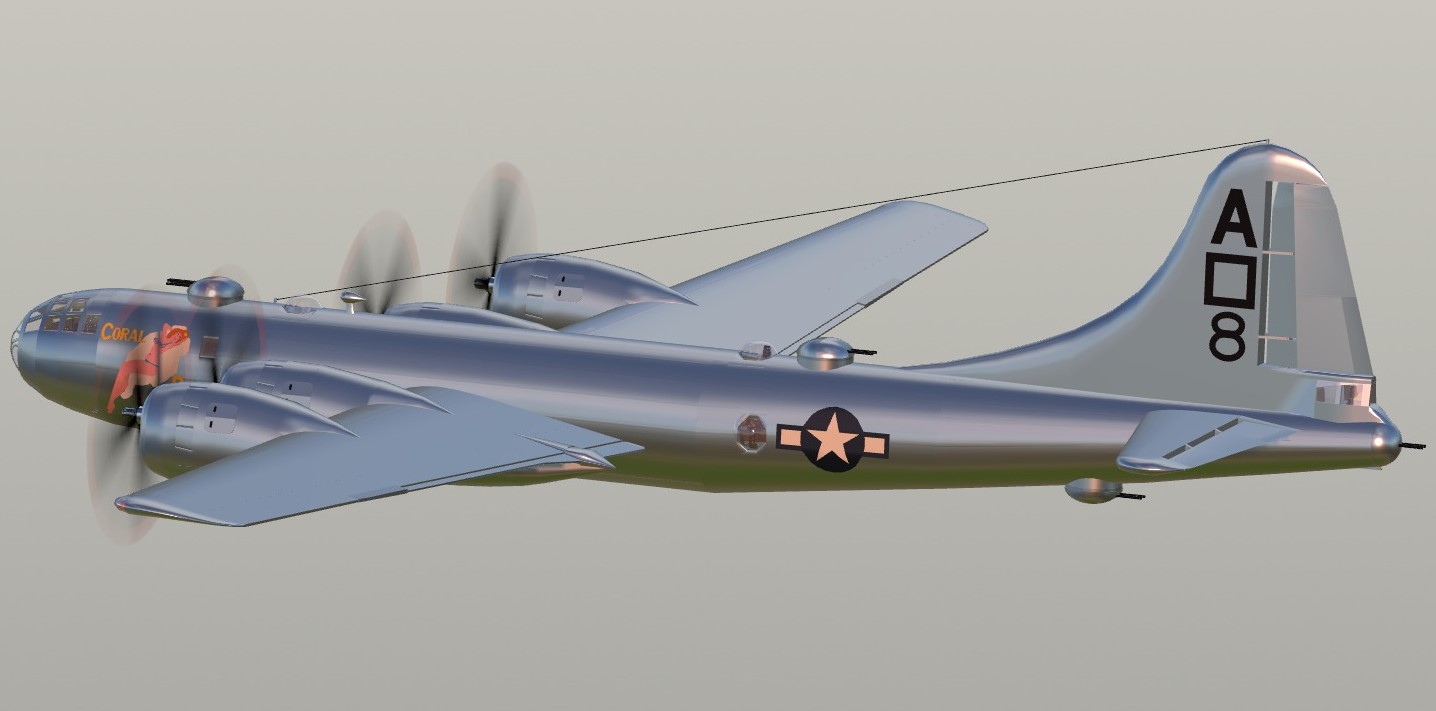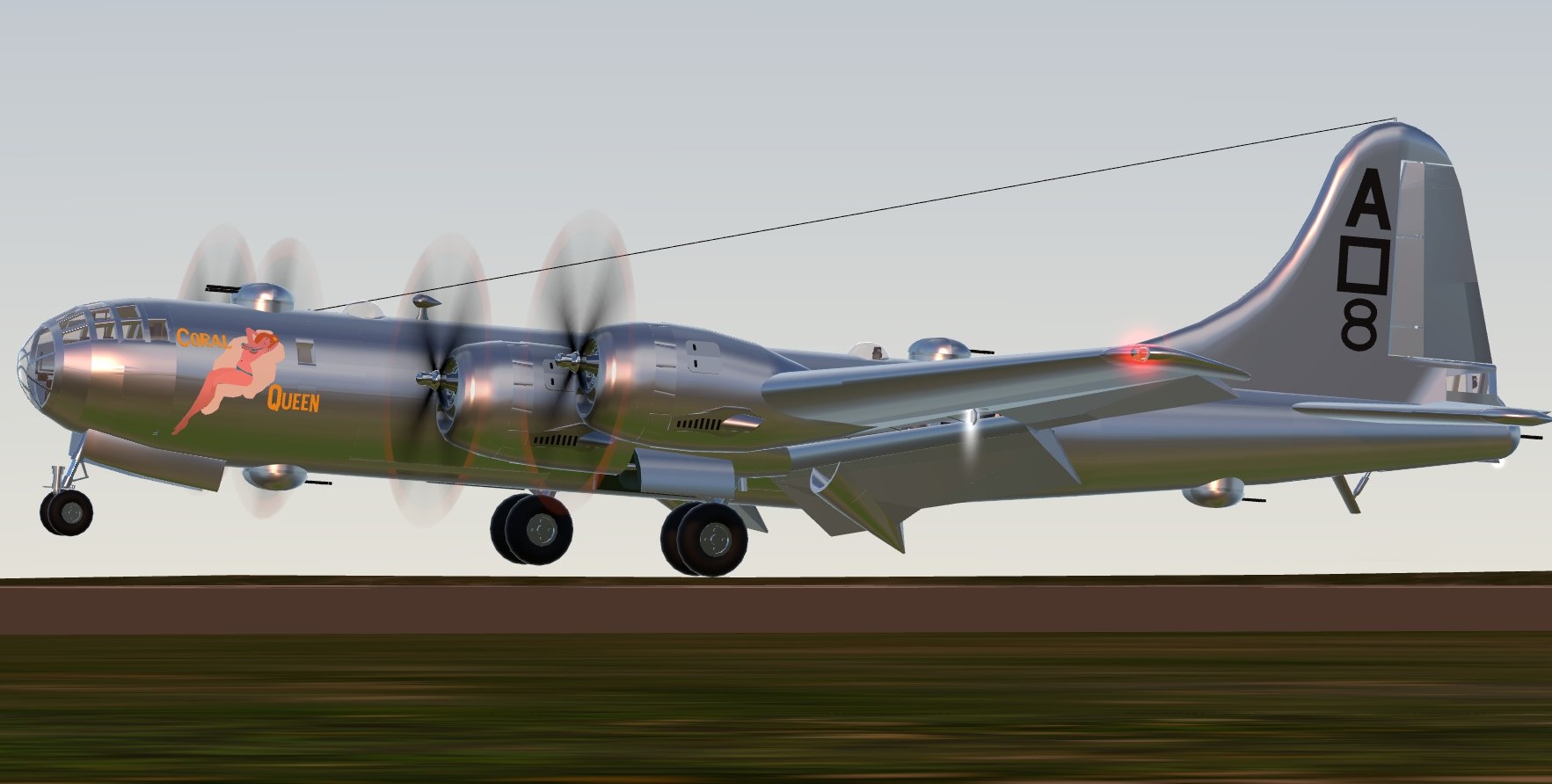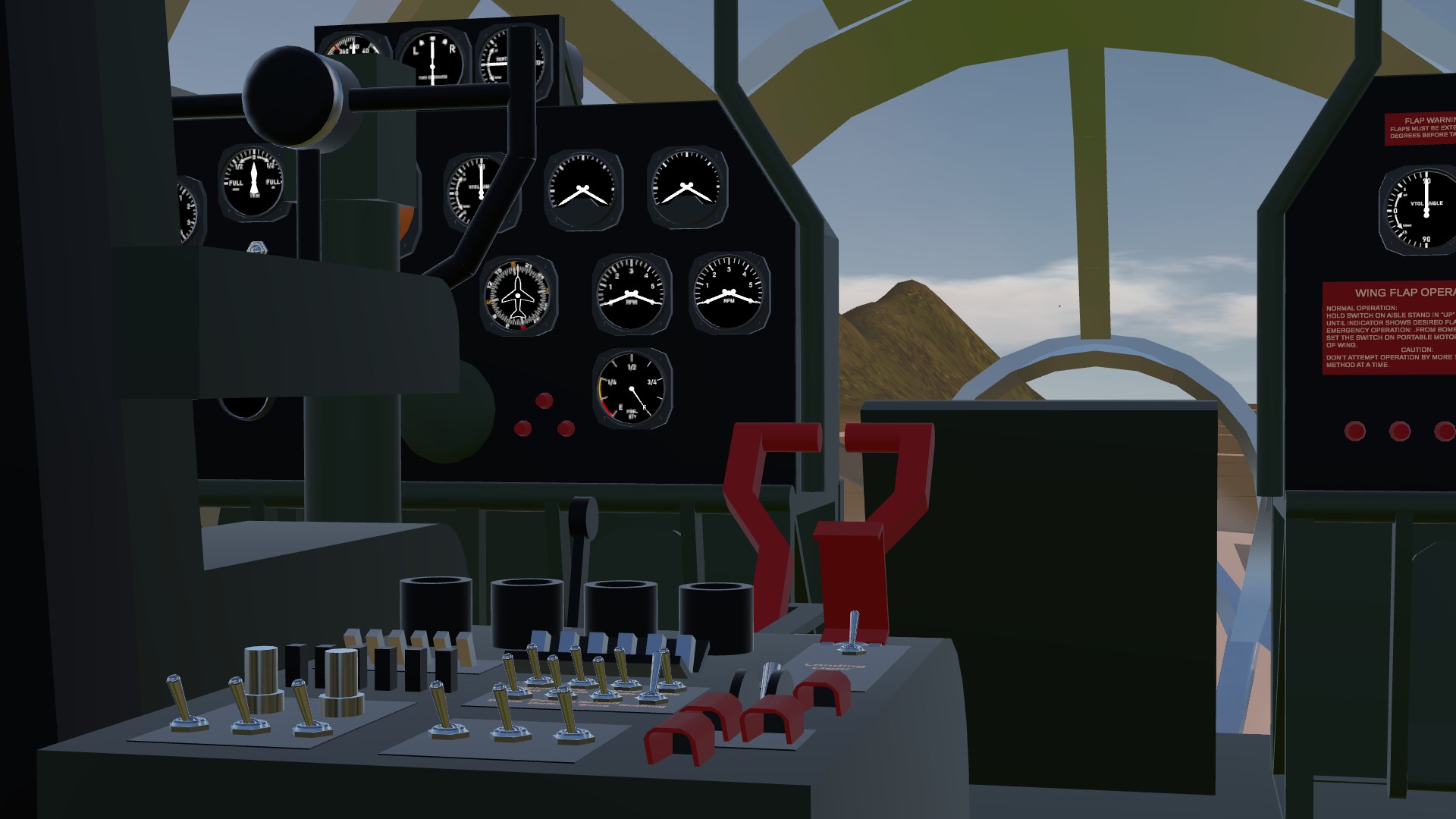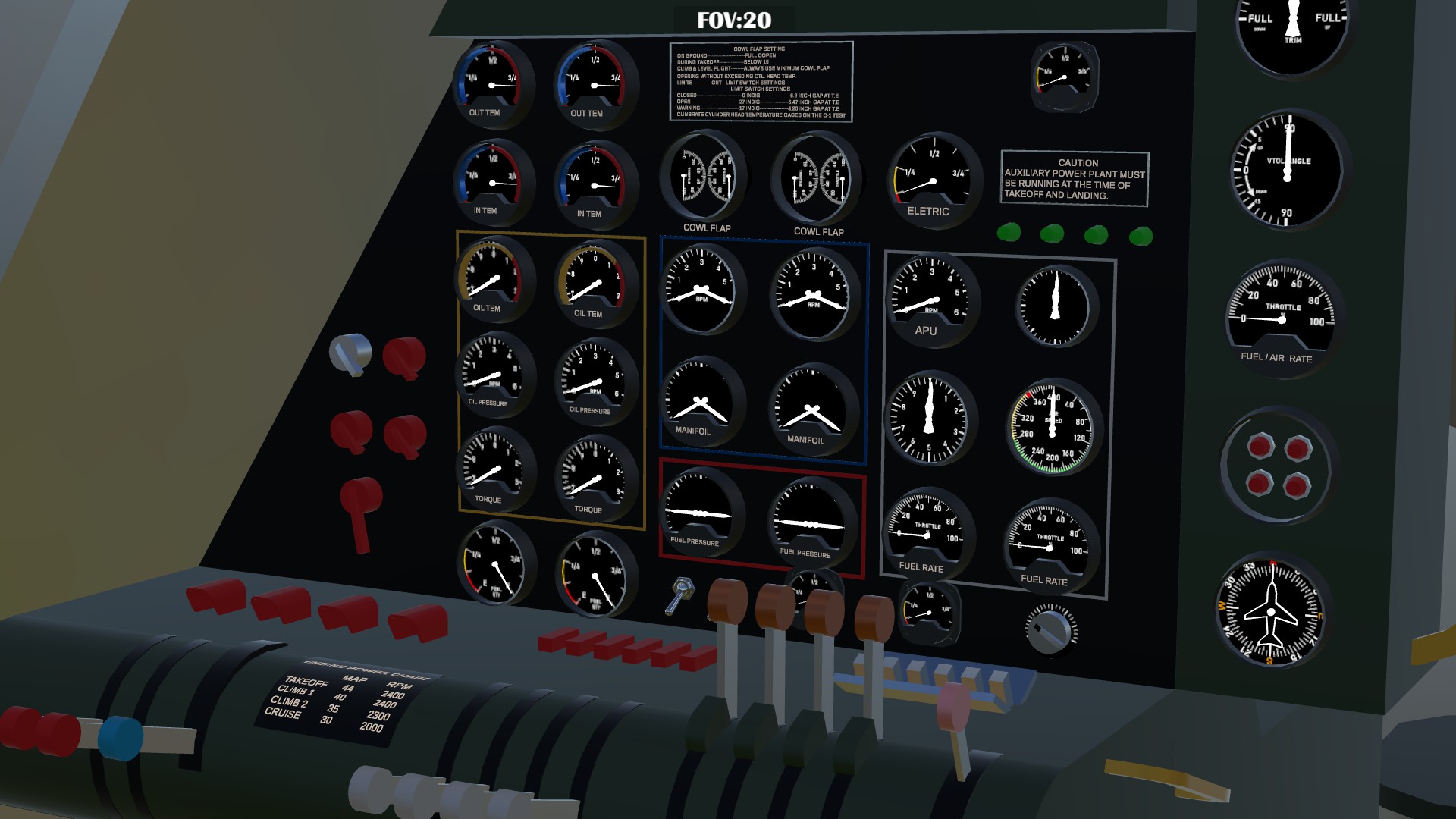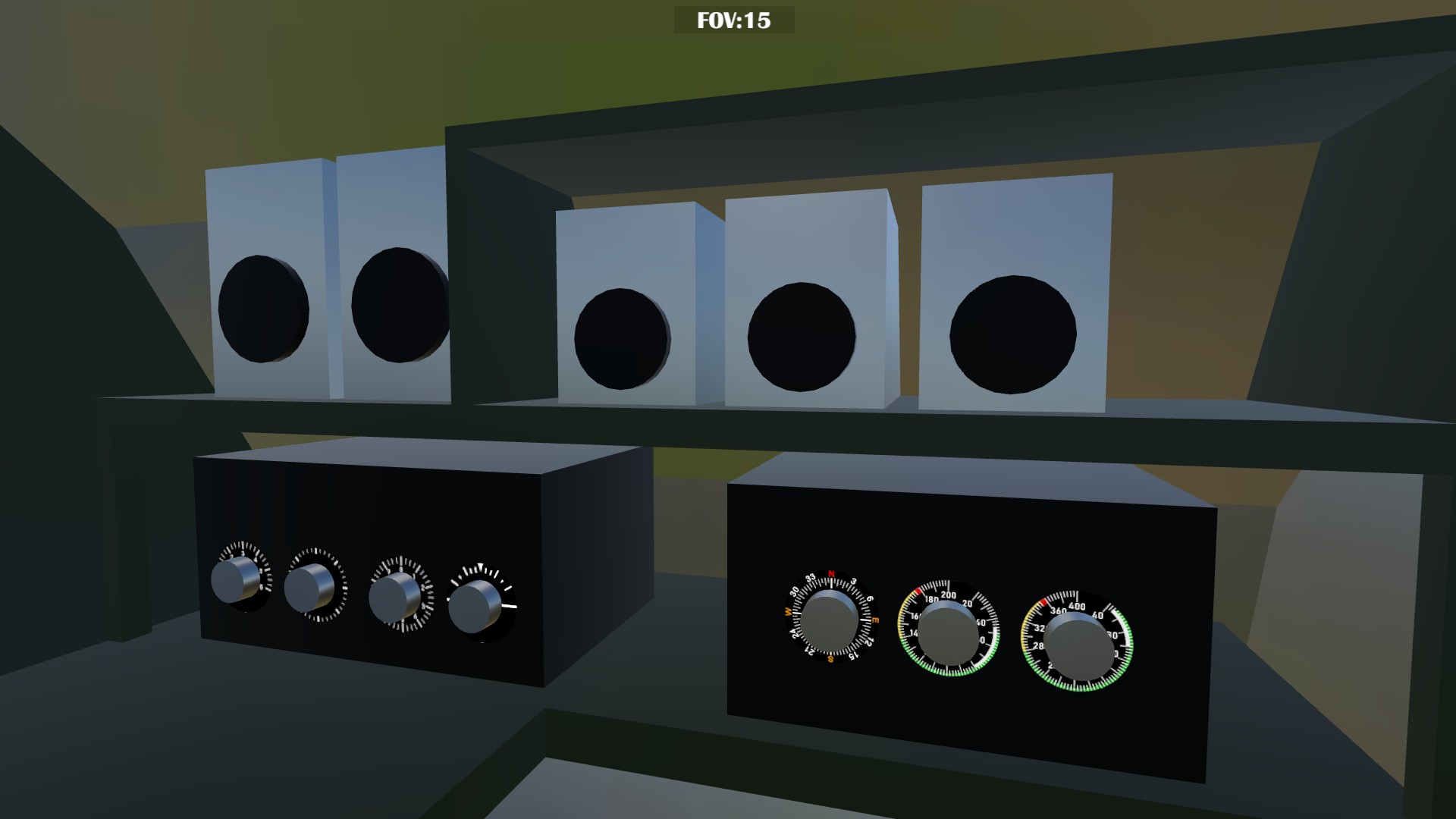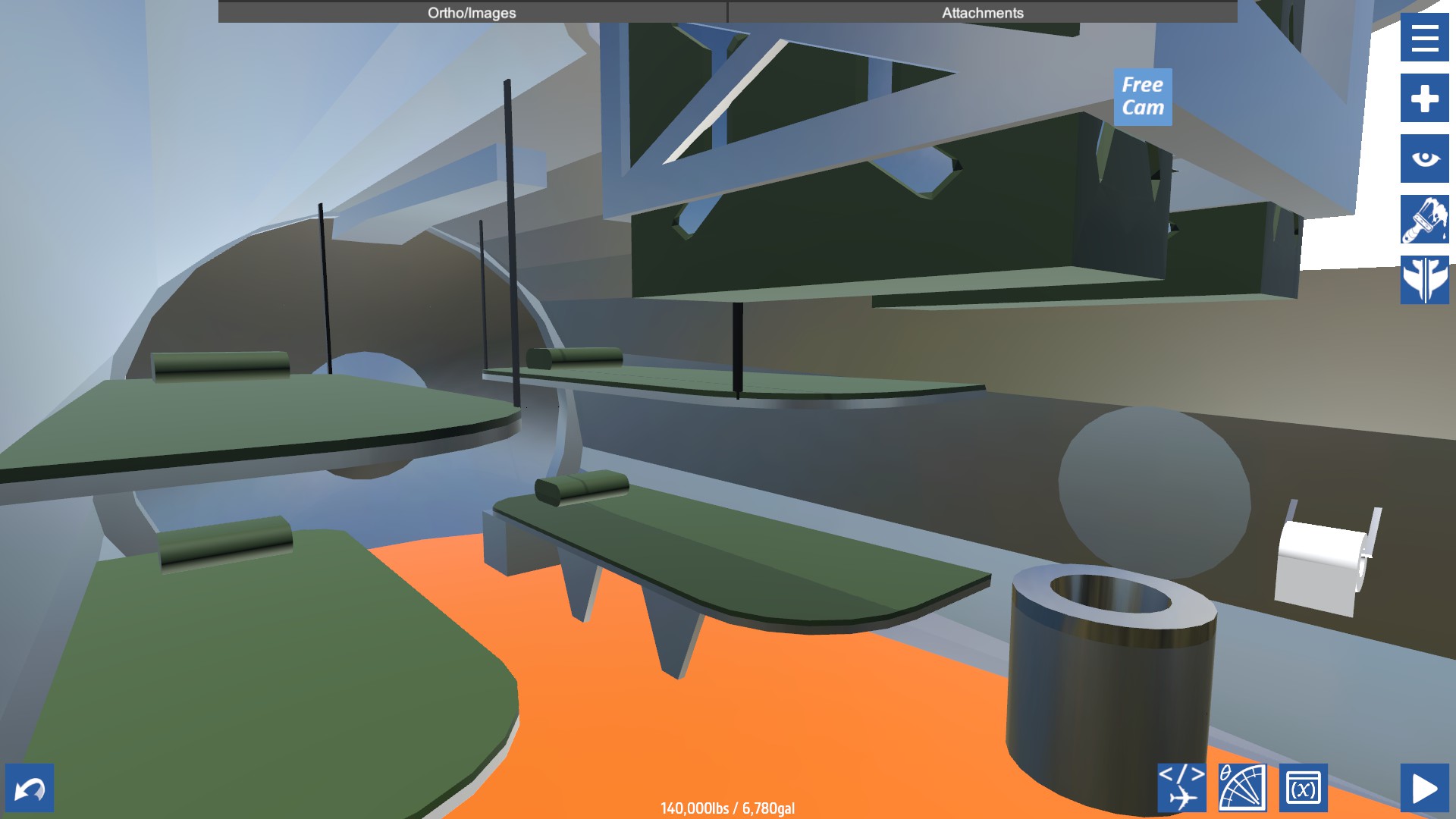 Specifications
General Characteristics
Successors

9 airplane(s)

+49 bonus

Created On

Windows

Wingspan

141.0ft (43.0m)

Length

99.0ft (30.2m)

Height

31.5ft (9.6m)

Empty Weight

94,508lbs (42,868kg)

Loaded Weight

140,000lbs (63,503kg)
Performance
Horse Power/Weight Ratio

0.065

Wing Loading

30.6lbs/ft2 (149.5kg/m2)

Wing Area

4,573.5ft2 (424.9m2)

Drag Points

13000
Parts
Number of Parts

3153

Control Surfaces

4

Performance Cost

13,527
---