Namaste 🙏🙏
ts been a long time since I ppsted anything.
So here's my Countries fav MIRAGE 2000
This aircraft was used in the balakot strike.
it is my first functional cockpit build too
Check the cockpit in night you will be amazed.
(I think so 😅)
The flaw is
The landing requires a bit of practice
Land at around 150 mph for better landing
Please give feedbacks.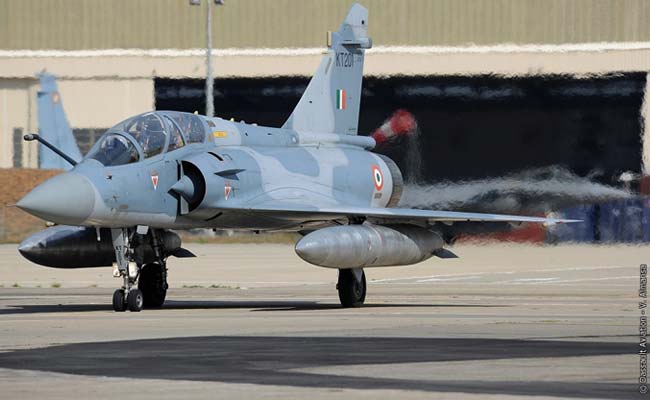 Armaments
Vajra (a2g) ×4
Brahmastra (a2a) ×2
Astra a2a ×2
Activation Group
Act3 = LIGHTS
Act4 = jettison the fuel tank
THE BALAKOT STRIKE
The 2019 Balakot airstrike was conducted by India in the early morning hours of 26 February when Indian warplanes crossed the de facto border in the disputed region of Kashmir,and dropped bombs in the vicinity of the town of Balakot in Khyber Pakhtunkhwa province in Pakistan
There has been ambiguity among the sources as to what the exact target was, and about whether the madrassa – Taleem ul-Quran run by Masood Azhar's brother-in-law, Muhammad Yusuf Azhar, was an active JeM camp or not.
According to WikiLeaks, a 2004 United States Department of Defence interrogation report stated that Balakot had "a training camp that offers both basic and advanced terrorist training on explosives and artillery."In contrast, military analysts asserted that whilst the area used to host militant camps, they dispersed after the 2005 Pakistan earthquake to avoid detection by the international aid groups providing relief in the area.
Indian intelligence sources claim that the camp was located in a hilltop forest, 20 km (12 mi) from Balakot, and that it was a resort-style facility, with space and room for 500–700 militants, including a swimming pool, cooks and cleaners. The New York Times mentioned western security officials of having doubted the existence of such large-scale training camps, asserting that Pakistan no longer runs them and that "militant groups are spread out in small groups around the country".
The local people varied as to the purpose of the facility. In the immediate aftermath of the strikes, whilst some claimed of it being an active Jaish training camp, others asserted it to have been a mere school for the local kids and that such militant camps used to exist far earlier.On later visits by Reuters, the locals claimed that the school had been shut down about a year back and was no longer operational.
Please support and give feedbacks
PEACE THROUGH SUPERIOR FIREPOWER
Specifications
General Characteristics
Predecessor

Mirage Challenge (CLOSED - July 6th)

Created On

Android

Wingspan

33.1ft (10.1m)

Length

49.6ft (15.1m)

Height

17.4ft (5.3m)

Empty Weight

971lbs (440kg)

Loaded Weight

13,733lbs (6,229kg)
Performance
Power/Weight Ratio

6.382

Wing Loading

32.2lbs/ft2 (157.2kg/m2)

Wing Area

426.5ft2 (39.6m2)

Drag Points

4988
Parts
Number of Parts

395

Control Surfaces

4
---