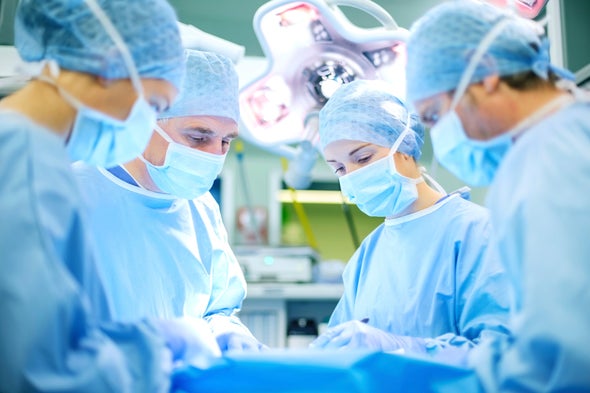 Greece is a country with rich geography and difficult demographics, has a population of 10 million and as a well-known tourist destination welcomes almost 39 million visitors every year. It also has more than 6,000 islands in a vast dispersion that equals roughly the size of France.
During the summer, a large part of the population leaves mainland Greece and heads to the islands, so health benefits could never be linear and there would have to be a huge dispersal of specialized hospitals. For this reason, it has been established a primary transport of patients with airlifts. This mission is undertaken by many aviation means from the Airforce, the Navy, and of course by the National Center of Immediate Assistance (EKAB) with Augusta's A.109. This is a huge and arduous task, as an example we would mention that an EKAB pilot in 2001-03 put in nearly 2000 flight hours of which 800 of them at night with adverse weather conditions.This work has been paid with blood, as there were three fatal accidents of the type at the beginning of the last decade, that led to the deaths of 14 people (patients, crew and doctors).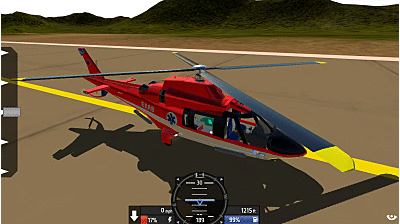 The model is weighed slightly in front of the main rotor to obtain a small torque; the tail rotor is adjusted to hold head to remove the nasty shake after deflection control. An effort was made to attribute the amazing virtues of a helicopter, so it has NO GYRO. Thanks to this it can make "momentum", "tail" and "stall" turns, even the enjoyable "Swings". It takes some time to learn, but with it you can pass through the ICE CRACKS at GLACIAL park, drive ON the bridge like a car and even ride on the FRONT wheel, truly unprecedented things for a plane. Users are recommended to use YAW in combination with roll and VTOL.
AG1 Cabin Lights, AG 2-6 Doors , G-landing gears, VTOL-Collective Pitch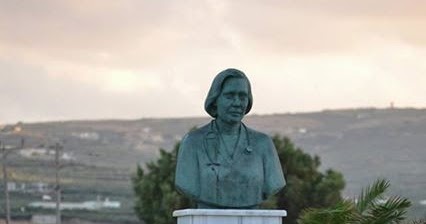 As an epilogue, I dedicate this construction to the brave people -pilots and doctors- who make us all feel safer by risking their lives.
Special thanks to Dimkal for his feedback.
Specifications
General Characteristics
This plane has been featured

Created On

Windows

Wingspan

37.1ft (11.3m)

Length

43.7ft (13.3m)

Height

11.5ft (3.5m)

Empty Weight

3,900lbs (1,769kg)

Loaded Weight

4,023lbs (1,825kg)
Performance
Power/Weight Ratio

29.65

Wing Loading

64.3lbs/ft2 (314.0kg/m2)

Wing Area

62.6ft2 (5.8m2)

Drag Points

494
Parts
Number of Parts

617

Control Surfaces

0
---