---
Panhard EBR 75 now is coming!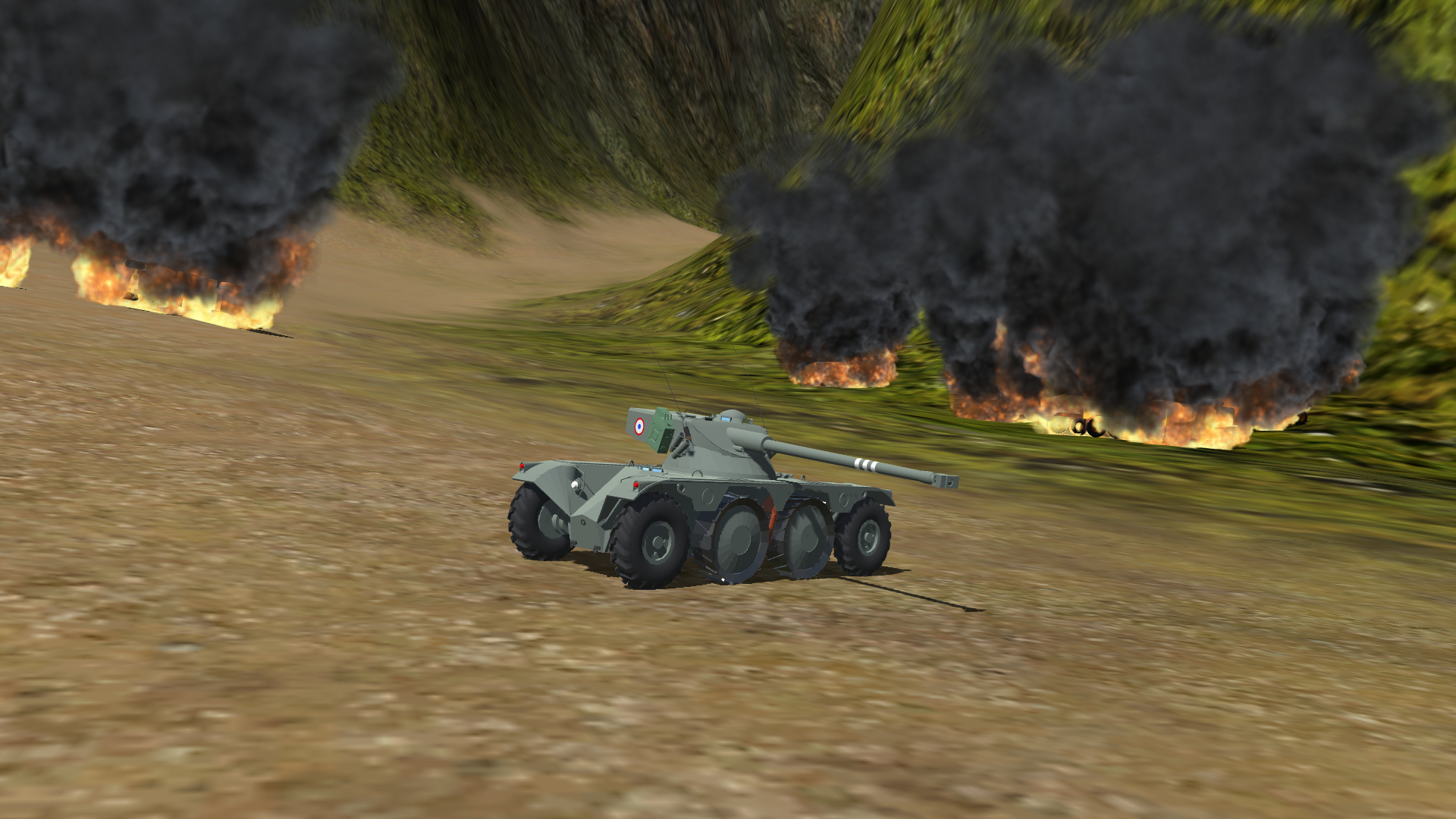 You can download it without any mod !
---
fire control system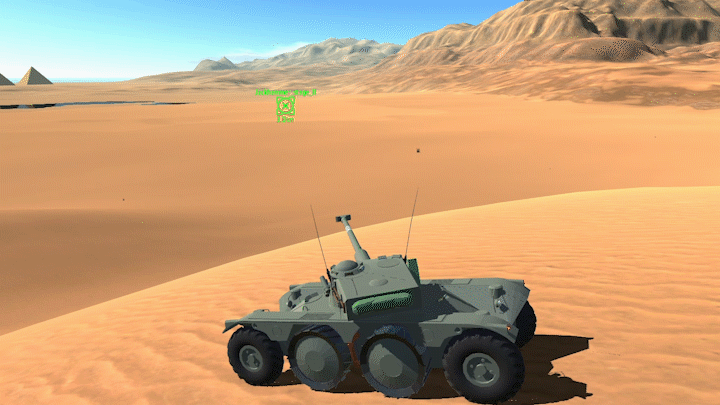 ---
Instruction
AG1: activate auto aim function. (target distance should less than 5km)
Pitch and Roll control move.
Yaw and VTOL control turret move.
LandingGear: exchange moving mode.
---
History
Panhard EBR wheeled reconnaissance vehicle was designed by Panhard at the request of the French Army in early 1946 and put into operation in early 1950. In addition to the four prototypes, a total of 1,174 EBR reconnaissance vehicles and 28 EBR-ETT armoured personnel carriers were produced. Since 1979, the vehicle has been replaced in France by the AMX-10RC (6×6) armoured reconnaissance vehicle and has now been retired from the French Army.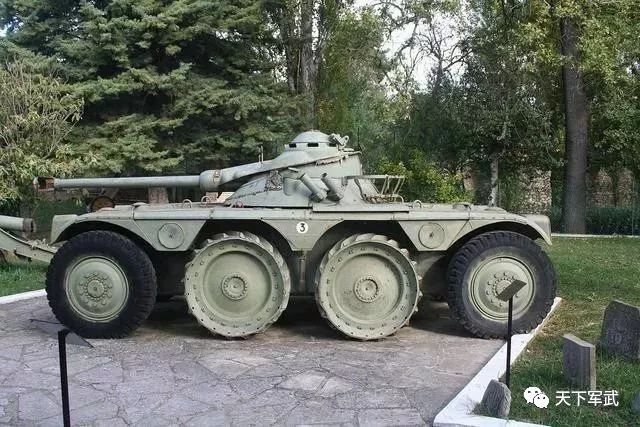 Overall layout
The Panhard EBR wheel reconnaissance vehicle is welded steel, with the pilot in front, the battle module in the center, the co-pilot and radio operator at the rear and the engine arranged under the battle module.
Both front and rear drivers have a full set of driving control mechanisms, the vehicle forward and backward travel speed is the same. There is 1 on the top left hood and 2 periscopes on the right pod.
Weapon systems
The center of the car is equipped with fl-11 active turrets, the length of the car is on the left, there is a periscope, the gun is on the right side, there is a telescope and 3 periscopes.
dynamical system
The car is driven by 8×8, with the middle two axes on or off the ground depending on the road conditions. Bulletproof tires are used on the front and rear wheels.
Variant vehicles have EBR-ETT armoured personnel carriers, but only 28 have been produced for supply to Portugal.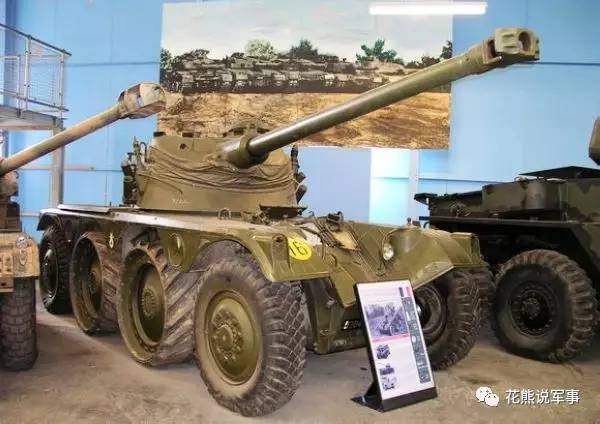 ---
Gallery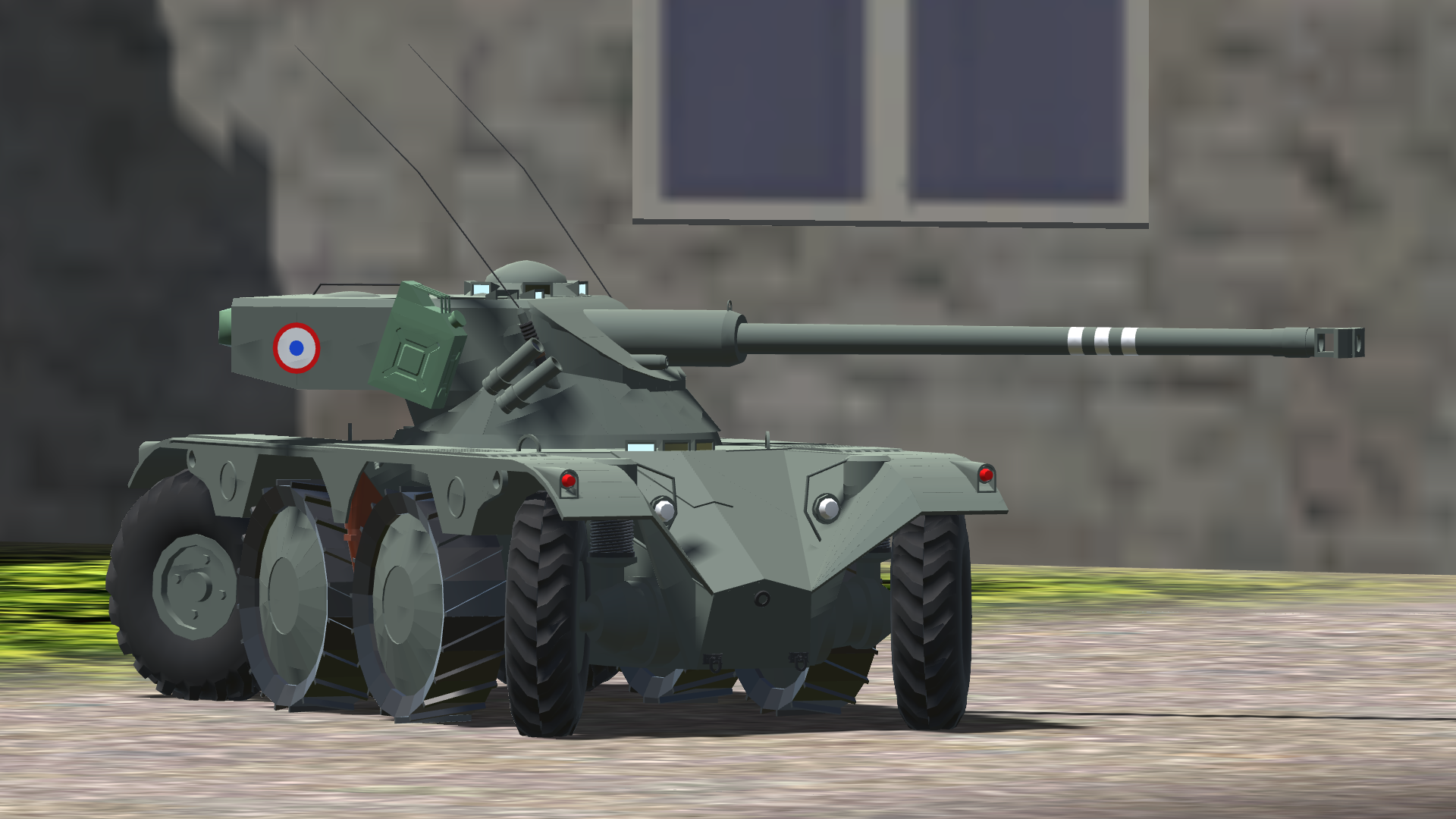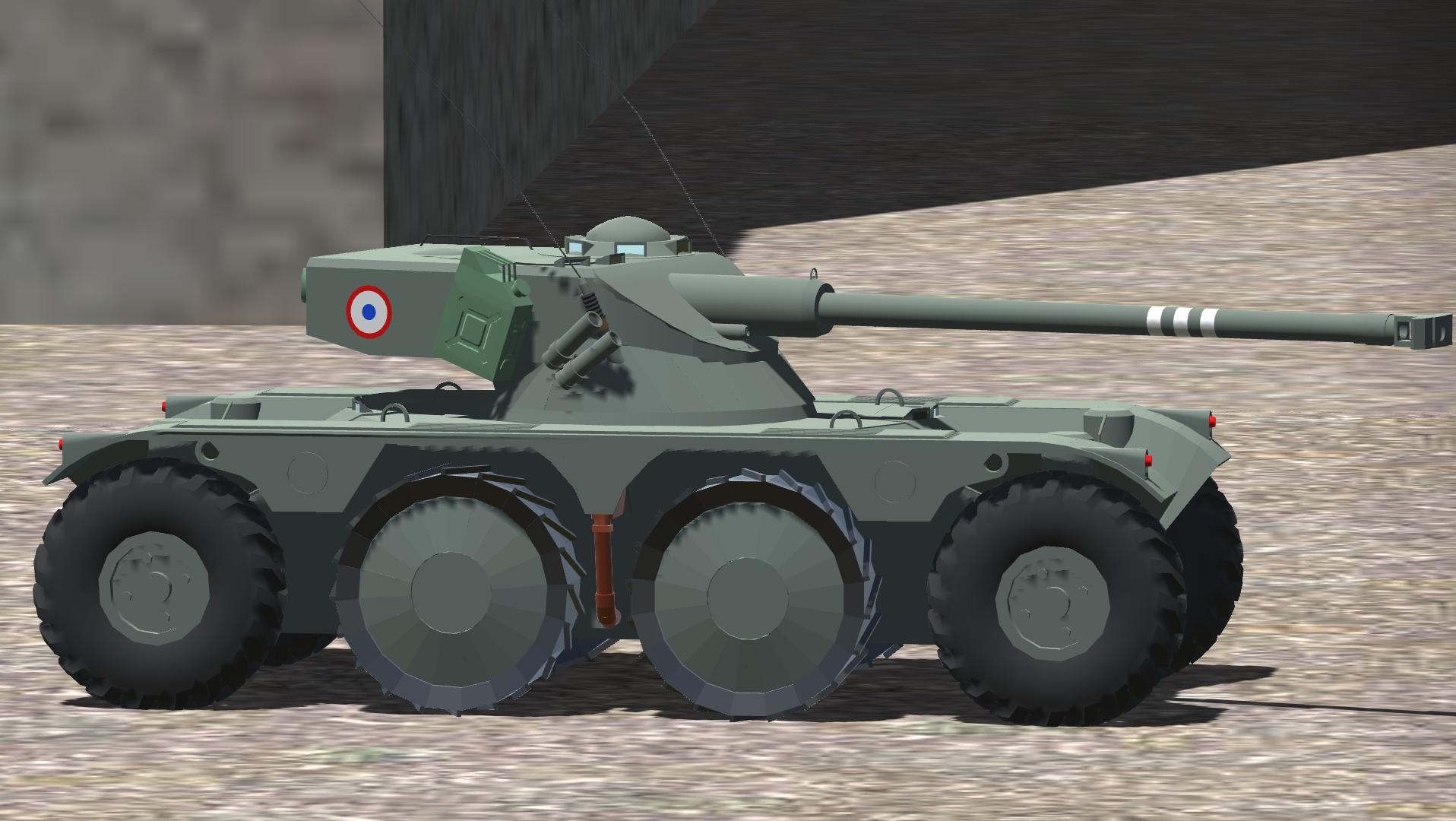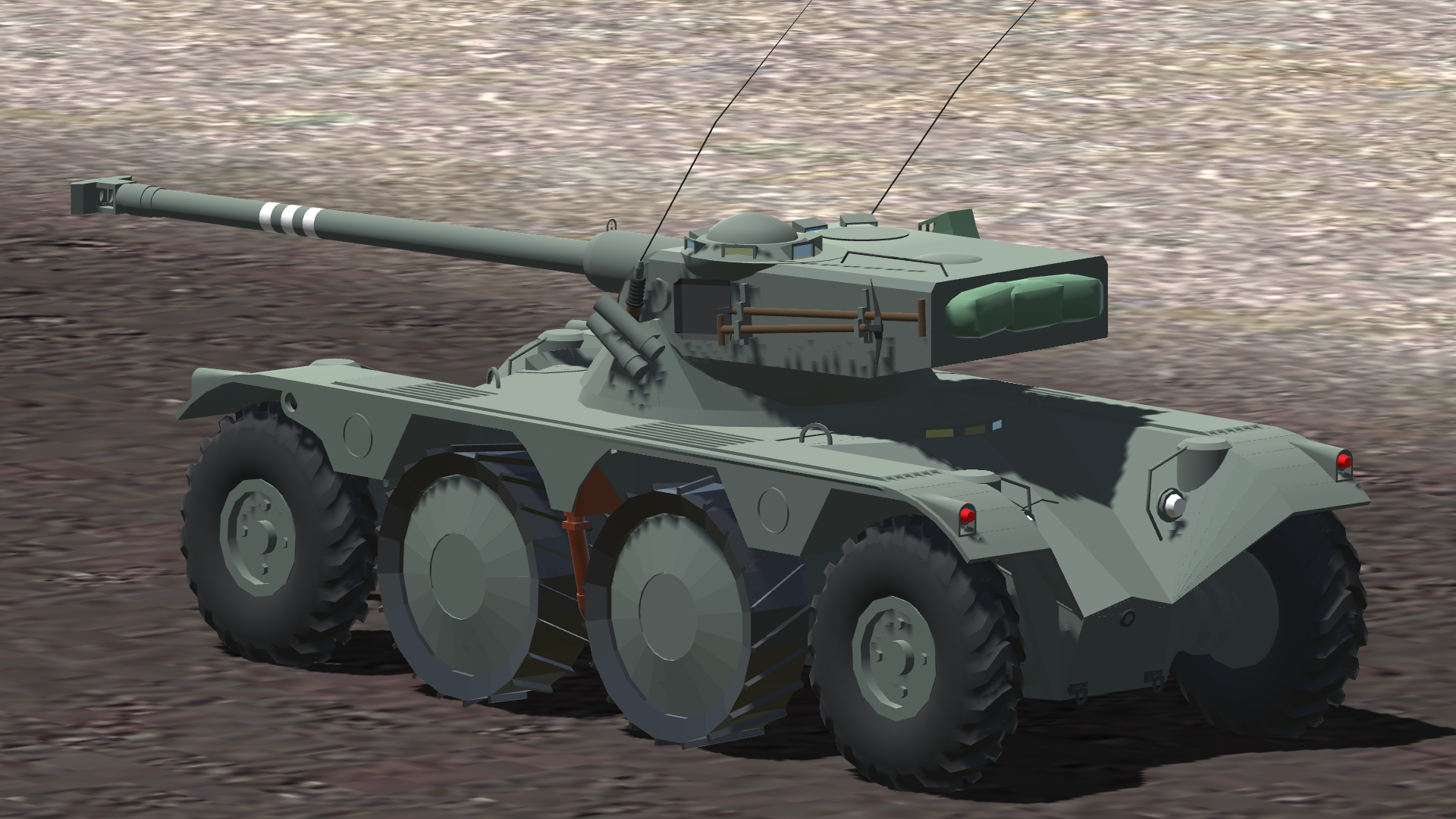 ---
External Links
Click here to download EBR 105 with 3D style.
Specifications
General Characteristics
Predecessor

EBR Chassis

Successors

1 airplane(s)

+7 bonus

Created On

Windows

Wingspan

7.6ft (2.3m)

Length

22.0ft (6.7m)

Height

10.8ft (3.3m)

Empty Weight

34,022lbs (15,432kg)

Loaded Weight

39,473lbs (17,904kg)
Performance
Power/Weight Ratio

2.732

Wing Loading

N/A

Wing Area

0.0ft2 (0.0m2)

Drag Points

4978
Parts
Number of Parts

901

Control Surfaces

0

Performance Cost

2,908
---