THE LESS PART VERSION HERE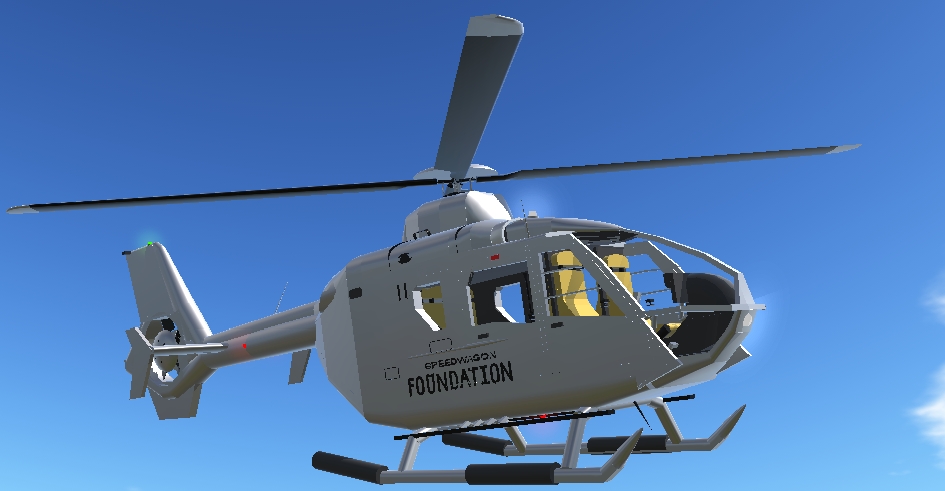 DESCIPTION
The Eurocopter EC135 (now Airbus Helicopters H135) is a twin-engine civil light utility helicopter produced by Airbus Helicopters (formerly known as Eurocopter). It is capable of flight under instrument flight rules (IFR) and is outfitted with a digital automatic flight control system (AFCS). First flying on 15 February 1994, it entered service in 1996 and 1,300 have been delivered up to January 2018 to 300 operators in 60 countries, accumulating over 4.5 million flight hours. It is mainly used for helicopter emergency medical services then for corporate transport, law enforcement, offshore wind and military flight training. Half of them are in Europe and a quarter in North America. The Eurocopter EC635 is a military variant.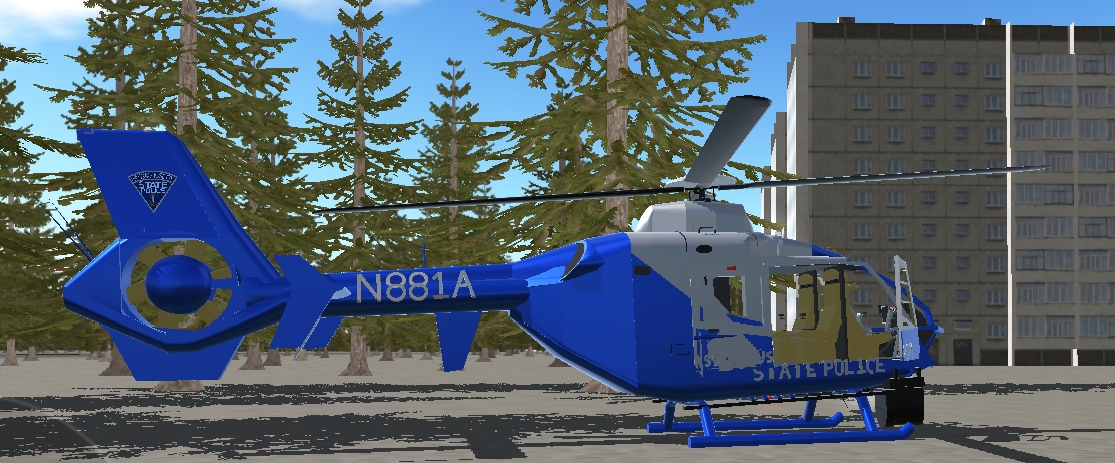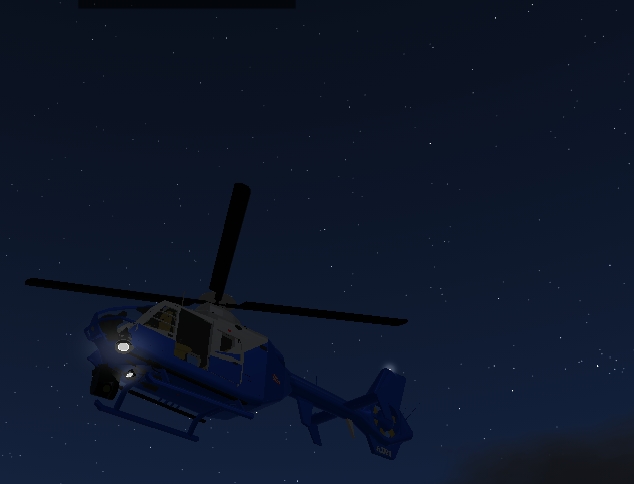 Development
The EC135 started development prior to the formation of Eurocopter under Messerschmitt-Bölkow-Blohm (MBB) under the designation Bo 108 in the 1970s. MBB developed it in partnership with Aérospatiale, the Bo 108 was initially intended to be a technology demonstrator, combining attributes of the successful MBB Bo 105 with new advances and an aerodynamically streamlined design.[2][3] Technologies included on the Bo 108 included the first full-authority digital engine controls (FADEC) on a helicopter, a hingeless main rotor, and the adoption of a new transmission.[2] The first prototype made its first flight on 17 October 1988, powered by two Allison 250-C20R/1 engines. A second Bo 108 followed on 5 June 1991, this time with two Turbomeca TM319-1B Arrius engines; unlike later production aircraft, both technology demonstrators flew with conventional tail rotors.[3]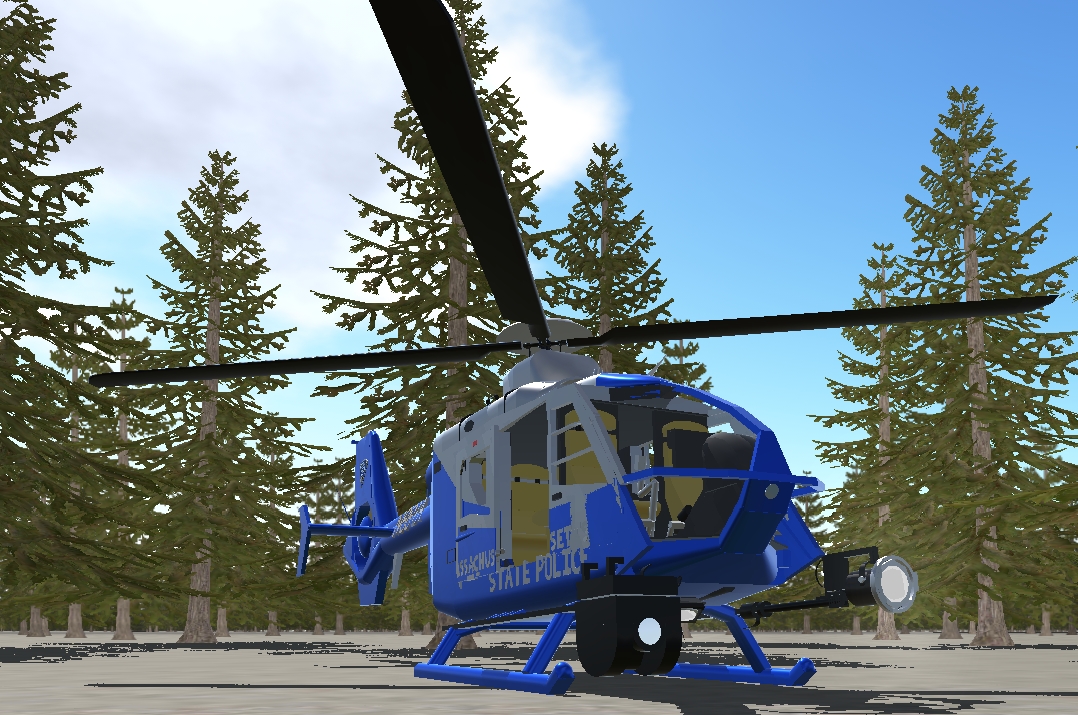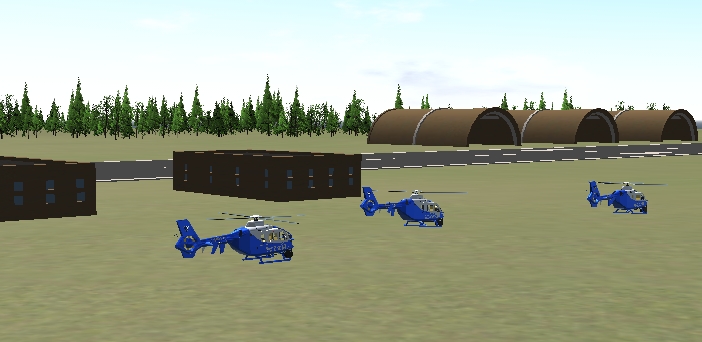 CONTROLS:
NORMAL HELICOPTER CONTROLS

Collective Pitch = Throttle
AG1 = Spotlight on.        (VTOL/TRIM)
AG2 = Camera Controls (VTOL/TRIM)
AG3 = Lights
AG4 = Stabilize (slightly works)
AG5 = None
AG6 = None
AG7 = Open doors
AG8 = Open Sliding door
LandingGear = Engine off

KNOW ISSUES
When you stabilize she tends to go right. So I recommend you tilt a bit to the left

It's a bit accurate but I tried my best
NOTE
Sooo... This is my first helicopter project, I have a hard time making this, im also tired cuz' I spend my whole time making this (With breaks). Anyways I think thats all
WWRRRYYYYYYYYYYYYYYYYYYYYYYYYYYY!!!
Specifications
General Characteristics
Created On

Android

Wingspan

37.1ft (11.3m)

Length

46.6ft (14.2m)

Height

15.3ft (4.7m)

Empty Weight

-169,077lbs (-76,692kg)

Loaded Weight

8,180lbs (3,710kg)
Performance
Power/Weight Ratio

4.945

Wing Loading

89.4lbs/ft2 (436.5kg/m2)

Wing Area

91.5ft2 (8.5m2)

Drag Points

6248
Parts
Number of Parts

703

Control Surfaces

0
---