Beautiful, isn't it? What a piece of art.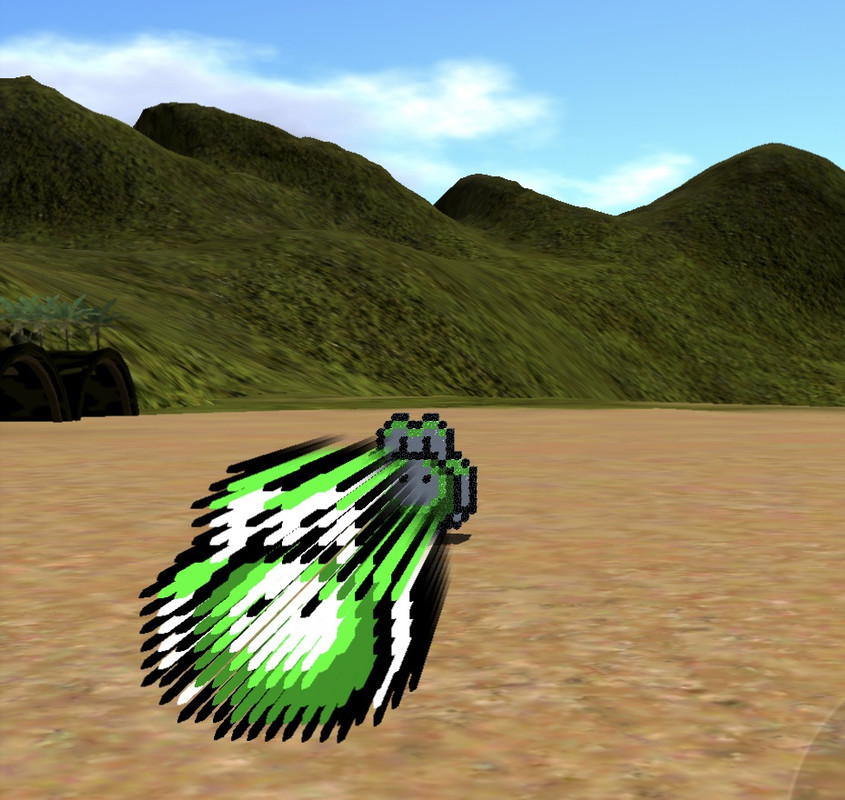 Coming in at 198 miniguns (reduced to 3 shots/second), plus the cockpit, Android users might not be able to run it (iOS devices are a bit stronger, but we can't download mods. Mine can run about 2000 parts with high quality settings, no lag, about as much as a weaker-end pc).
Ever wanted to shoot out yoshi's with deadly power? Probably not, but this thing let's you do it anyway.
Controls:
Literally just the fire guns button.
How did I do it?
Good question. It wasn't too hard, actually. I got some yoshi pixel art, then I just took some miniguns, modified the fire rate, and made 4 subassemblies, each with a different tracerColor xml value (uses hex color codes). After that, I put the right color miniguns in the right spots, using the pixel art as reference, and done. Simple. You'd should try and make your own minigun pixel art!
Can you use it on your own creations?
Sure. Just give credit and a link to this. I'd recommend putting it on a small rotator and a hinge rotator or something.
Specifications
General Characteristics
Created On

iOS

Wingspan

13.0ft (4.0m)

Length

3.9ft (1.2m)

Height

13.0ft (4.0m)

Empty Weight

26,741lbs (12,129kg)

Loaded Weight

26,741lbs (12,129kg)
Performance
Wing Loading

439,839.3lbs/ft2 (2,147,483.6kg/m2)

Wing Area

0.0ft2 (0.0m2)

Drag Points

31
Parts
Number of Parts

199

Control Surfaces

0

Performance Cost

1,232
---