Yes, you are not hallucinating, this is an AI aircraft with 7 wings!
Recently @ZerkkTheSimper reported to me that one of their completely AI-incompatible aircraft was simply AI-approved and was being dropped from the skies frequently.
This surprised me, so I investigated further and reviewed the AI's behavior with this new update to SimplePlanes, and discovered that the AI now tolerates a greater number of wings, from 6 wings it now accepts 7 wings!
Perhaps this is a very insignificant change for many, but for me, this is extraordinary. Now I no longer need to create artificial wings that previously consumed 10% of the total parts of AI aircraft. With this new limit I can save a lot more parts and dedicate myself even more to the details of my AI aircraft.
Yes I will update my AI aircraft creation tutorial to keep new creators updated ;)
---
Special thanks to @ZerkkTheSimper It was thanks to him that I took the initiative to research and discover the new limit of AI on wings. Enjoy and check out his creations, They are equally incredible in detail and Mobile friendly
---
---
This aircraft follows all the basic AI requirements. It is specially designed for Artificial Intelligence [AI] to simulate air traffic, it is able to land and take off with extreme precision at the main airports in the game, it is also a playable aircraft, you can enjoy air collisions, target shooting or just enjoy of a more realistic air traffic.
How to make it operational:
Step 1: Download and save this aircraft to your collection
Step 2: Activate in-game AI air traffic in sandbox mode and wait patiently on the ground until the aircraft is spawned
If the aircraft is not spawning, remove decorative details such as lights, letters and numbers on the fuselage, then repeat the process again until the aircraft is spawned in your skies.
---
About the Aircraft: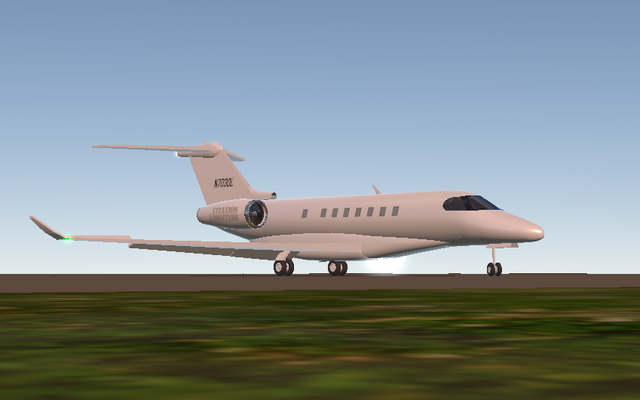 The Cessna Citation Longitude is a business jet produced by Cessna, part of the Cessna Citation family. Announced at the May 2012 EBACE, the Model 700 made its first flight on October 8, 2016, with certification obtained in September 2019. The aluminum airframe has the fuselage cross-section of the Citation Latitude, stretched by a seat row. Powered by Honeywell HTF7000 turbofans, it has a new ~28° swept wing and a T-tail for a 3,500 nmi (6,500 km) range.
Announced at the May 2012 EBACE and scheduled for introduction in 2017. The first flight-test aircraft completed its first flight on October 8, 2016. The second flew in November, and in March 2017 the third, used to develop avionics and systems and to collect flight simulator data before two others will join the test program. The two aircraft completed 125 flights for more than 250 hours as production of the aircraft commenced at Textron Aviation's Wichita, Kansas facility.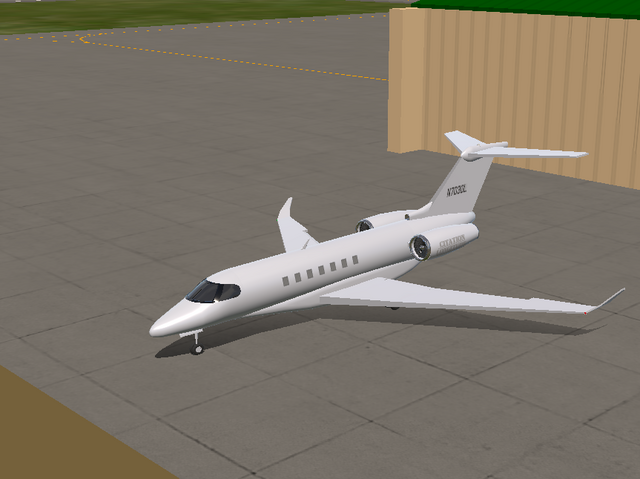 Less than eight months after the first flight and after more than 200 missions for nearly 400 hours, on track for certification later in 2017, the fourth prototype joined the flight-test program on May 6, fully outfitted for interior, environmental control system, pressurization and cabin technologies evaluation. The first production unit was rolled out on June 13, 2017, as the four test aircraft have flown 550 hours and a fifth aircraft will join in summer 2017. In October 2017, test aircraft have completed more than 1,200 flight hours over 600 flights, for a certification expected by the end of 2017 or in early 2018.
In February 2018, as the five aircraft accumulated over 1,000 flights and 2,000 hours, US approval and customer deliveries of the US$27 million jet were expected before the end of the second quarter before European validation six months later. After 3,000 hours on five aircraft, flight testing will conclude by early June 2018, and 200,000 pages of documentation will be completed after a month.
 As testing has doubled for certification, expanding related documentation, it is expected in the third quarter of 2018 with deliveries from late in this quarter or early in the fourth, less than a year after originally planned. It received a partial exemption for fuel tank flammability requirements applicable through January 2020 to keep its third-quarter approval goal, but a compliance plan had to be submitted by October 1, 2018.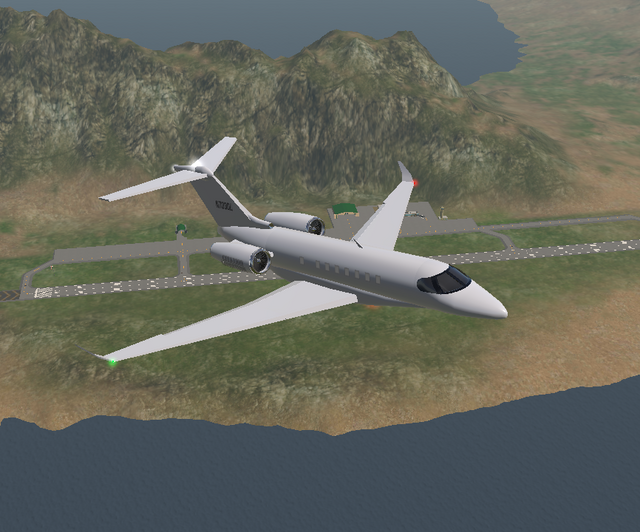 On October 15, 2018, fractional operator NetJets announced the purchase of up to 175 Longitudes, sold for $26 million each, along 150 Citation Hemispheres, priced at $35 million. After 4,050 hours in 1,650 test flights, the Longitude received a provisional FAA type certification on December 20, allowing deliveries in early 2019. The fuel tank flammability requirements were addressed on December 5, with airplanes to be delivered having the definitive installation but limiting it for high elevation airport or RVSM operations, and restricting maintenance. The provisional type certification allowed to begin customer training flights and Textron expects certification in February 2019, while deliveries to NetJets should begin in the third quarter.
On September 21, 2019, the FAA granted its Type Certification. It came after 6,000 flight hours, 11,000 test points and a 31,000 nmi (57,000 km) world tour. The first was shipped in early October. On December 31, 2019, NetJets took delivery of its first Longitude from its order for 150, expecting to enter service early in the first quarter of 2020.
Textron Aviation announced EASA certification of the Citation Longitude on July 13, 2021.
In 2023, its equipped price was $29.995M.
The 100th Longitude was delivered in May 2023.
---
Images: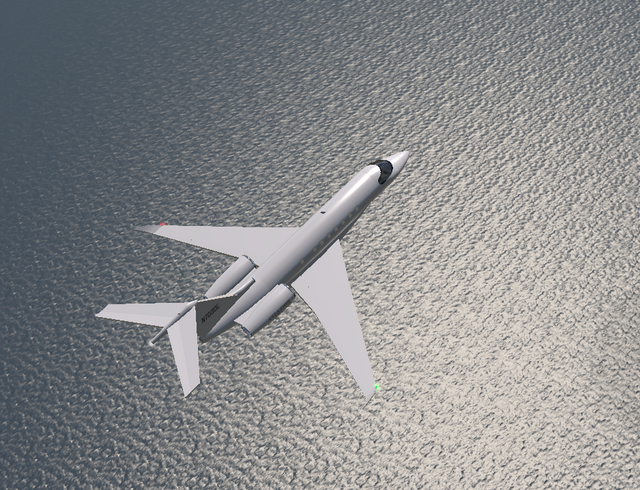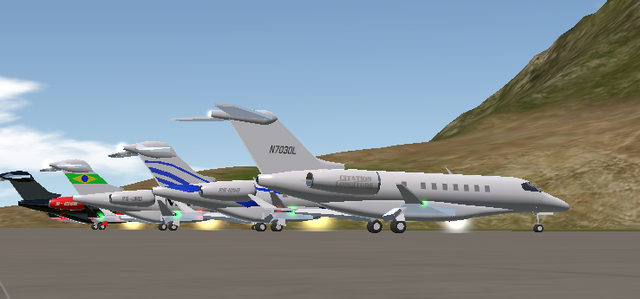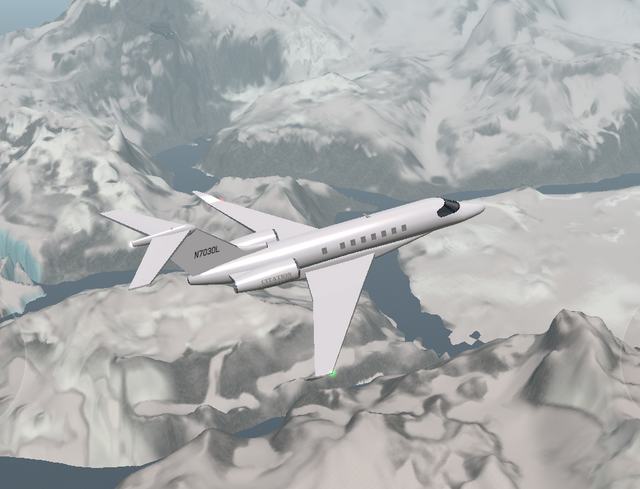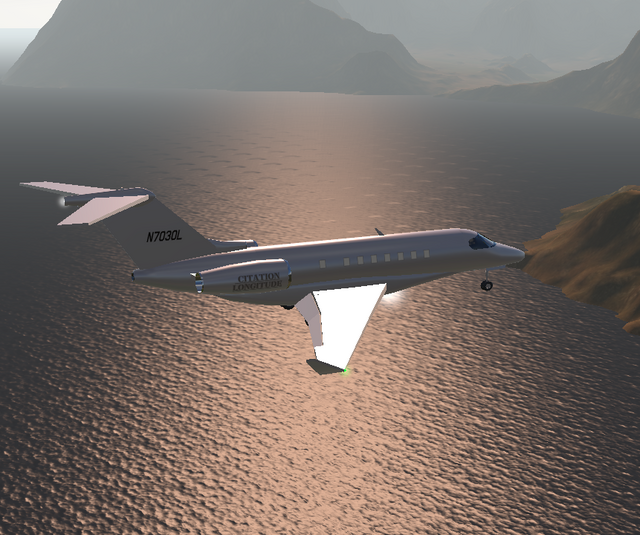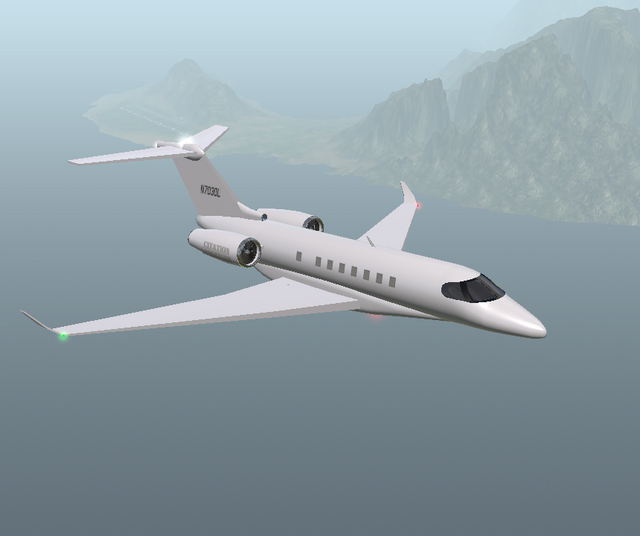 Actual Sample: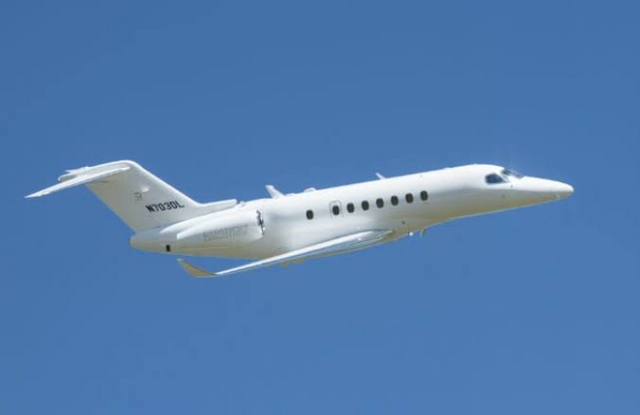 Image Credit: FlightGlobal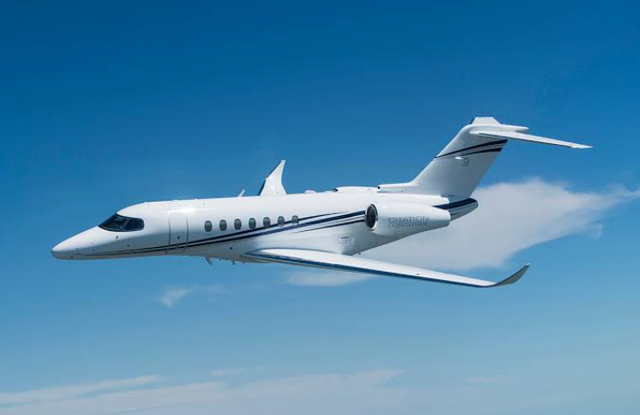 Image Credit: AEROIN
---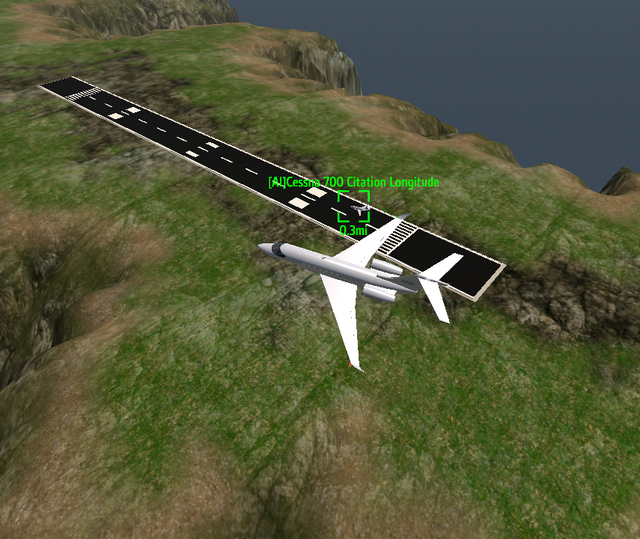 Yes, for the first time in the history of this game an AI managed to land safely at the secondary airport in northern Wright
---
Controls: Standard
Thank you for your attention, Good flight!
Specifications
General Characteristics
Predecessor

Cessna 680 Citation Sovereign

Successors

2 airplane(s)

+161 bonus

Created On

Android

Wingspan

97.7ft (29.8m)

Length

103.7ft (31.6m)

Height

29.0ft (8.8m)

Empty Weight

21,094lbs (9,568kg)

Loaded Weight

33,349lbs (15,126kg)
Performance
Power/Weight Ratio

4.043

Wing Loading

23.2lbs/ft2 (113.5kg/m2)

Wing Area

1,434.5ft2 (133.3m2)

Drag Points

9205
Parts
Number of Parts

89

Control Surfaces

9

Performance Cost

509
---