Well, mobile-ish, at least. :)

The main purpose of this build was to build a plane that I could could use casually in Multiplayer (because if I went in MP with any of my other builds I'd be sent to jail for arson) and to build an AN-2 with better wings and a vastly improved flight model.
I was aiming for about 500 parts. I went over, but tbh this is still rather stripped down and lacks a complex livery.
---
Controls:
VTOL: flaps
Trim: trim
Activate1: landing lights
Activate8: engine and regular lights
---
Flight:
Takeoff:
Set flaps to half, and you can either just pull all the way back on the stick until you takeoff (About 40 mph), or you can leave it a little longer and take off at about 50 mph. Remember to use rudder, this plane has prop wash simulation. Best climb is at 75 mph.
Cruise:
This plane does nothing fast. Not only is it very slow, but it's also very lumbering. I'm really proud of the flight model! It really gets the soul of the AN-2. :)
Cruise is at 80% throttle.
Landing
Approach at about 60 mph, full flaps. Wheel landing is about 50 mph, 3 point is about 40.
---
Screenshots: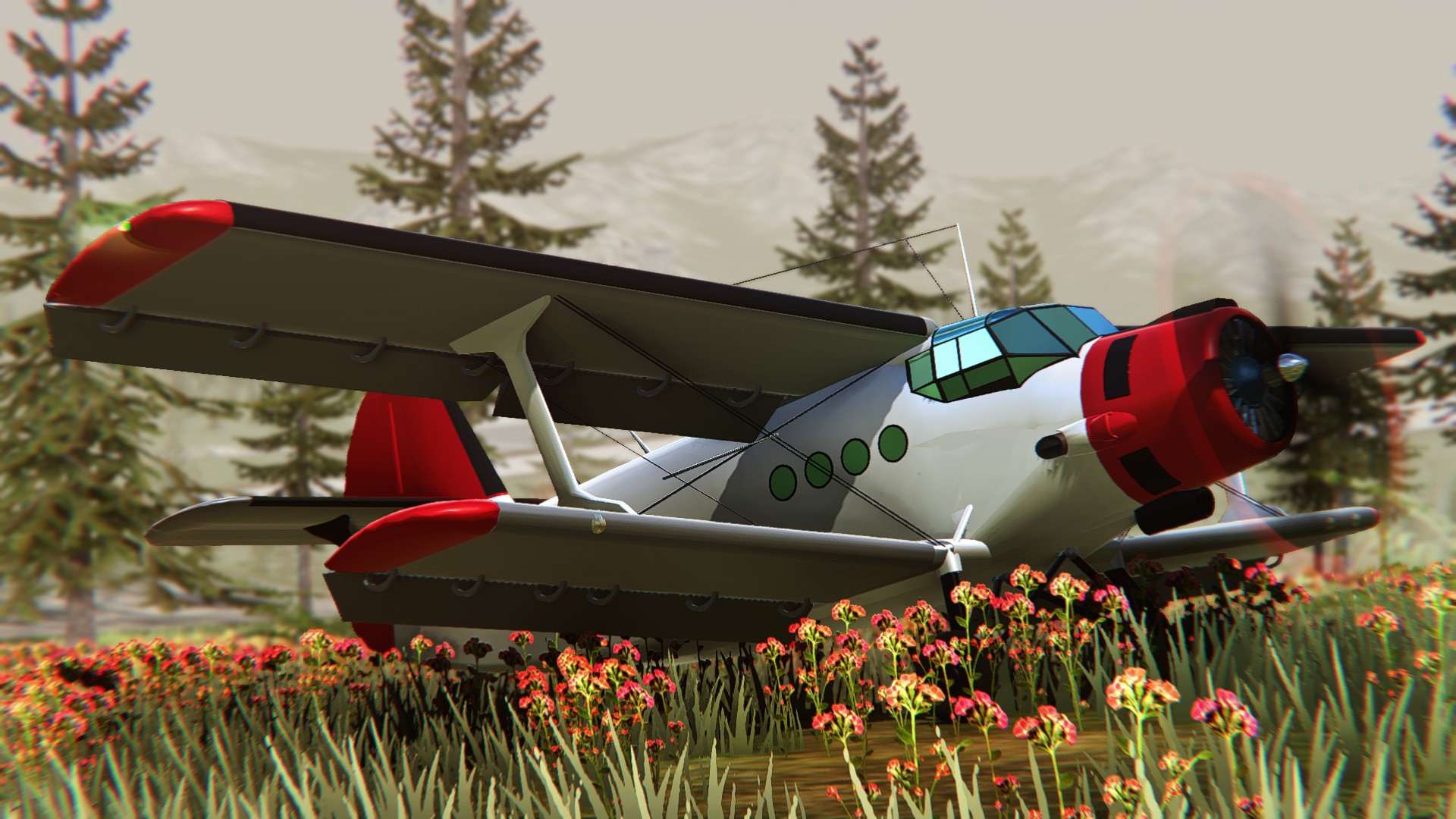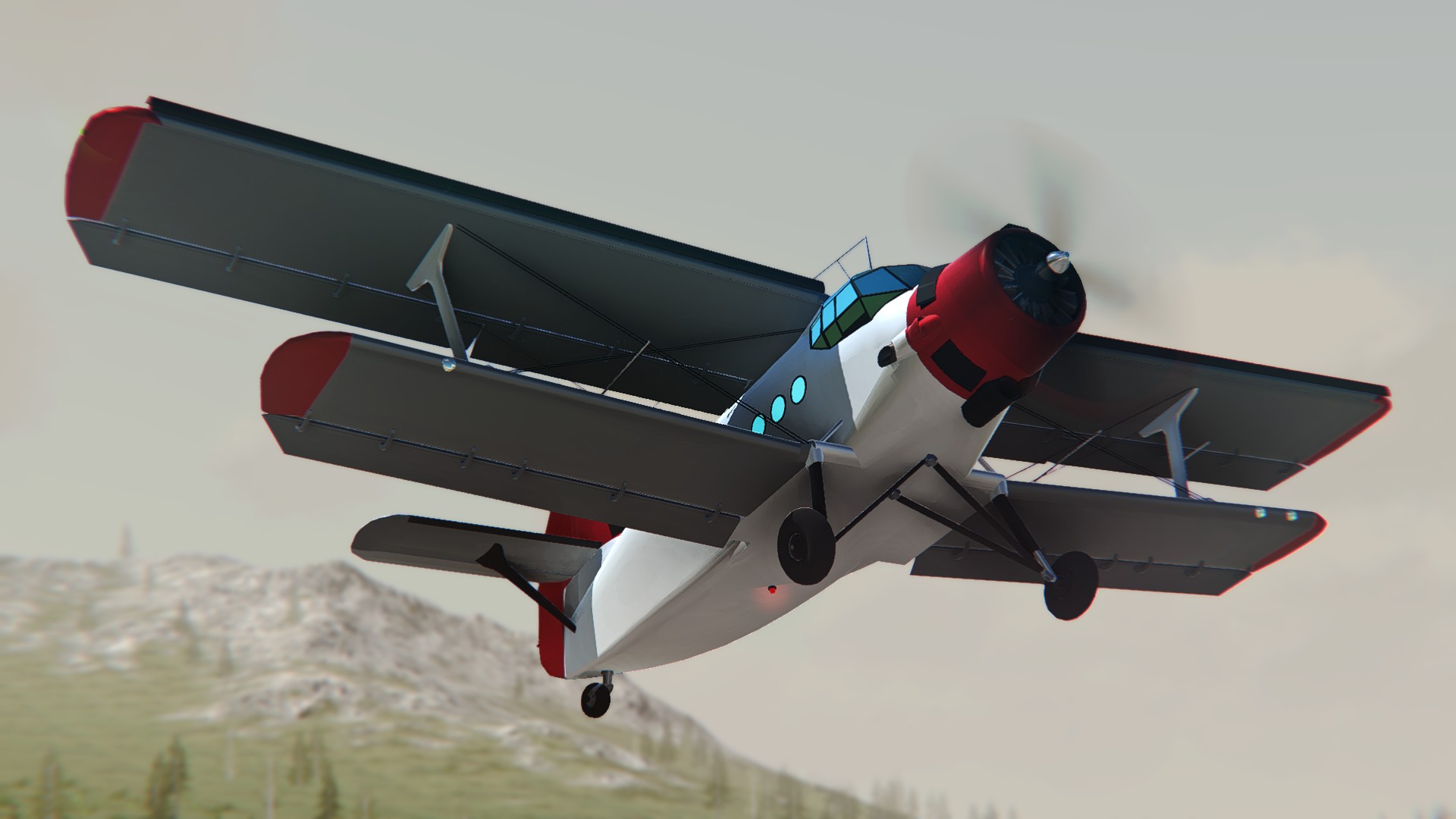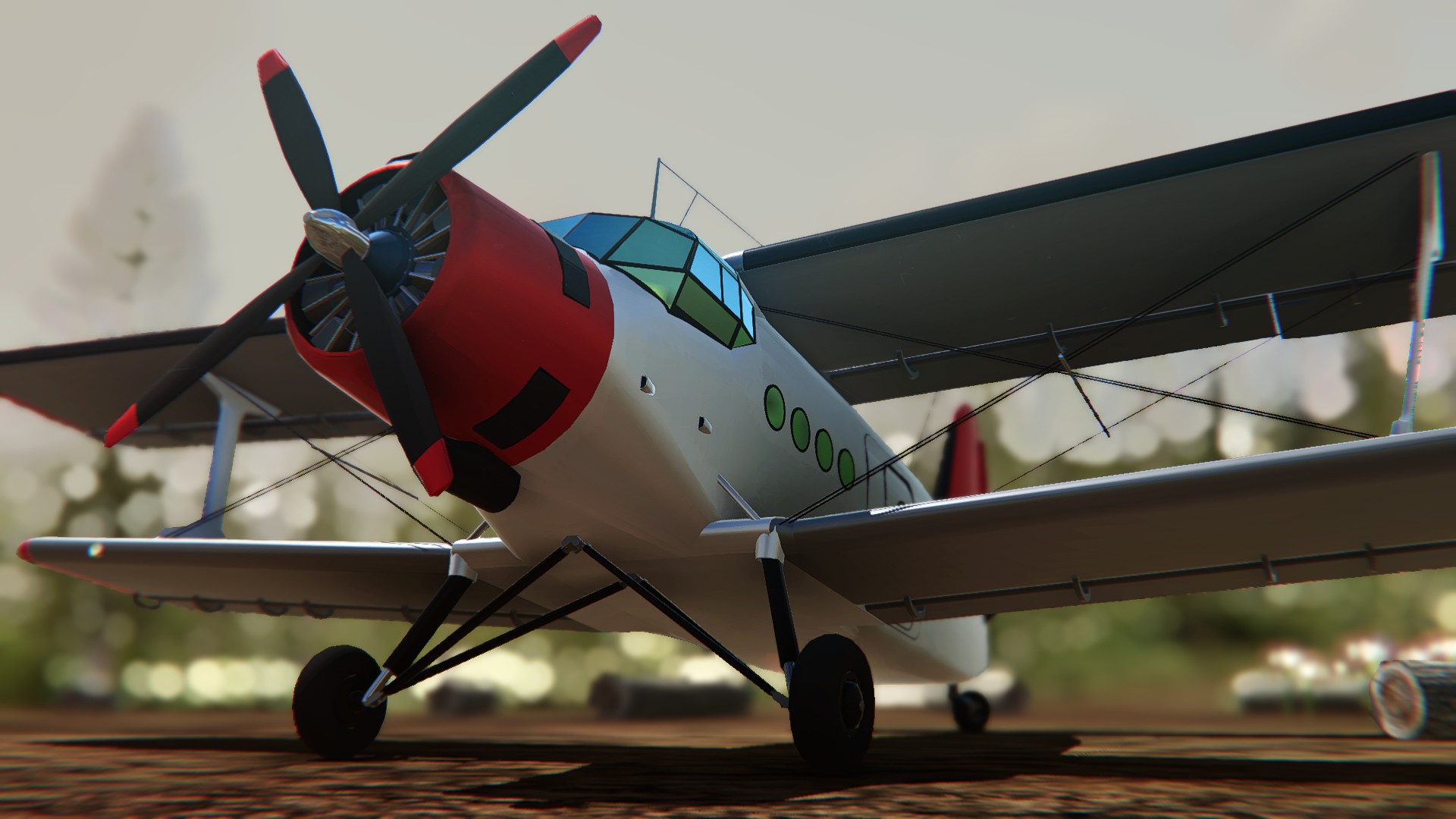 ---
Enjoy!
Oh,credit to Kenneth for the reshade settings in the screenshots!
Specifications
General Characteristics
Successors

1 airplane(s)

+28 bonus

Created On

Windows

Wingspan

59.7ft (18.2m)

Length

41.8ft (12.7m)

Height

19.9ft (6.1m)

Empty Weight

7,416lbs (3,364kg)

Loaded Weight

9,543lbs (4,328kg)
Performance
Power/Weight Ratio

3.532

Horse Power/Weight Ratio

0.104

Wing Loading

9.0lbs/ft2 (43.9kg/m2)

Wing Area

1,061.6ft2 (98.6m2)

Drag Points

4098
Parts
Number of Parts

580

Control Surfaces

9
---