So hello guys
So lets come to the Craft
Wiki says
The Boeing 727 is an American narrow-body airliner produced by Boeing Commercial Airplanes. After the heavy 707 quad-jet was introduced in 1958, Boeing addressed the demand for shorter flight lengths from smaller airports. On December 5, 1960, the 727 was launched with 40 orders each from United Airlines and Eastern Air Lines. The first 727-100 rolled out November 27, 1962, first flew on February 9, 1963, and entered service with Eastern on February 1, 1964.
Boeing 727A stretched 727-200 of IberiaRoleNarrow-body jet airlinerNational originUnited StatesManufacturerBoeing Commercial AirplanesFirst flightFebruary 9, 1963[1]IntroductionFebruary 1, 1964, with Eastern Air LinesStatusIn limited service for freighter and executive use[a]Primary usersLíneas Aéreas Suramericanas
Kalitta Charters
Total Linhas AereasProduced1962–1984Number built1,832
Boeing's only trijet is powered by Pratt & Whitney JT8D low-bypass turbofans below a T-tail, one on each side of the rear fuselage and a center one fed through an S-duct. It shares its six-abreast upper fuselage cross-section and cockpit with the 707. The 133 ft (40.5 m) long 727-100 typically carries 106 passengers in two classes over 2,250 nmi (4,170 km), or 129 in a single class. Launched in 1965, the stretched 727-200 flew in July 1967 and entered service with Northeast Airlines that December. The 20 ft (6.1 m) longer variant typically carries 134 passengers in two classes over 2,550 nmi (4,720 km), or 155 in a single class. Besides the airliner accommodation, a freighter and a Quick Change convertible version were offered.
Real life image
Here are some detailed pictures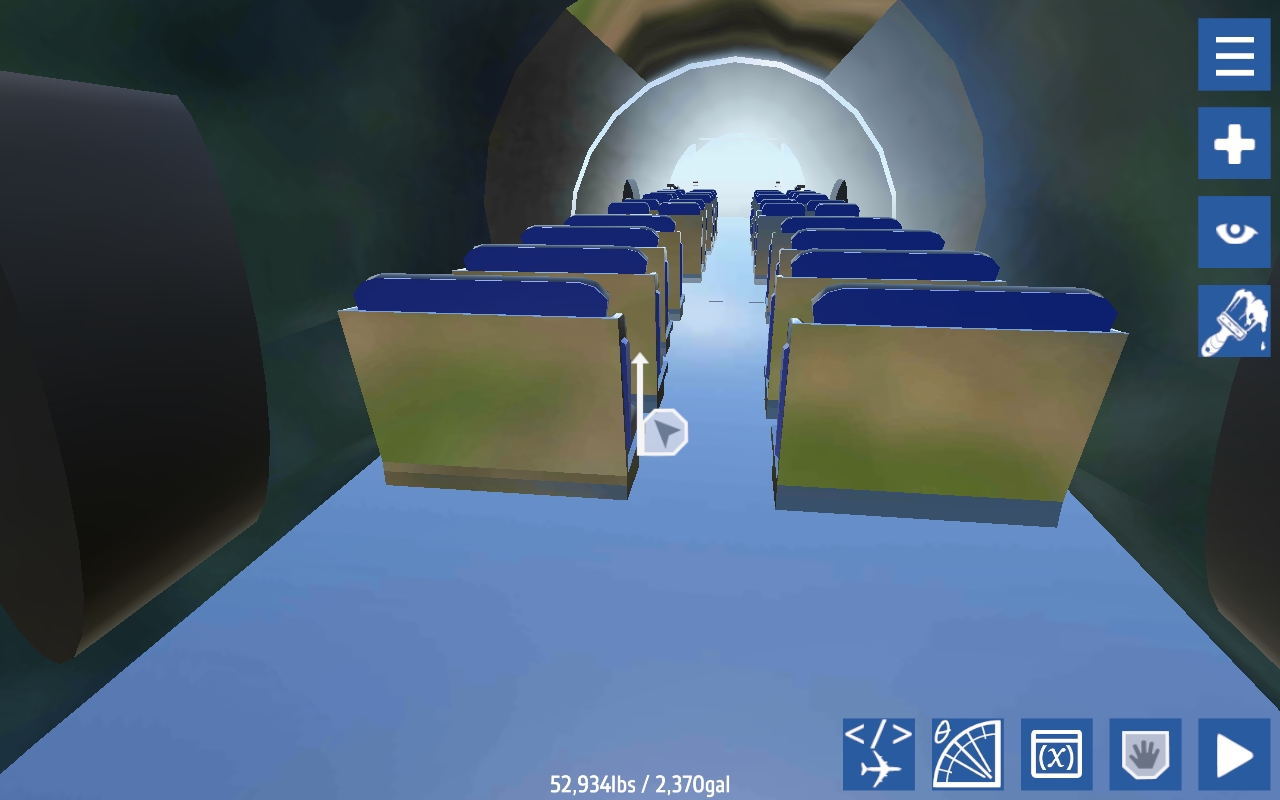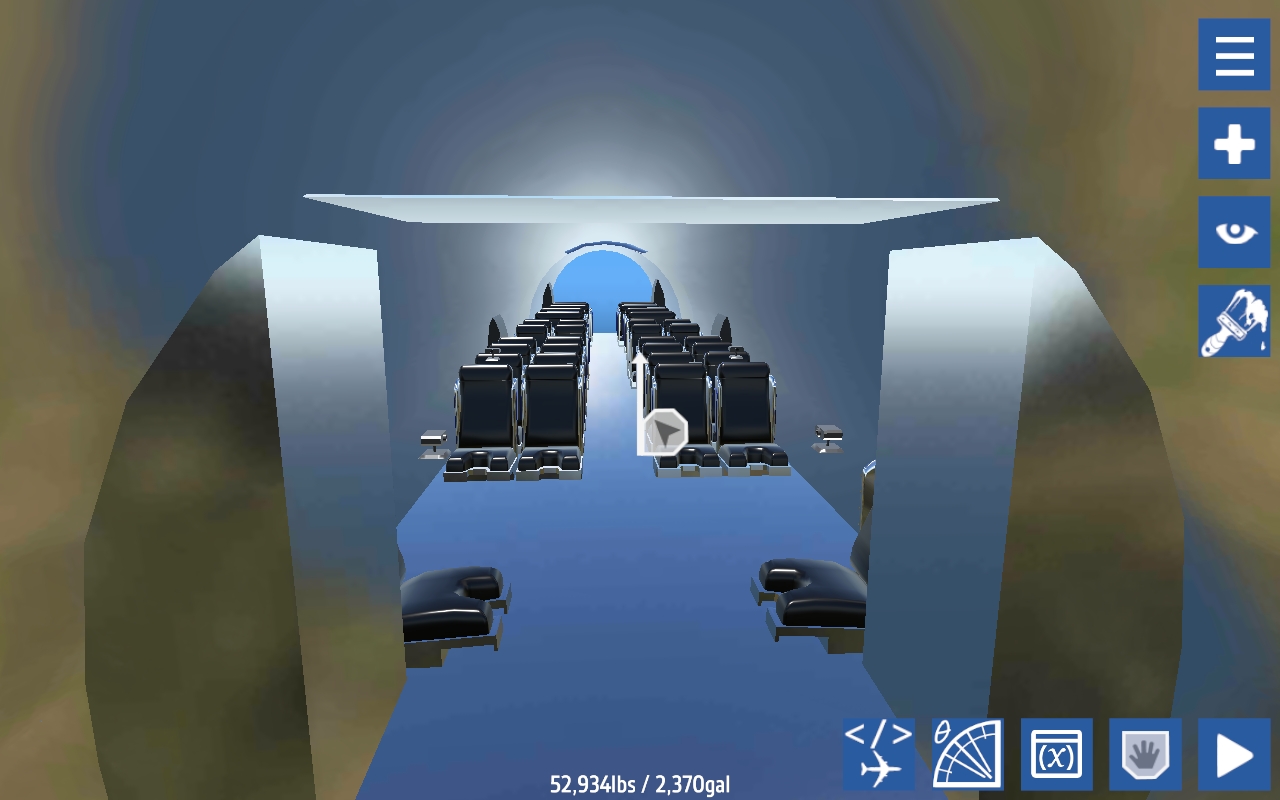 Interiors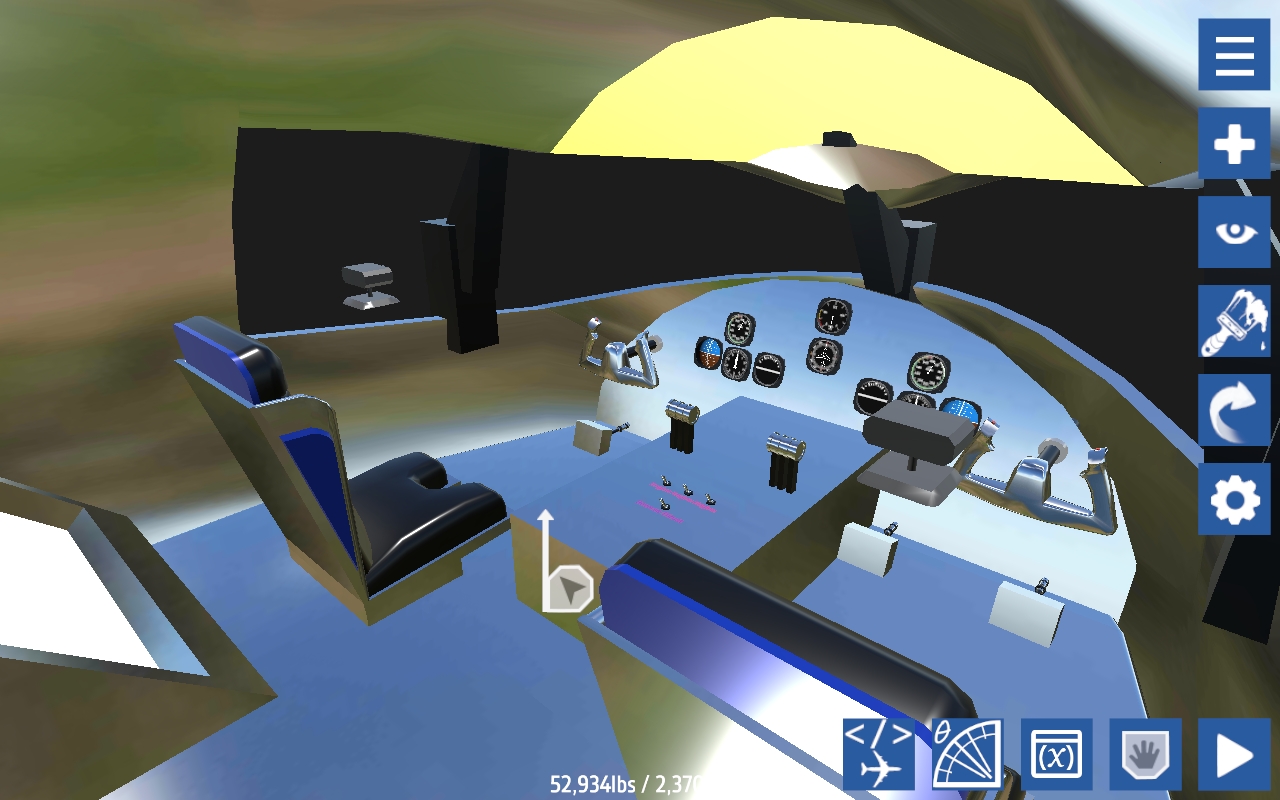 Cockpit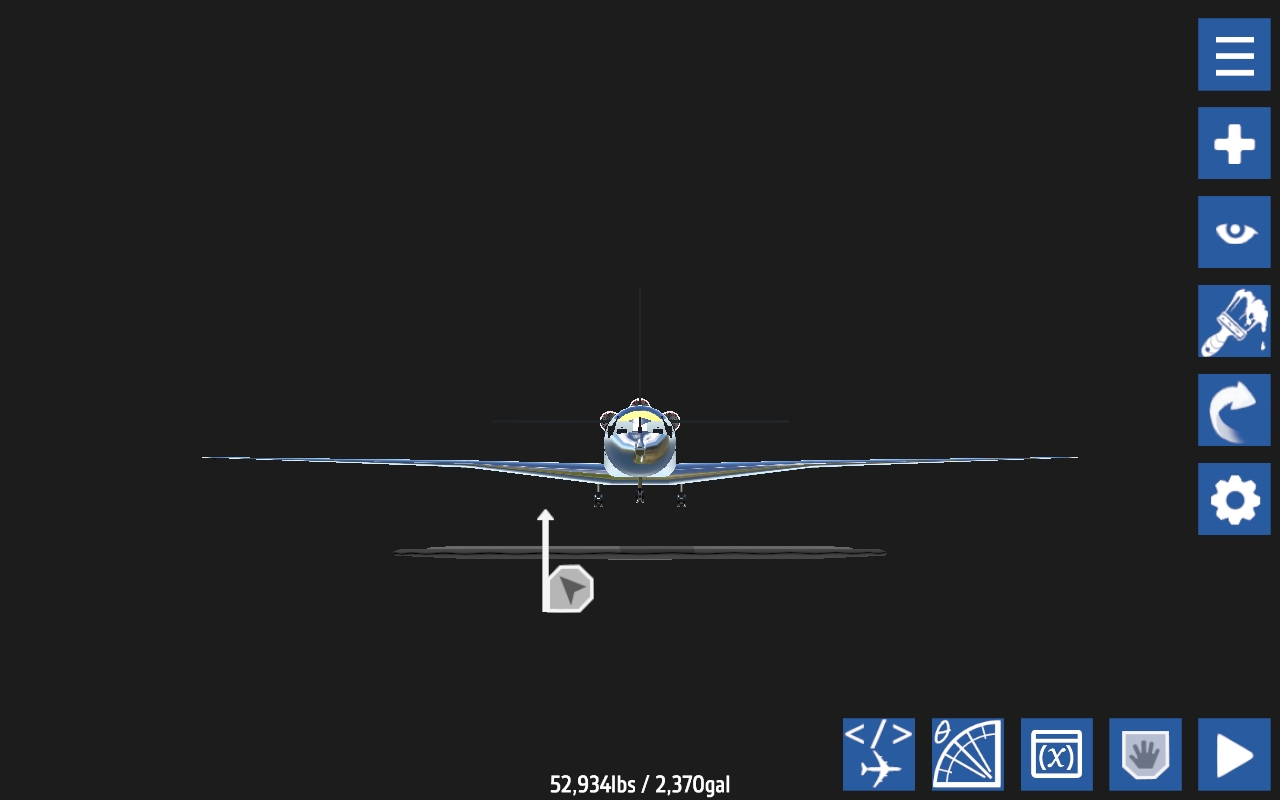 WIngs from front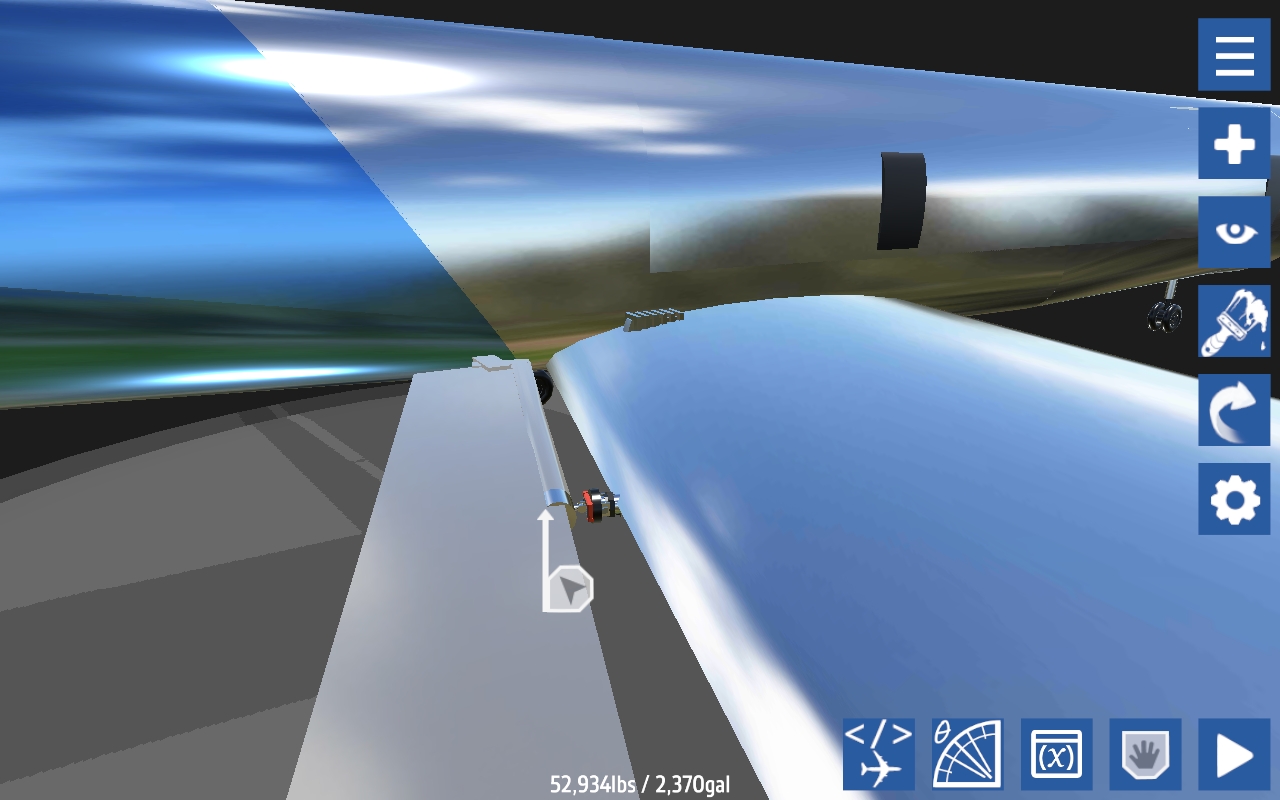 Flaps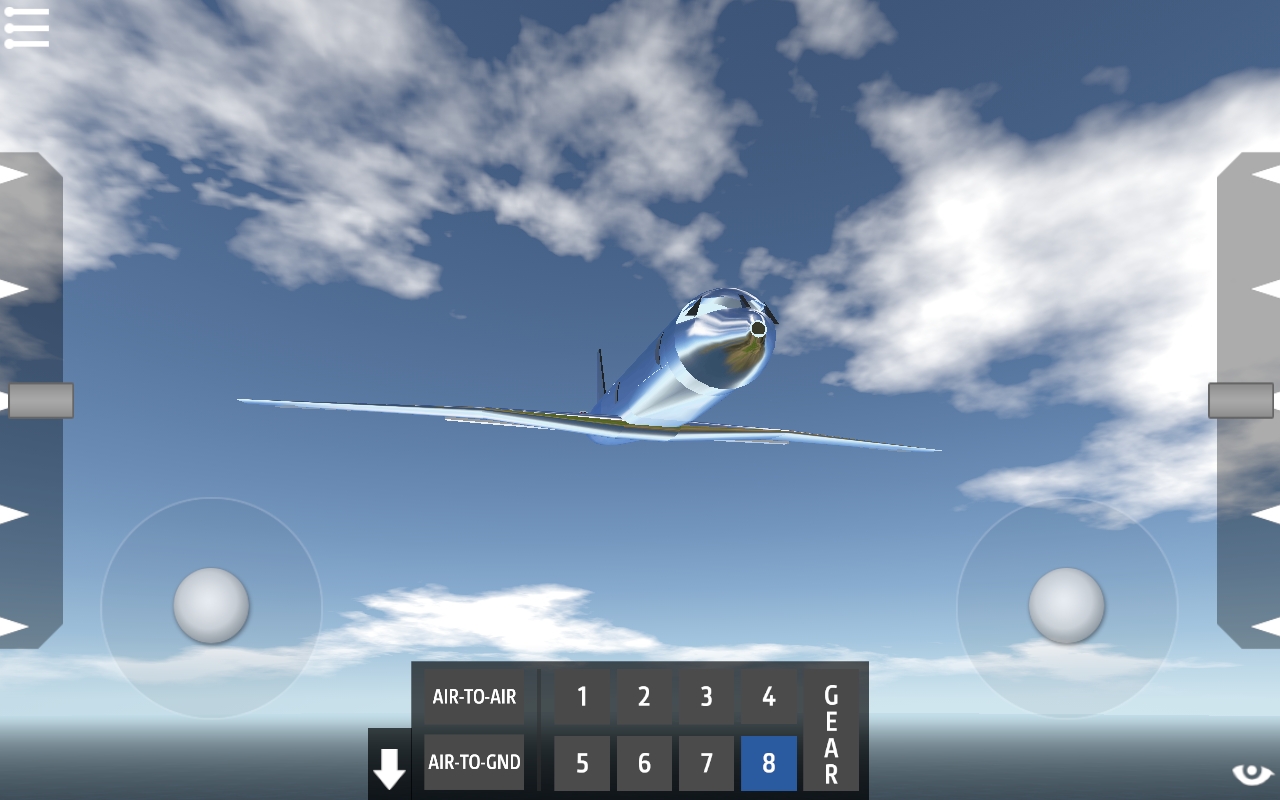 Gallery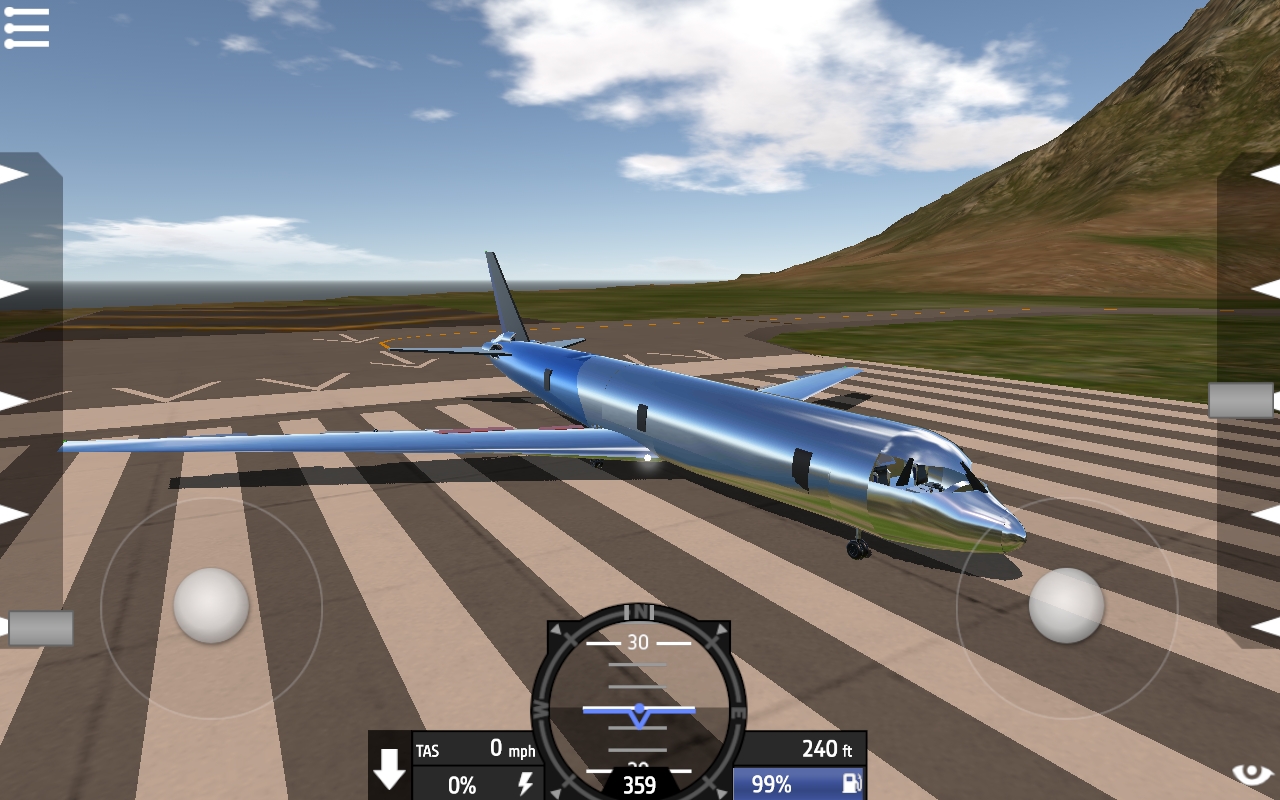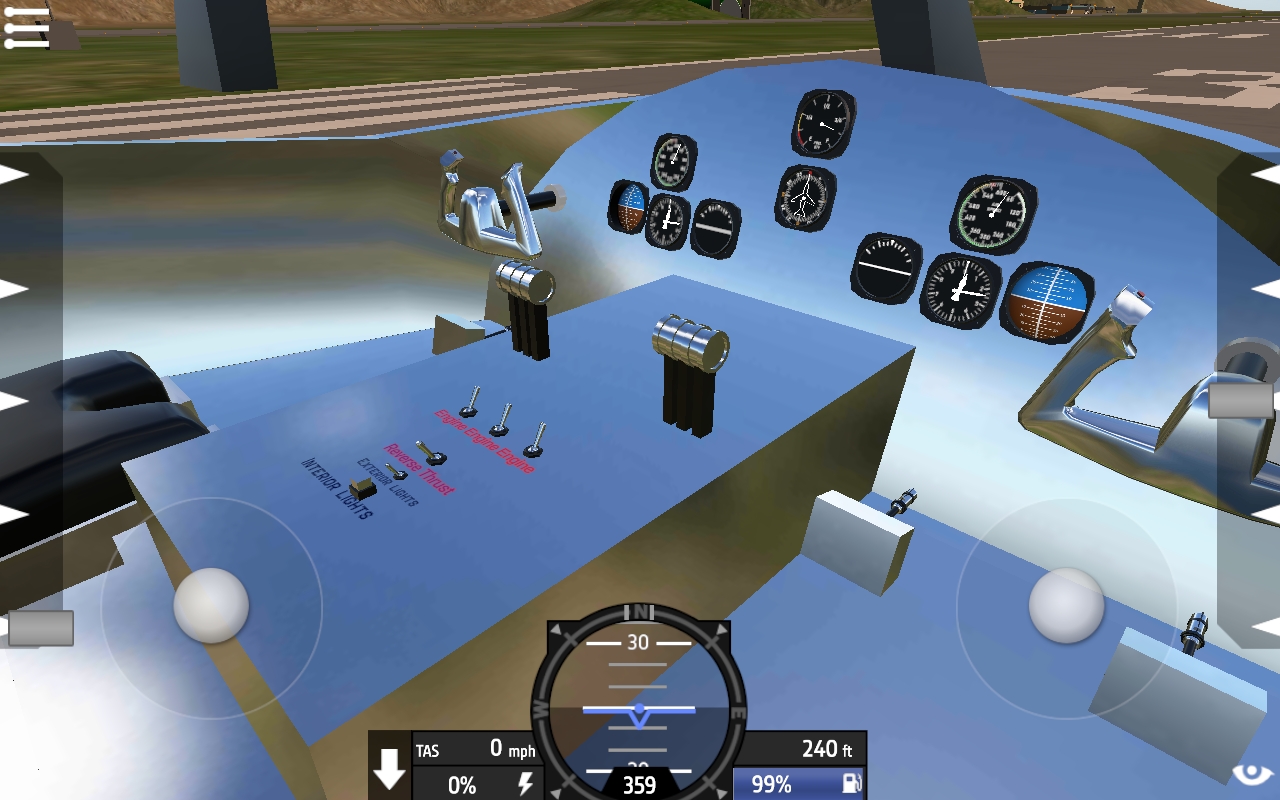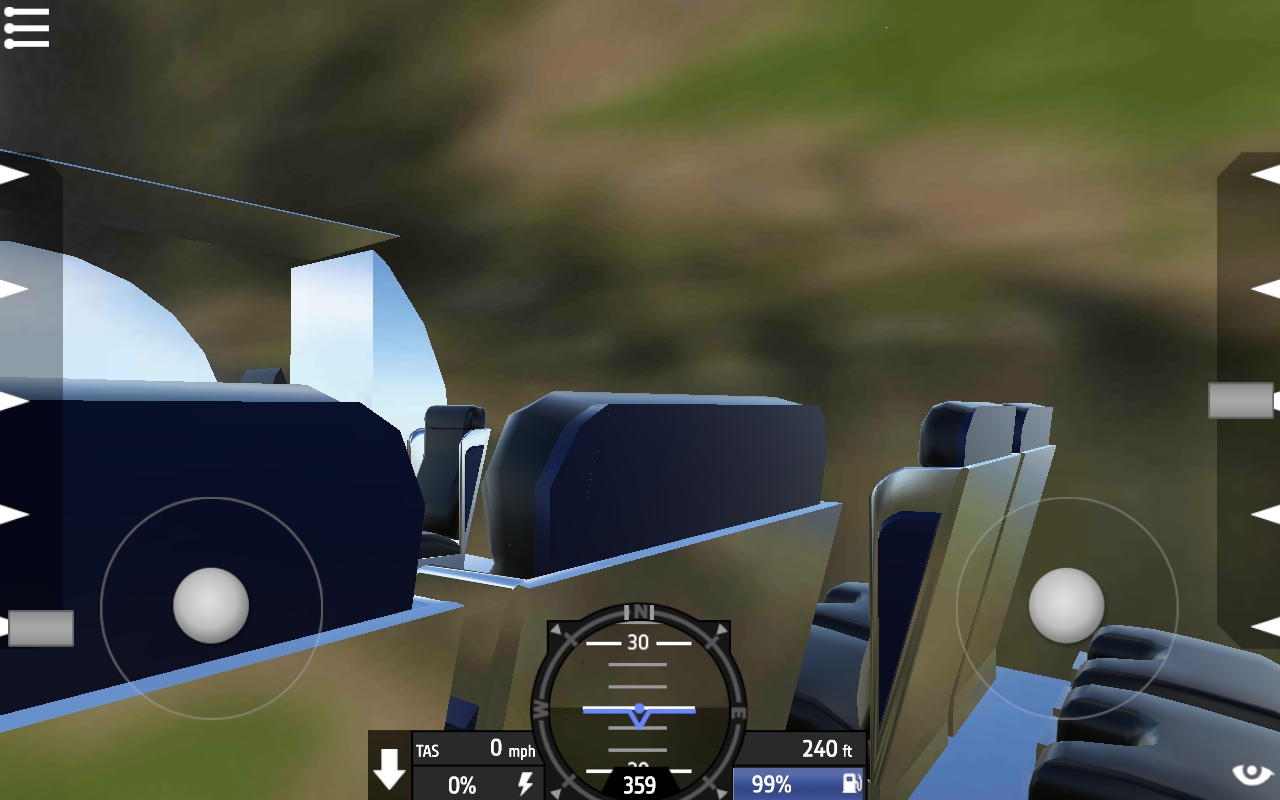 Controls
Ag1-All Engines
Ag2-Reverse Thrust
Ag3-Interior Lights
Ag4-Exterior Lights
Ag5-Nothing
Ag6-Nothing
Ag7-Nothing
Ag8-Nothing
Have a safe flight
Specifications
General Characteristics
Successors

1 airplane(s)

Created On

Android

Wingspan

105.1ft (32.0m)

Length

92.1ft (28.1m)

Height

25.1ft (7.7m)

Empty Weight

38,580lbs (17,499kg)

Loaded Weight

54,483lbs (24,713kg)
Performance
Power/Weight Ratio

4.331

Wing Loading

55.4lbs/ft2 (270.6kg/m2)

Wing Area

983.2ft2 (91.3m2)

Drag Points

17023
Parts
Number of Parts

187

Control Surfaces

5

Performance Cost

1,154
---