This aircraft follows all the basic AI requirements. It is specially designed for Artificial Intelligence [AI] to simulate air traffic, it is able to land and take off with extreme precision at the main airports in the game, it is also a playable aircraft, you can enjoy air collisions, target shooting or just enjoy of a more realistic air traffic.
---
Tags: AI Planes / Auto Spawn / AI Air Traffic / Artificial Intelligence / AI controlled.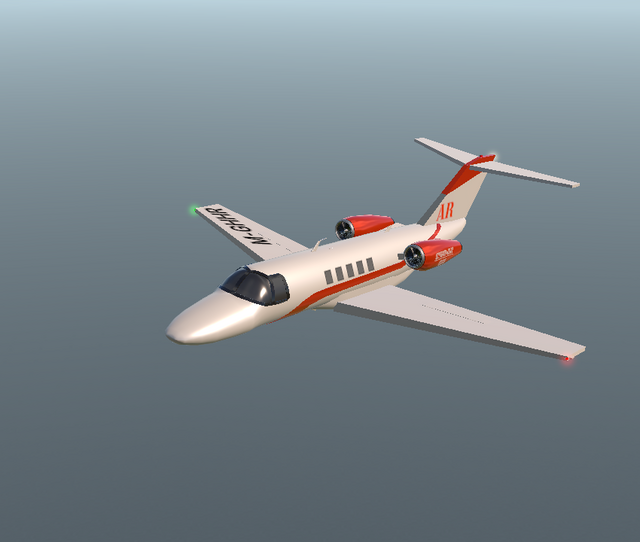 MAPA Aviation 2023
---
About the Aircraft:
The CJ4 (Model 525C) - is an aircraft derived from the Citation CJ3, with new Williams FJ44-4A 3621Lbs engines each, with the same swept wing concept used for the Sovereign model. The first flight of the CJ4 took place in the first half of 2008 with deliveries to customers starting in 2010.
The CJ4 was introduced in 2009 and is a current production aircraft from Cessna. Like other light jets the Citation CJ4 is a certified for single pilot operations. Powered by two FJ44-4A engines producing 3,612 lbf each, allows the Citation CJ4 to carry 4 passengers an NBAA IFR range of 1,927 nm and a max cruise speed of 442 knots. Equipped up front with the Pro Line 21 avionics suite, and average operating cost of $1,970 per hour, the Citation CJ4 is capable of carrying up to 9 passengers and pilot in its pressurized cabin with aft lav.
---
Images: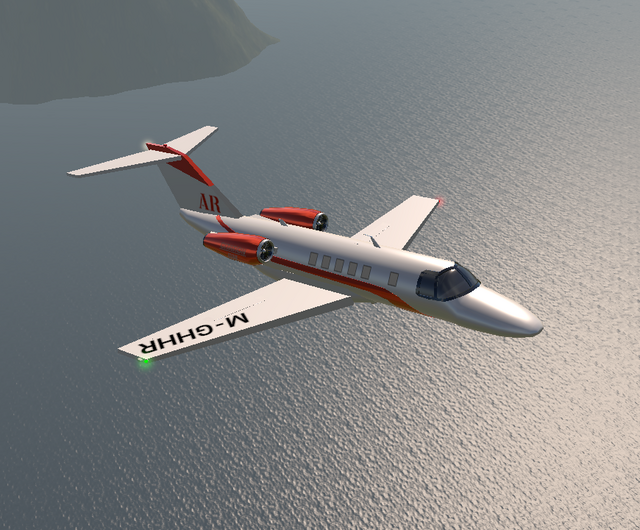 Actual Sample: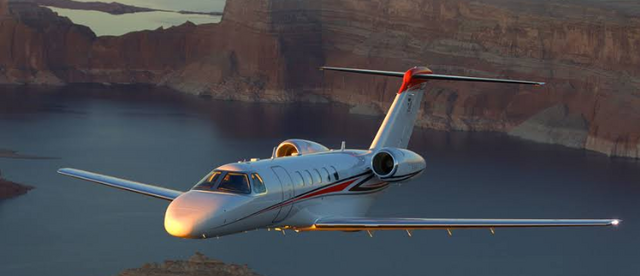 Image Credit: FlyPrivate
---
Controls: Standard
---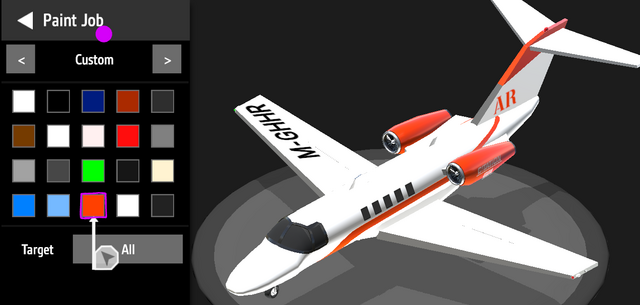 To change the color of the fuselage stickers use the orange frame highlighted by the indicator and watch the magic happen! ;)
---
Thank you for your attention, Good flight!
Specifications
General Characteristics
Predecessor

Cessna 525A Citation CJ2+

Successors

1 airplane(s)

+7 bonus

Created On

Android

Wingspan

65.0ft (19.8m)

Length

66.7ft (20.3m)

Height

19.2ft (5.8m)

Empty Weight

11,499lbs (5,216kg)

Loaded Weight

17,358lbs (7,873kg)
Performance
Power/Weight Ratio

7.767

Wing Loading

25.6lbs/ft2 (125.0kg/m2)

Wing Area

678.2ft2 (63.0m2)

Drag Points

4869
Parts
Number of Parts

90

Control Surfaces

7

Performance Cost

464
---