Welcome
(I tried my best with my crapy english)
And there it is, my finished Etendard IV, a big thanks to @WarHawk95 for the refueling system and the catapult. I tried to make it look like as much as I could to the original one, because this beautiful plane deserve's it (and also because there are a lot of etendard IVs with a really weird shape). I also corrected a little the landing gears and the cockpit. I really hope that you will enjoy this plane as much as I do ! :D
!! YOU HAVE TO TAKE OFF FROM THE USS BEAST !!
CONTROLS
VTOL for the flaps
Trim for the trim
Activate1 for the refueling system
Activate2 to fold the wings and open the nose
Activate3 for the arresting hook
Activate4 for the air brakes
Activate5 for all the lights
Have fun with it !
some in game pics :

and a picture of the real one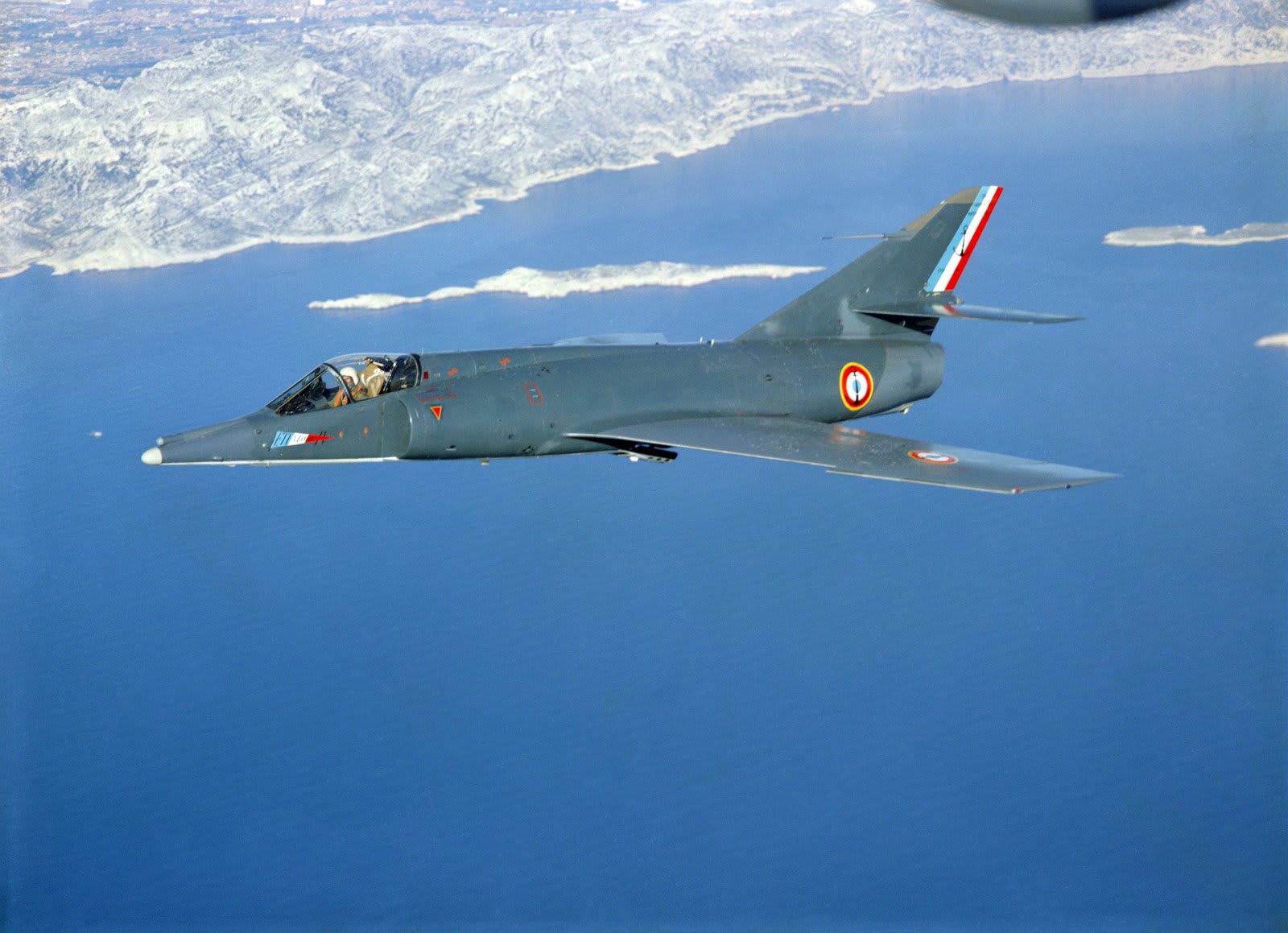 The Dassault Étendard IV is a transonic carrier-borne strike fighter aircraft developed and manufactured by French aerospace company Dassault Aviation. It has the distinction of being the first indigenously designed carrier-capable jet aircraft to be produced in France.
Development of the Étendard originally commenced during the 1950s. Despite not having attracted the interests of either the French Army or any of the NATO air forces, a more powerful proposal had attracted the interest of the French Navy. Accordingly, Dassault developed a navalised demonstrator, which its first flight on 24 July 1956. Its performance having met with the service's satisfaction, the French Navy ordered the type into production, receiving a total of 69 Étendard IVM fighters, in addition to 21 Étendard IVP, the latter being a specialised aerial reconnaissance variant.
The Étendard would serve as the basis for the more advanced Dassault-Breguet Super Étendard. During the 1970s, it had been intended to replace the Étendard IV with a navalised version of the SEPECAT Jaguar, designated as the Jaguar M. However, development of the Jaguar M was terminated and, shortly after, it was announced that the Super Étendard had been ordered in its place. For a time, the Étendard IV was operated alongside its improved model before being progressively withdrawn during the 1980s. In 1991, the fighter models of the type was finally retired from service by its sole operator, while the reconnaissance variant was withdrawn during 2000.
Specifications
General Characteristics
Created On

Windows

Wingspan

35.5ft (10.8m)

Length

52.3ft (15.9m)

Height

17.3ft (5.3m)

Empty Weight

9,069lbs (4,113kg)

Loaded Weight

26,166lbs (11,868kg)
Performance
Power/Weight Ratio

0.772

Wing Loading

53.5lbs/ft2 (261.0kg/m2)

Wing Area

489.4ft2 (45.5m2)

Drag Points

11245
Parts
Number of Parts

497

Control Surfaces

7
---