Yes, I'm a little late, but I managed to finish it, I thank everyone who helped me reach Platinum you guys are awesome! and thanks to @CR929thenewSPplayer for the aircraft suggestion. Thank you so much guys! :D
---
This aircraft is specially designed for Artificial Intelligence (AI) to simulate air traffic, it is also a playable aircraft, you can enjoy air collisions or target practice.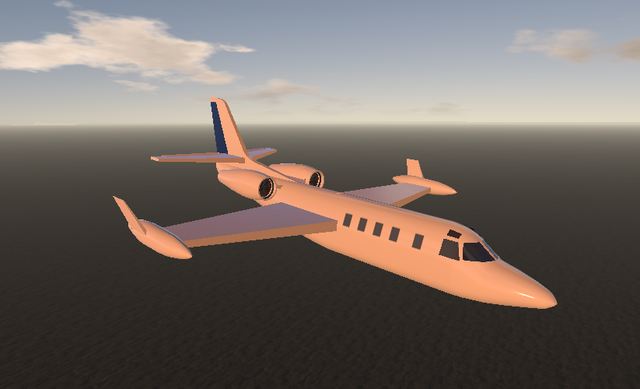 ---
Descrition:
The IAI Westwind is a business jet initially produced by Aero Commander as the 1121 Jet Commander. Powered by twin GE CJ610 turbojets, it first flew on January 27, 1963, and received its type certification on November 4, 1964, before the first delivery. The program was bought by Israel Aircraft Industries (IAI) in 1968, which stretched it slightly into the 1123 Westwind, and then re-engined it with Garrett TFE731 turbofans into the 1124 Westwind. The 16,800–23,500 lb (7.6–10.7 t) MTOW aircraft can carry up to 8 or 10 passengers, and 442 were produced until 1987
'Wikipedia'
---
About North Wright Airlines:
The North Wright Airlines is a charter company, which provides regional and intercity flights, was founded in 1981 and began operating in 1988 with the acquisition of 7 IAI Westwind II aircraft providing charter flights and air taxi service, currently its main HUB of operation is Wright Airport with direct routes to Bandit, Yeager and North Wright Islands
---
Gallery: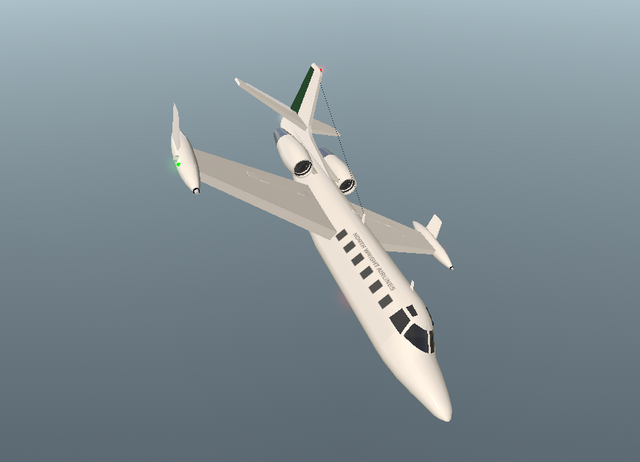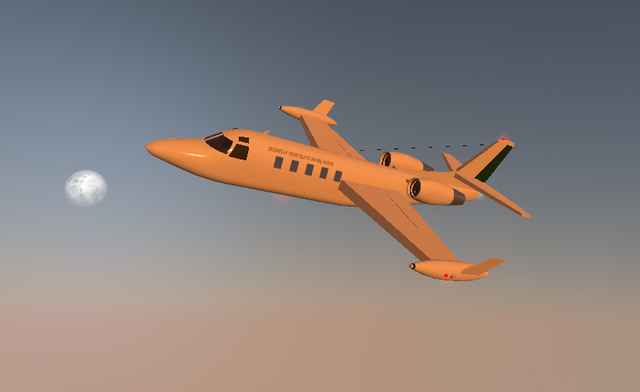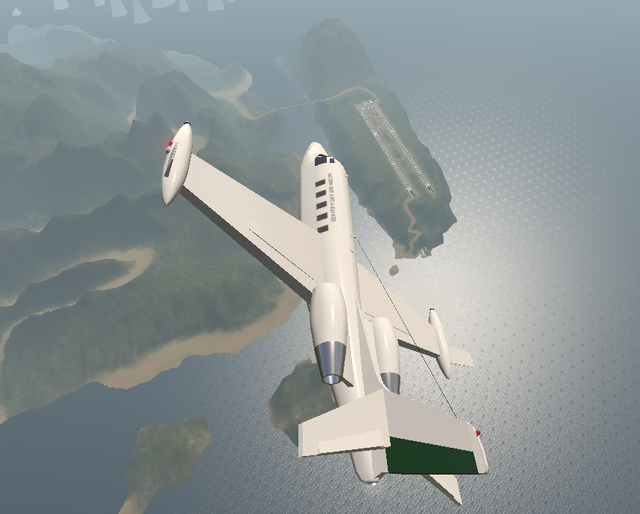 Reference Photo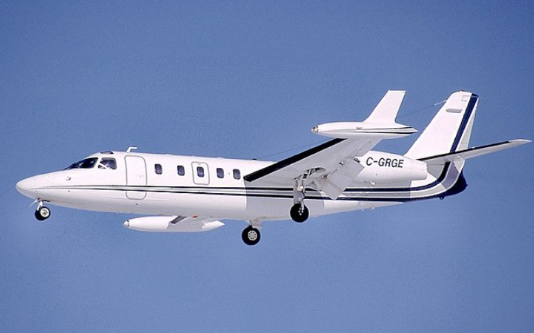 Credit: Wikimedia Commons
---
I am also testing a new concept of windows emitting night lights, using the text feature to appear that the cabin lights are on. now passengers don't have to worry about the dark anymore :)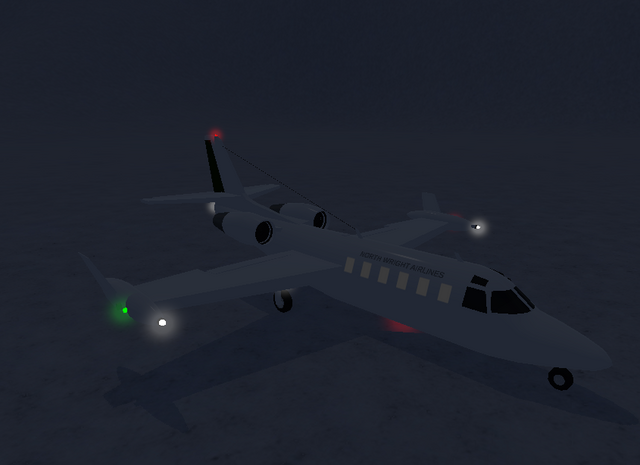 Thank you for your attention, Enjoy it.
---
Variants:
Israel Air Force by @WINGSIRONOFICIAL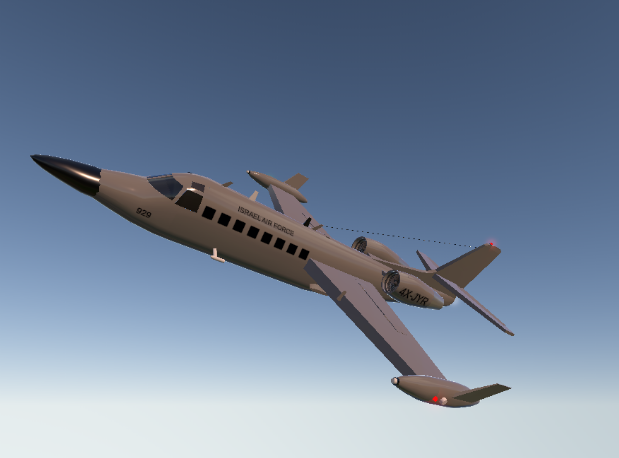 Nordina Defence NP-62 Sea Commander by @CaptainSquadronLeaderX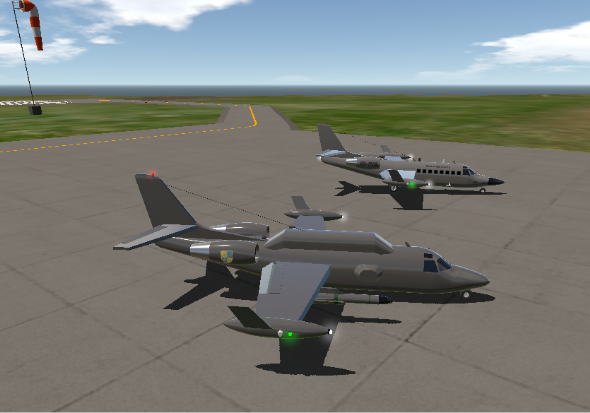 Air JMC Cargo by @AirJMC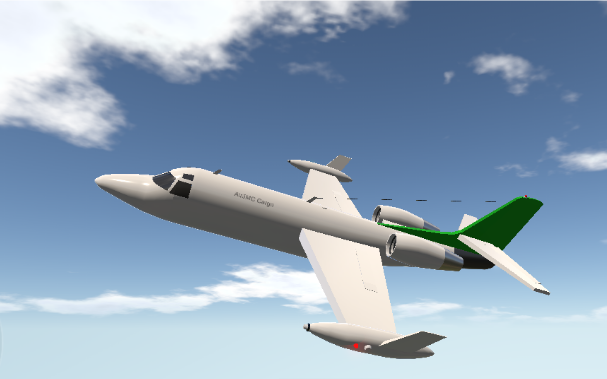 Specifications
General Characteristics
Successors

3 airplane(s)

+98 bonus

Created On

Android

Wingspan

52.1ft (15.9m)

Length

58.8ft (17.9m)

Height

23.8ft (7.2m)

Empty Weight

19,257lbs (8,735kg)

Loaded Weight

23,515lbs (10,666kg)
Performance
Power/Weight Ratio

5.734

Wing Loading

46.2lbs/ft2 (225.6kg/m2)

Wing Area

508.9ft2 (47.3m2)

Drag Points

4150
Parts
Number of Parts

96

Control Surfaces

7

Performance Cost

486
---