Hello, SimplePlanes community!
I present to you my new mod: Drag Parachute.
This parachute can you help to stop airplane after landing:
It can help you to getting out from flat stall on unstable airplane:
Drag parachute interacts with air density. At high altitude drag force will less, than at sea level. It interacts with wind too:
1.DESCRIPTION
This mod contain Drag Parachute part in Gizmos cetagory: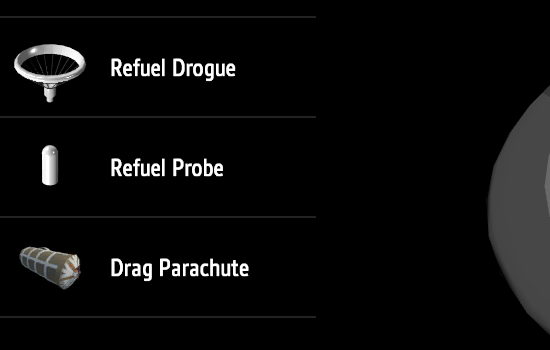 Drag parachute case have collider, but parachute have no colliders. Parachute not interacts with environment.
You can use any count of drag parachute on your airplane. The animation of parachute is equal, but start of animation is randomized.
2.HOW TO USE
Attach this drag parachute to tail of your airplane. I strongly recoomend to use zero rotation at all axes: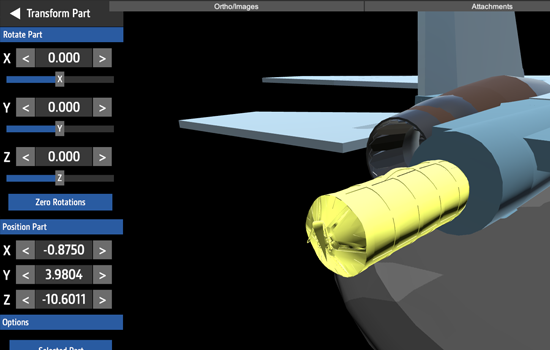 Drag Parachute have Active7 input in input controller. This mean that after you enabling Activate Group 7 drag parachute will deploying. But if you press Activate Group 7 again, parachute will detach:
After detaching drag parachute dont create drag force.
3.PART ATTRIBUTES
Sound - On/Off. Enable or disable parachute sounds. Sound distance depend from parachute size.
Airbag force - On/Off. Enable or disable force that repulse parachute from airfield. This can be useful for little airplane with big parachute.
Airbag force - Off: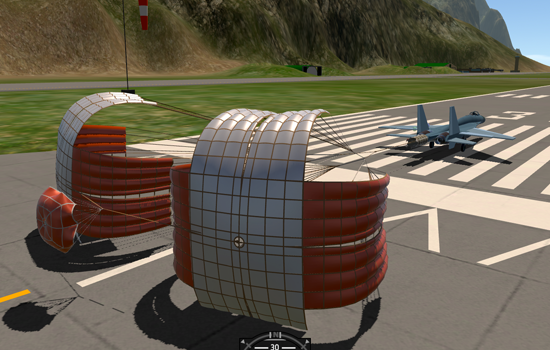 Airbag force - On: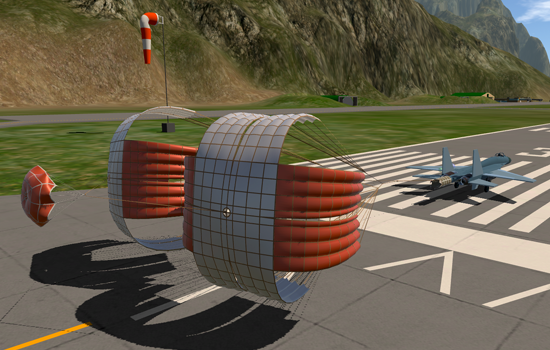 Size - size of drag parachute. Drag force depend from size.
Wear level - wear level. If Wear level = 100%, its mean that this is absolutely new parachute from the factory. If Wear level = 0%, its mean that parachute fabric was chewed up by rats while it was in storage: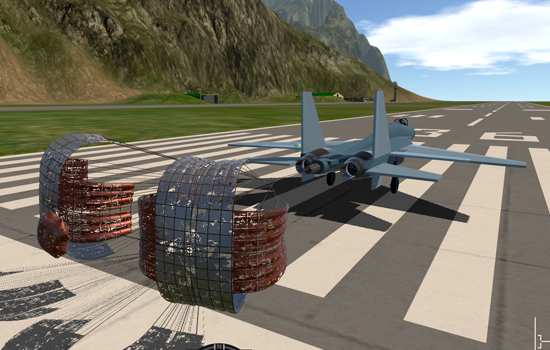 Drag parachute with Wear level = 0% have only 25% effective of drag force.
4.HIDDEN PART ATTRIBUTES
dragCoefficientMultiplier - coefficient of parachute drag force. It can be useful when you want to change drag force, but dont want to change the size of drag parachute. Also, if you want to change the wear level and save the drag force, it can help you. For example, if you set Wear level = 0, set the dragCoefficientMultiplier = 4, In this case drag force will be equal drag force of parachute with Wear level = 100 and dragCoefficientMultiplier = 1.
5.OTHER
For choosing default drag coefficient for drag parachute i have create test in DCS. I was accelerating the Su-27 29417 kilograms weight on airfield and deployed parachute on 270 km/h. The drag parachute decrease airplane speed from 270 km/h to 150 km/h at 8.2 seconds. I have did this test 5 times for more accurate. After this in SImplePlanes i picked up the default drag coefficient same that drag parachute of Su-27 29417 kilograms weight, that you can see on gifs and pictures, decrease it speed from 270 km/h to 150 at 8.2 seconds.
6.LINKS
Secondary links to download the mod:
Google Drive
Yandex
MEGA
Source code have a big space on my drive, i will delete it month later. If you modmaker and want to see how mod work, download it now.
I hope this mod shows to you that textured blocks can look good in game.
7.SPECIAL THANKS
Special thahks to my Patrons on my Patreon. This mod have been released from their support.
ENJOY!
---