Suggest what will be reviewed next week.
Seriously people, this is not a good Weekly, so stay tuned next week for a much better one. I'll have a new feature, plus a killer interview with... somebody...


Ni hao!
Welcome back to the SimplePlanes Weekly! Or what's left of it, anyways.
SimplePlanes News:

Seriously though, no drama, not dev blogs, no nothing!
Meme of the Week: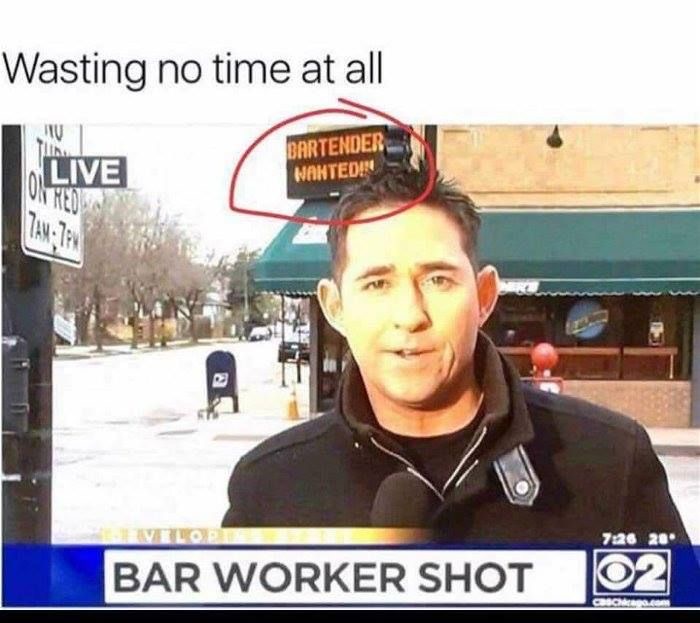 Dang, that wasn't even a SP meme? Awsomur's really stretching for content now. Anyways, maybe the planes will be better. Let's take a look at the week's top three most upvoted creations:
#3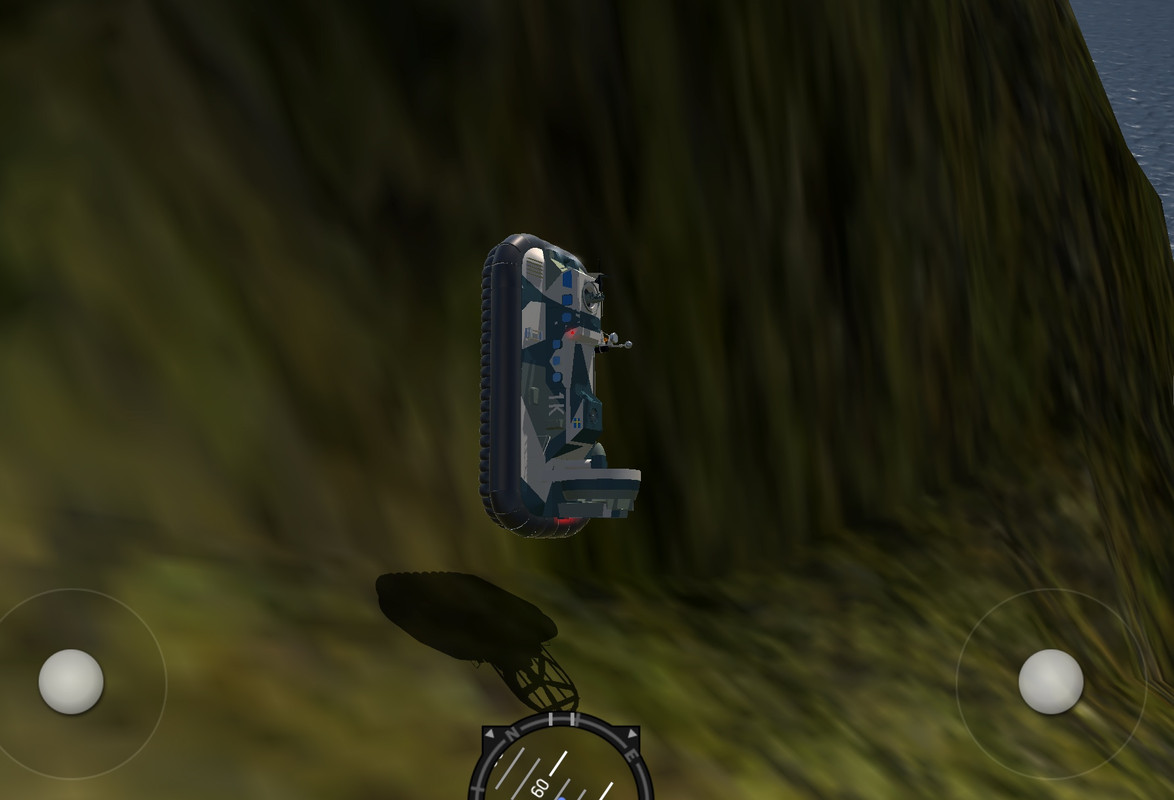 BogdanX's "1K Special Griffon 2000""
Looks:
As with basically all of Bogdan's creations, the livery and details are realistic while at the same time looking cool enough to keep your attention. Little things are what makes this craft though, like vents, hatches, radar thingy and of course a crash dummy manning the gun. The black air-cushion parts (idk what they're called) look great as well and really add to the sense of realism.
Performance:
Using invisible, invincible wheels, Bogdan has made a very good emulation of how a hovercraft actually moves. It's amazingly fun to make it bound over hills and beaches, and it's movement on the water is just as good as it is on land. The 12.7 machine gun is really nice as well, and by using the pitch/roll input you can aim it very quickly.
Overall, although they are few, this is the best hovercraft on the site. It looks spectacular, maneuvers great and stays realistic while also being fun to use. I really cannot think of any glaring issues or anything that detracts from this creation.
10/10
#2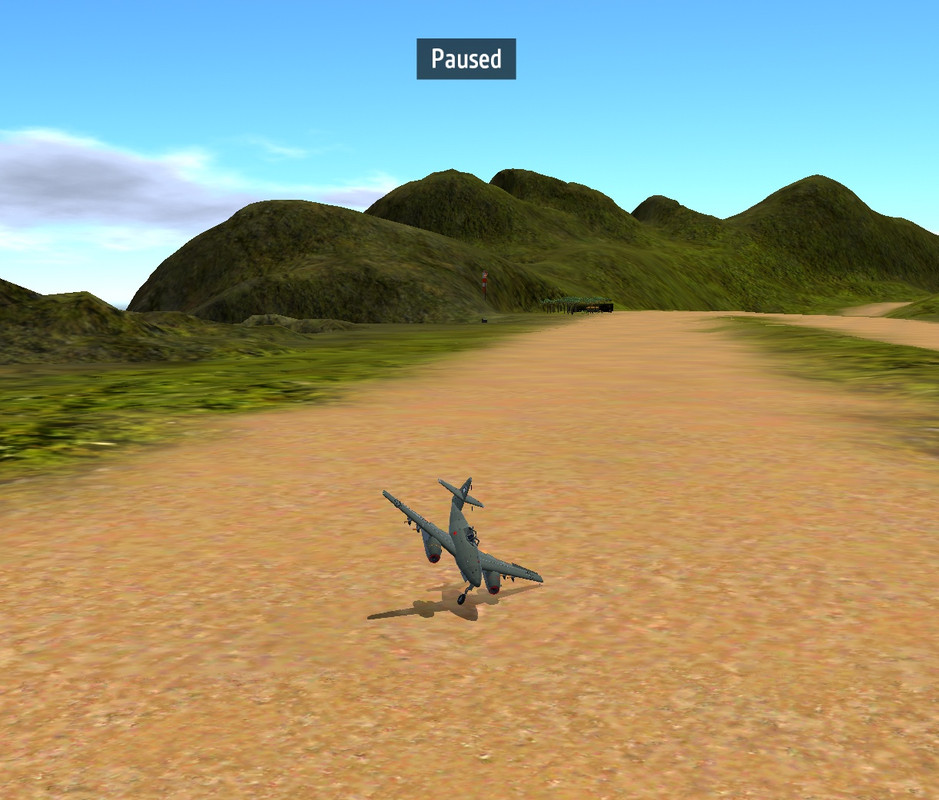 FairFireFight's "Messerschmitt Me-262 A-1/a R-9"
Looks:
The fuselage shape is flawless, but there are some problems with the rest of the plane. The insignias suffer from serious clipping into the wings, and the always-on engine exhaust really bugs me. I also can't help but think this plane needs some more color. My only other complaint is the wheels. Maybe it's realistic, but to me the rugged while design looks pretty strange on this plane. The detailed cockpit is kind of awesome and kind of insane at the same time. Yes it looks beautiful, but how much time is spent in cockpit mode? Probably not enough to appreciate all those controls. I would've loved to have seen that same level of details on the exterior, where most people will be looking.
Performance:
I experienced a lot of lag, but that of course is no fault of FairFire's. I really like how the cockpit automatically closed when you turn the throttle up, and thankfully it doesn't open back up when you turn it back down. As for maneuverability, it's pretty good. I feel like a little more speed would help this plane to feel less flounder-y, but nonetheless it's pretty good. The guns are good; I always appreciate when the bullets are colored white and not some fluorescent color. However, there's a huge historical inaccuracy of guided air-to-air missiles. These did not exist during the time in which this plane would have been used, at least not on the large scale they do today. It really just wrecks the entire plane for me.
Overall, while it looks good for the most part, there's just too many huge problems with this plane. The clipping, the floundering, the exhaust, and the 21st century missiles on a 1940s plane really detract from an otherwise ok plane.
5/10
#1
Looks:
There's only one word for this plane: amazing. I honestly thought upon first look that this was a replica of a real airplane. The forward part of the hull is so masterfully made that it almost emulates a the natural shape of a whale in its design (which is a good thing in this case!) The colors go great together, from the two primary paints to the yellow-tipped propellor blades. The gun ports on the side fit perfectly into the fuselage. All icons and insignias on this plane are beautifully made and work great with the plane. I could really go on all day, but now let's move onto the equally impressive flight.
Performance:
My only complaint, which may be caused by user error or by design, is that it's a little slow in getting off the water. Aside from that, this plane rocks. The weapons make this a formidable threat to any naval ship, but what really makes this plane is it's perfect mix of speed and agility: not too much or too little of either. By the way, the pontoons actually retract into the wing. Amazing. Group 7 will also drop emergency landing gears, which look just as good nestled in the fuselage as they do deployed. But beyond all of this, the feeling I got the entire time I flew this plane was one of power. It feels very realistic, but also very dangerous and fun to fly.
Overall, I don't think anything else can be said besides this:
Great work!
10/10
That's all for this week's edition of the SimplePlanes Weekly. Happy flying!
-The Awsomur