I had to take a break from studying, so naturally, I decided to mess around with some 1.8 parts. I tried to see if I could find an alternate way to produce thrust (that was spaceworthy), but I ultimately failed in that process. However, I did find something that is... gif-worthy: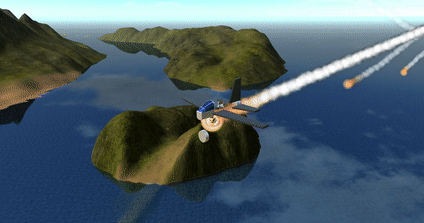 When flares that are held by a magnet de-spawn, they make their host aircraft come to a complete stop. Pretty cool, but I don't really have a use for it.
I just wanted to share a little gif, so thanks for reading! Oh, and don't worry - I'll release the Nomad's Proclamation sometime. I just gotta write the description, which I plan to do on a flight that I have to catch in a few days.