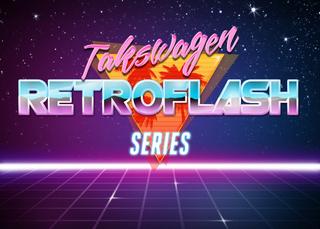 We can thank a lot to the Takswagen serises. The sub company which have made our CEO's success here. That's why we want to celebrate with a whole new anniversary series.
The RetroFlash
We will develop retro variants from our most famous, successfull, and "legendary" vehicle models, as it were designed in the past decades (between the 50's and the 80's)
We are planning 8 RetroFlash model:
Boxy RetroFlash: 80's style sport hatchback
Akina RetroFlash: late 70's style sport car, based on a JDM car from the decade
Venturis RetroFlash 70's style supercar
Roadstar RetroFlash : late 80's style convertible
Fireball GS Retro : 60's style muscle car
Maximus RetroFlash : 80's style luxury sedan
Saturn RetroFlash: 50's style pickup truck
Community vote: [CLOSED]
You can vote which model will be the last part of the series
VOTE: Cuberunner retro
Sleeper retro
Behemoth retro
Liefer retro
THE WINNER:
Cuberunner Retroflash: early 80's style sport sedan
I added them as a comment, Hit the comment upvote button to vote.