I'll be honest - I haven't been playing much SP lately. My reasons are personal, but I have been working on an interesting build that is very fuel efficient.
It uses a special engine configuration to function exactly like a normal engine, but uses 99.9% less fuel in flight.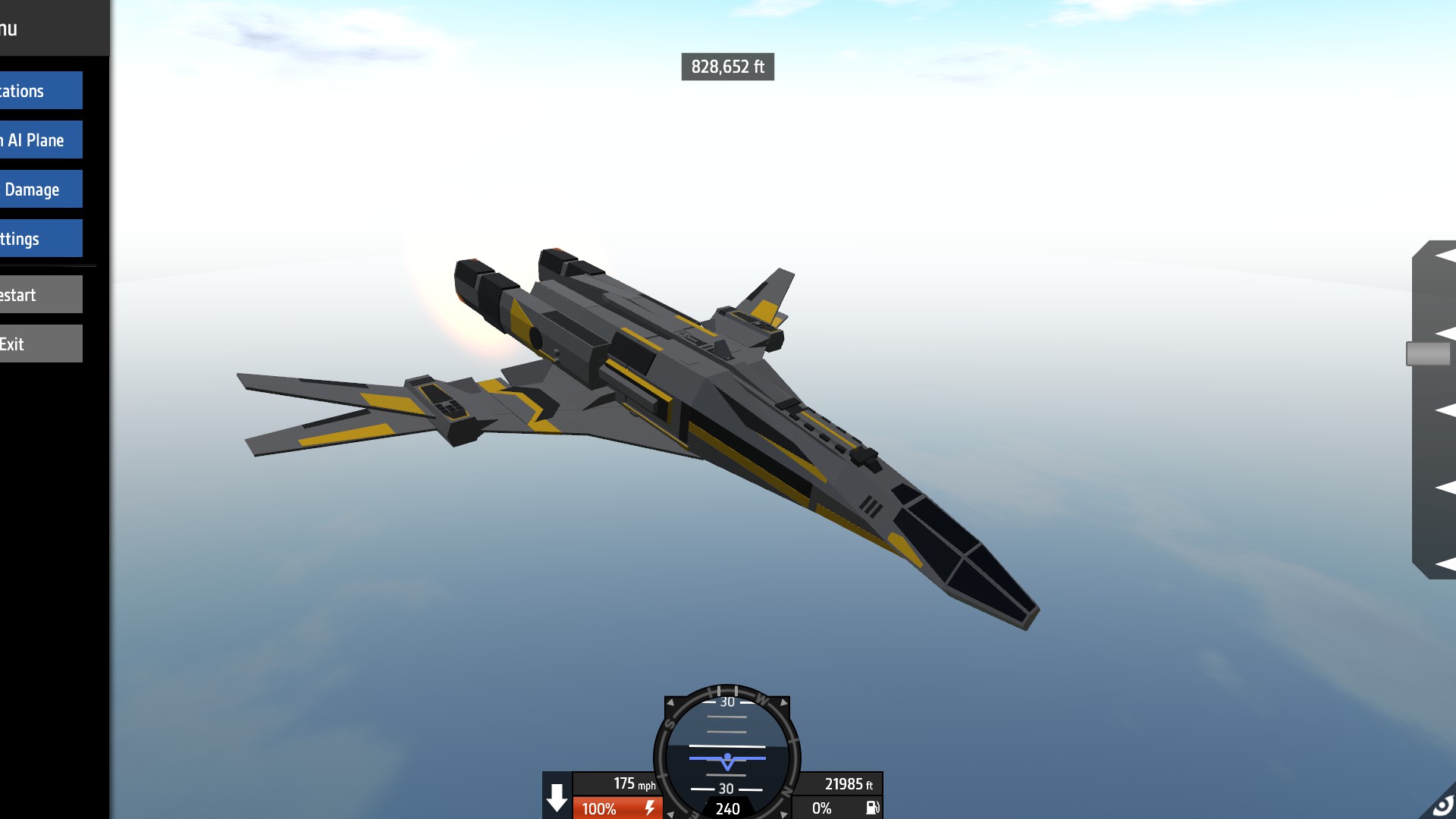 Yep. over 150 miles without any fuelless propulsion systems. No guns, pistons, or detachers. Only jets. If you want to know how it works, you will find out later, but you can look at the nacelles for a clue....
I'll talk about the style change later.