I have a simple idea for a potentially useful part that could be added to the game, cloth sections!
These parts would have actual physics attached to them, in the sense that they can sag, blow in the wind, and react to AoA. Part collisions probably aren't possible in the sense that if you dropped something onto the cloth, it would catch the part and the cloth would react as such. But it could work like this:
You select the cloth part in the designer, and the options interface is a lot like the wing interface, in the sense that you can drag it's corners to whatever shape you want, whether it be triangular or square, or something else entirely.
Basically, this part would be affected by gravity, sagging where appropriate. Additionally, it could collapse and compress in on itself if it's connection points get closer to each other, much like if you were to hold a blanket at it's corners, and slowly lower it onto the floor without dropping it. Here's an example: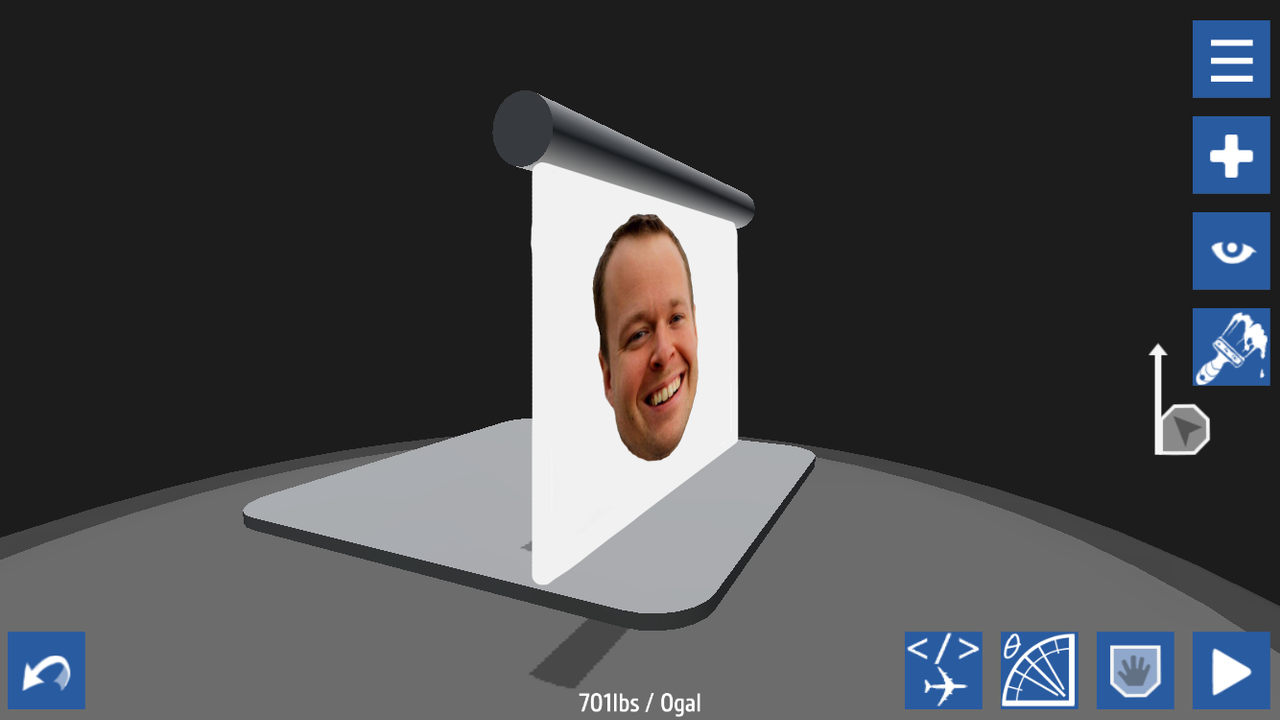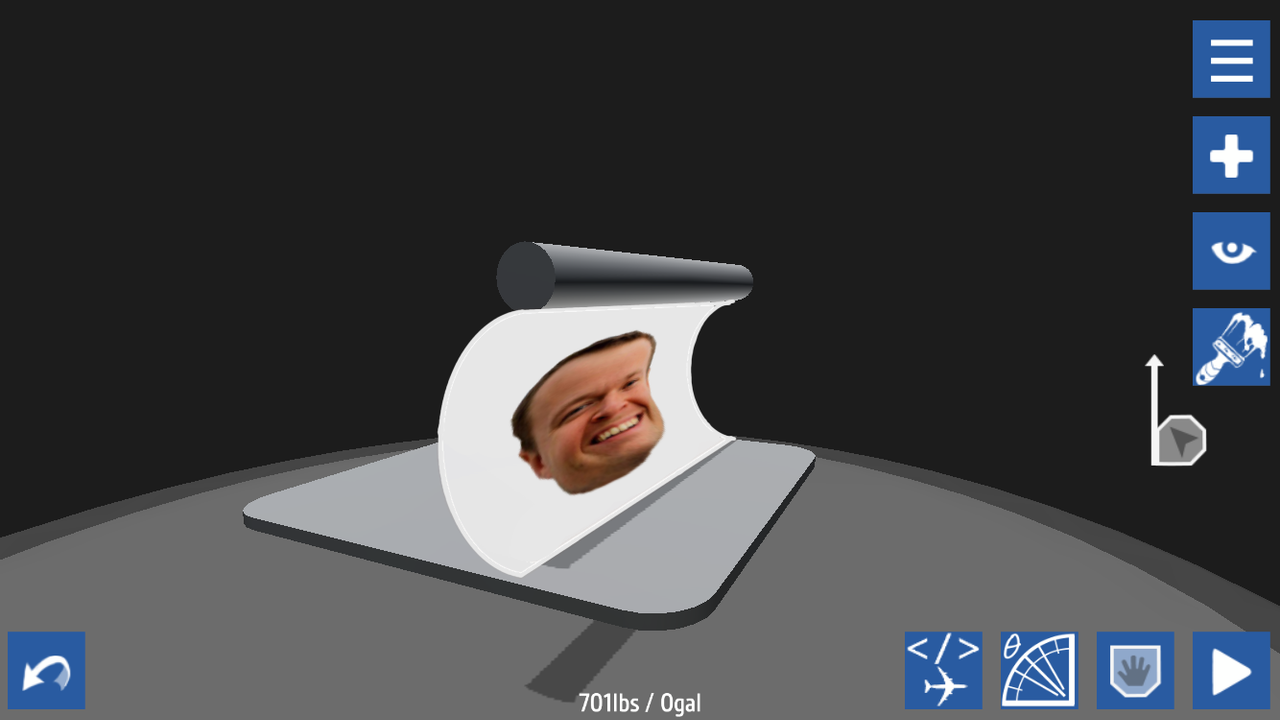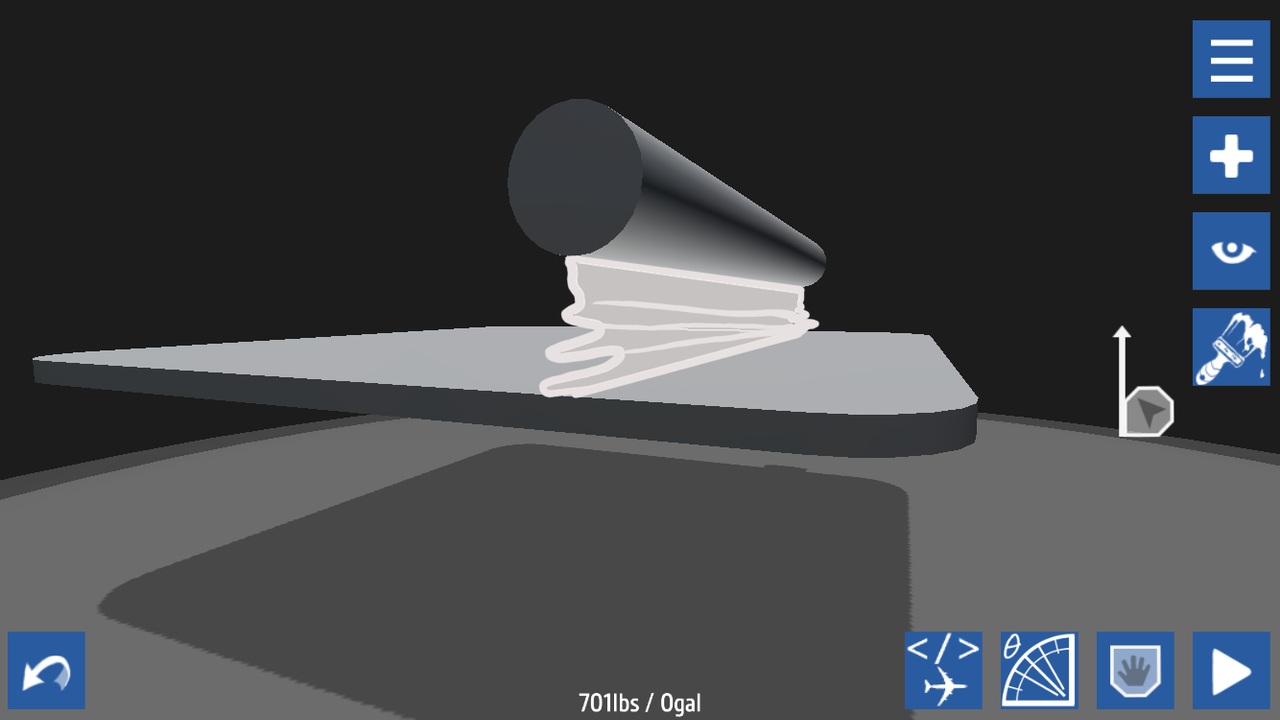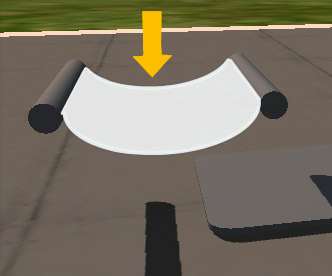 Another feature could be tightness, or strength of the Cloth. Turning the setting up would make it so that the cloth is less susceptible to gravity's forces, and is tighter. It wouldn't stretch as easy, but it would be very easy to compress. On the contrary, turning this setting down would decrease how taut the cloth is, making it easy to stretch and compress.
It could have XML Values like Pistons, like preventBreaking which could be set to true or false, and it could the normal settings as XML Values for Overload for when you need to be more precise.
This new part could be used for a myriad of different things, the first that come to mind would be the tarps you see on military trucks, particularly the ones that carried portable artillery in WWII, like these:
Alternatively, it could be used for something like the roof of a convertible car, the ones that fold back to expose the cabin, like this:
It could even be used for 3D modeling in the game, as many people like to create their own structures and buildings to spice up the game experience. You could use it as window drapes, banners hanging from castles and bridge overhangs, and even flags that actually flow in the wind! An idea that I had while I came up with this part was wings on ornithopters; with the part's ability to compress in on itself and fold up nicely, you could probably fancy some impressive folding wings for a bird, bat, or even dragon-like ornithopter.
You could probably even use it for advertisement banners that planes carry down at the shore, or you could even create a rudimentary sort of rope out of a very thin section of the part.
Even still, regardless of all the potential uses I've listed above, I imagine players would find ways to use it in absolute crazy ways that I never would have thought of, completely revolutionizing the game as it tends to be.
Personally, I don't know how hard it would be to code this part into the game, as I am not a game developer in any sense, nor am I good with coding. But, if any Devs happen to see this, I would like feedback to the idea if it isn't too much trouble. Mainly, how easy/difficult would it be to code this into the game, and if it could be a possibility in the current next update, or possibly the one after?
That is all, thanks for reading!