The United Federation of Nicro (Nicroian: Federaatcion Unitaade des Nicroyse, English: The United Federation of Nicro, Chinese: NàiKèLuó LiánBang), referred to as Nicriland (Nicroian: Nicroyse, English: Nicriland, Chinese: NàiKèLuó Dì), is a democratic federation located in the central Transoceania contient. The mainland is adjacent to Canada to the north, and the Delta Federation borders the south.
Is a developed social-democratic country and a permanent member of the United Nations Security Council. Its shipping industry, tourism, and heavy industry are listed as the three pillars of foreign exchange income. Moreover, agriculture is developed, and the industry is mainly light industry, but heavy industry is also very developed.
Capital city Cocherantown
Top Major cities New Xap, Séti-Khrolyovsk, Paleto city, Lovell, Cocherantown, Bostogne, Mineannapolia, Indiannapolia, Sétoi-Novy-des-Iroqouitte and so on.
National day 4th, July
National anthem "Union Cross"
National motto "Pro natione et populum"
Official Language English, Nicroian, Chinese(Mandarin)
Landscape 810 205 102 km sq. (2018)
GDP 34 764 818 520 139 UFD (2018)
Population 1 094 131 072 (2018)
Law system Roman-German Law system
National Leader Pres. Vasiliane Hedrique de Xap (CPUFN ,2016)
Human Develop Index 0.901, Very High, 2011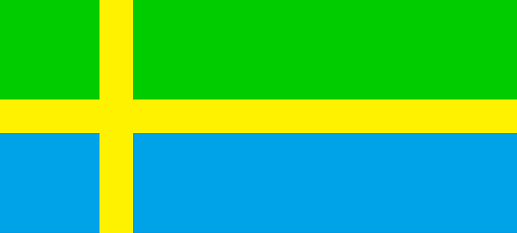 I will build & publish all Federal Miltary equipments in the future. Here's a list. The hyperlink-ed items are already published and grey items are still under construction. Items that has not began the construction process will not be included.
.
United Federation Govrement (CFG-FN)
-Flag
United Federation Air Force (BdA-FN)
-A-10E Thunderbolt
-B-17
-Boeing ER-737 Shadowing Electronic Recon Aircraft
-Boeing C-45A Roselyn Transport
-Boeing C-45V Roselyn Special Transport
-Boeing/Succland E-5A Roselyn AWACS
-F-15C Eagle
-F-16A Falcon
-F-16A Blk. 15 ADF by EngineerOtaku
-F-19A Valentina
-F-4C Phantom
-Mikoyan-Gurevich 21PFMN
United Federation Army (BdlT-FN)
-AH-1N Loong
-AH-64C Apache
-M1 Abrams and her variants
-M45 MARSOC
United Federation Navy (BdlN-FN)
-FFG Elizabeth
-SSN Charlotte
-Sukhoi 24SMN
-F-19C Valentina
Under Adjusement
-C-135
-Uncompleted APC
Comment your idea for the military in the section below. Also, if you want to make things for this federation, you are welcomed to!
And, please stay away from politics in a game forum. I do have some political sets to this country, but I will not put them here. A bit too politic is toxik.
The page will be updated when something new happen. Though seems like nobody noticed...