September 11th, 2001:
any jokes about the 9/11 attacks, even if made in "good fun", will result in a permanent block
Last week was the 18th anniversary of the September 11th attacks, better known as 9/11. I won't recount all the details so if you don't know of the event please read the article linked above.
On that day in 2001, the word witnessed the most shocking, most deadly, and most cowardly attack every executed by a terrorist organization. Four commercial airliners were hijacked and used to destroy the World Trade Center in New York City and damage the Pentagon (the U.S. defense HQ). A fourth plane, likely intended for the United States Capitol building, was stopped by the passengers heroic sacrifice and crashed into an open field.
2,996 innocent people lost their lives on that day.
On another note, I have observed in past years that many users do not give proper respect on that day. Many people use it as an excuse to start nationalistic arguments; some have even gone as far as to make fun of what happened or downplay its severity.
To my surprise, this year the forums were flooded with memorial posts and condolences from a wide variety of users. I was very pleased to see this date being showed the respect it deserves.
Never Forget
.
.
.
Now, please enjoy this issue of the SimplePlanes Weekly.
Review this edition of the SPW here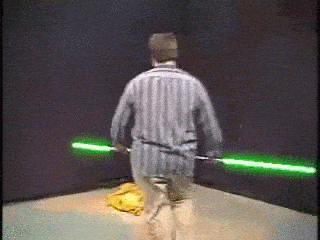 Greetings, young Jedi.
You guessed it: the SPW is back once again for the week. In this edition, the user spotlight has made its return, as have three very talented builders with their newest creations. Let's just jump right into it!
===================================================
SimplePlanes News:
====================================================
Teaser of the Week:

klm747klm747 (good lord that's a mouthful) is building a pretty impressive looking airliner. Should be interesting to see what the exterior looks like, and of course, how it flies.
====================================================
Meme of the Week: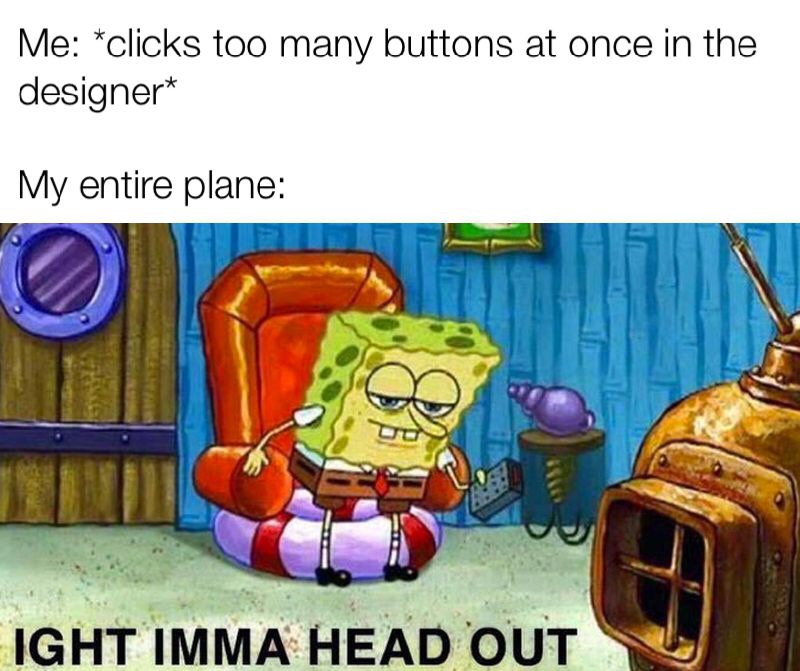 Gotta milk this format before it's dead
oh whoops, it dead already
====================================================
Reviews:

Just the fact that it says "by BoganBoganTheMan" sums up the quality of this plane. It manages to stay realistic while also being fun to fly and fight with. The controls are simple but simulate all the functions you need. There is also a lower-part version, so this is a useful plane for both low-end devices and MP. My only complaint is that the landing gear doors must be closed manually, but it's not a big deal at all. Overall, this is a fantastic plane.
4/5

Cause we got a mighty convoy
Rockin' through the night.
Yeah we got a mighty convoy,
Ain't she a beautiful sight?
Come on and join our convoy
Ain't nothin' gonna get in our way.
We gonna roll this truckin' convoy
'Cross the U-S-A.
Songs aside, this is probably the best semi on the site. Shape is great, livery is really nice, and good detailing on the trailer. It also has a realistic speed and interior, which makes you feel very powerful while driving it.
5/5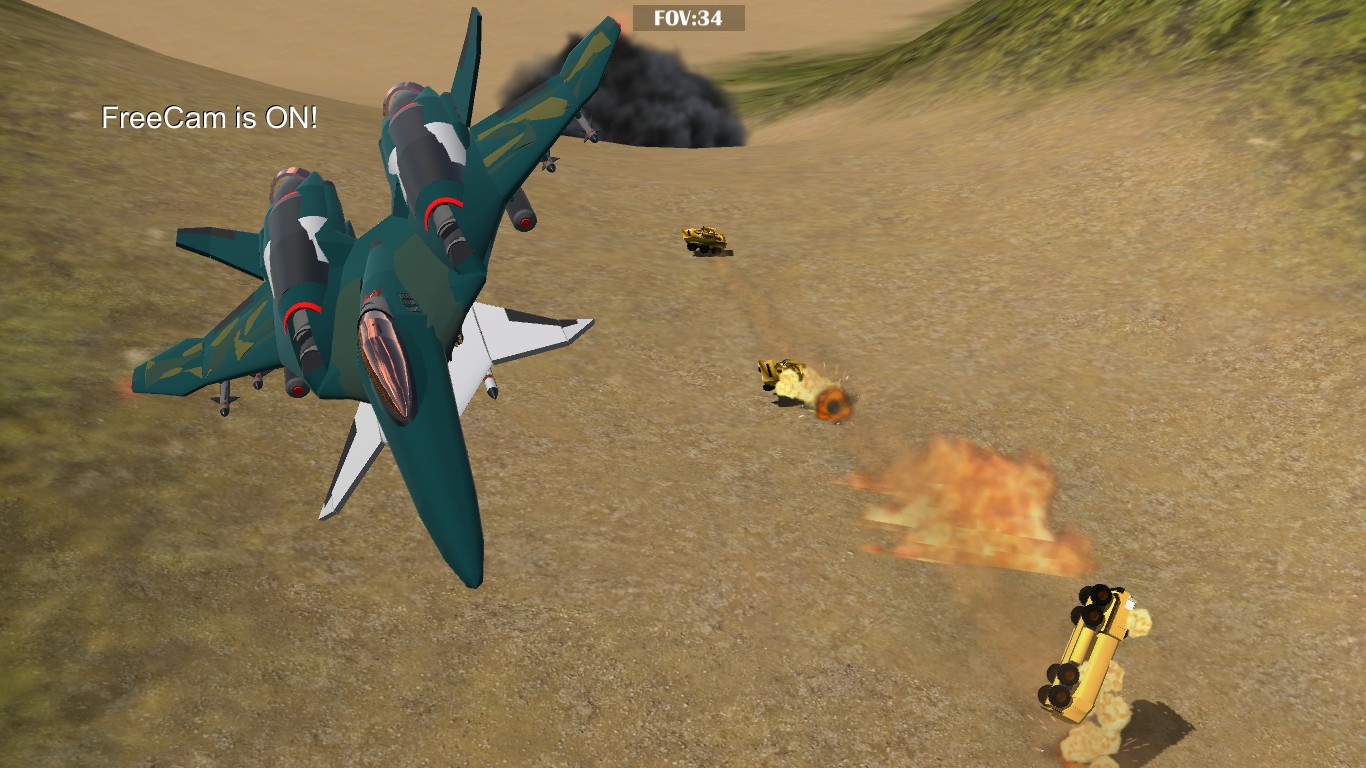 Inocone claims that "this is normal jet fighter", but this goes way beyond normal. It has an epic, futuristic design and livery, alongside a deadly arsenal and incredible speeds. When you step back and look at it, it is slightly overpowered, but who says all things need to be realistic? Really amazing work.
5/5
User Spotlight:

inocone
Inocone also takes home the user spotlight this week. They (presumably her) joined almost a year ago, but have not gotten the attention they deserve. They've uploaded three types of creations so far: jet fighters, super cars and "humanoid planes" much like the infamous GAMF girls. It's obvious that English is not their first language, so communicating is not their strong suit. Regardless, please check out their other builds and if you like what you see, leave some support on their uploads.
====================================================
That's all for this week's edition of the SimplePlanes Weekly. Happy flying!
-The Awsomur