If you have an Oculus Quest headset, you can get SPVR from the Quest Store here.
If you have a VR headset that plugs into your PC, then you can get SPVR on Steam here.
---
What is even better than flying an airplane in SimplePlanes? How about flying an airplane with screens strapped to your eyeballs? SimplePlanes VR is coming this year to Steam and Oculus Quest. Wishlist it today on Steam and join our mailing list so you'll be the first to know when it's released.
Watch the announcement trailer here.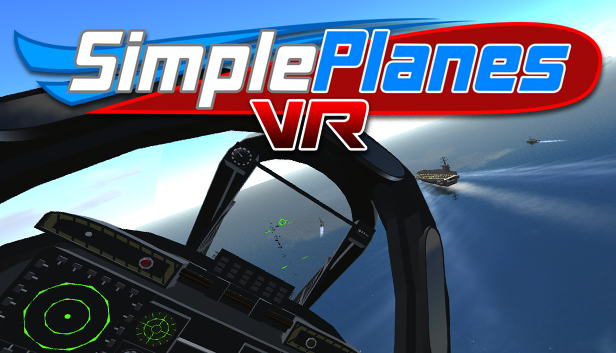 We're also working on a big update for the original SimplePlanes that will include some awesome new parts and new features to make it easier to make fully immersive cockpits with fewer parts. Some players are already building amazing cockpits, so I'm really excited to see what you will come up with when you get access to the new parts. We'll post more about that next week.
Here's a small FAQ that I will continue to update to help answer some of your questions:
What is SimplePlanes VR?
SimplePlanes VR will be a new, standalone game with full VR support and redesigned user interfaces where you can download airplanes from SimplePlanes.com and fly them. If an aircraft has a virtual cockpit, then you will be able to reach out and grab the virtual controls with your hands. If it doesn't have a virtual cockpit, then you will still be able to fly it in first or third person camera views using your VR rig's physical controllers. If you are playing on PC, then you can also use a joystick connected to your PC.
How much will it cost?
$9.99 USD on Steam and Oculus Quest.
Can you build airplanes in SimplePlanes VR?
No, SimplePlanes VR will not have a building mode. All crafts are built in the original SimplePlanes on desktop and mobile.
Why don't you release it as DLC on Steam?
If we released it as DLC, then it would be more expensive for new players since they would need to buy SP in addition to SPVR. Some players might only be interested in the virtual reality experience.
When are you going to release it?
We're not sure yet, but sometime this year or I'll eat more black licorice.