Player Biography
---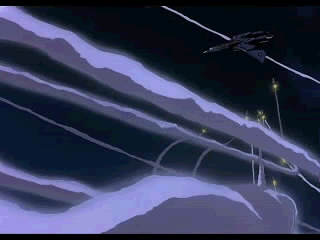 I AM THE MEME HIMSELF
Generic weeb
"Master Chief, you mind telling me what you're doing on that ship?"
"Sir, finishing this fight"
-Master Chief Petty Officer John 117
November 17th, 2552
"I don't know. History determines the winner. But there's one thing I can say for certain. Heroes really do exist. We've just seen one, and now he's coming home."
-AWACS SkyEye
September 26, 2005
It's ya boi, rollie boi.
Current status: Active and kicking.
Short bio: I am a 27 year old man living in London, I work at Airbus UK.
Member of the Cult of Macross Missile Spammers.
Fav plane: F-15E
Ship: UCHUU SENKAN YAMATOO
Tank: Leopard 2A7
Car: Nissan KPGC10
Helicopter: AH-1z Viper
Motorcycle: BMW S1000RR
My cars:
2016 Nissan GT-R R35 Prestige w/ HKS Superior Spec-R, Volk Racing Te37 20inch, Litchfield Stage 2 Power upgrade,
2013 Toyota GT86 w/STi Carbon Fiber Spoiler, EcuTek Stage II tuned, Hi-Power SPEC-L exhaust
2005 Subaru Impreza WRX STi (stock)
My motorcycles:
BMW S1000rr BrenTuning Stage I
A moped.
Fictional country info:
United Republic of North America
Formed in 2006 in order to unite the Americas under one flag, the URNA soon became a powerhouse. Existing far into the future, it peaked at the 26th century, 2589. With a population of 3 billion, it's the second most populous country, second to Dosnia.
Devices: iPhone 4, PC, Nokia 3320
PC Specs: i7-8086K
GTX 1080Ti SLI
32 GB Ram
Asus ROG Strix Z270F
Upload schedule:
Usually at 4pm BST
Weekly, since I have no unfinished builds
Schedule is based on if I have free time or not.
Upload schedule is inconsistent.
Contact info
Email: ervenderenLIM@gmail.com
Steam: Steam
Kik: KamilleThaMan
Location: London, UK
Discord: Kamille#0148
Other stuff I play (From most played to least played)
Rainbow Six Siege
Battlefield 4
DCS World/Flaming Cliffs 3
Gran Turismo Sport
SimplePlanes
Osu!
Playerunknown's Battlegrounds
Insurgency
Stuff I watch (and I recommend)
Macross Frontier
Angel Beats!
Agents of Shield
The Walking Dead
The Melancholy of Haruhi Suzumiya
Toaru Kagaku No Railgun (A Certain Scientific Railgun)
Mobile Suit Zeta Gundam
Future plans:
None ATM
More facts:
I have 2 pets, Harley and Milo.
I like cars.
I started playing this game around late 2015 (or 14 idk)
I am married.
I play the guitar.
I like tea.
I'm British-German
I can speak 3 languages, English, Deutsch, Japanese.
I'm not a weeb.
Semper fi.
Highlighted Airplanes