Player Biography
---
MY quote
When you want to achieve Big, Go for it. Don't let others discourage you, prove them wrong and win big.
Special section
it comes down to inspiration quotes
I never did anything worth doing by accident, nor did any of my inventions come by accident; they came by work. -Thomas Edison
What simple build is this????(not simple)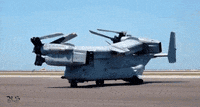 When I post:
When ever I feel like I want to upload a plane.
My dream-
to build awesome tech and really cool builds. It's not about the looks some times but the performance of my builds.
About B.CORP:
I'm the owner of Bot-Corp (a fictional engineering firm). It's like the stark industry of simple planes.
Current projects
Some new fighters and bombers (don't expected much)
Help full link
CURRENT CHALLENGES
(NONE CURRENTLY)
SIMPLEROCKETS2 PROFILE
Highlighted Airplanes