Player Biography
---
so sorry I haven't updated this in a year
MY quote
"When You hit a Builder block,Take a break and savor every minute of your life... then go back to the fun that got you builders block." :Botfinder
Special section
special thanks
Anti ship weapons
it comes down to inspiration quotes
I never did anything worth doing by accident, nor did any of my inventions come by accident; they came by work. -Thomas Edison
What simple build is this????(not simple)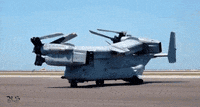 When I post:
When ever I feel like I want to upload a plane.
My dream-
to build awesome tech and really cool builds. It's not about the looks some times but the performance of my builds.
About Bot-corp:
I'm the owner of Bot-Corp (a fictional engineering firm). It's like the stark industry of simple planes.
We specialize in advance weapon, and advanced fighter technology. We act as government if a country need a power stabilisation, plus we act as a military force.
We create some very high tech vhecles like- B-CSAS JACK
I'm pretty Random and I creat experimental designs.

What I'm thinking about:
Updating my old projects
Current projects
Some new fighters and bombers (don't expected much)
Help full link
CURRENT CHALLENGES:
The Coalition
current state: active
CURRENT IDEAS
COMBAT DEVISION NAMES:
B-CINF (bot-core International Naval fleet)- guards the seas.
B-CPM (bot-core private military)- you know who they are.
B-CSAS (superior AIR Support)- gives air support to every combat organization.
B-CPSA (Petroleum Security Agency)- protects oil depots.
EPDF (Earth planetary defence front): protectors of earth. Formed to help keep the peace, and enforce pollicy on exo-planetary colonys.
Highlighted Airplanes