The Stratocruiser in PAA livery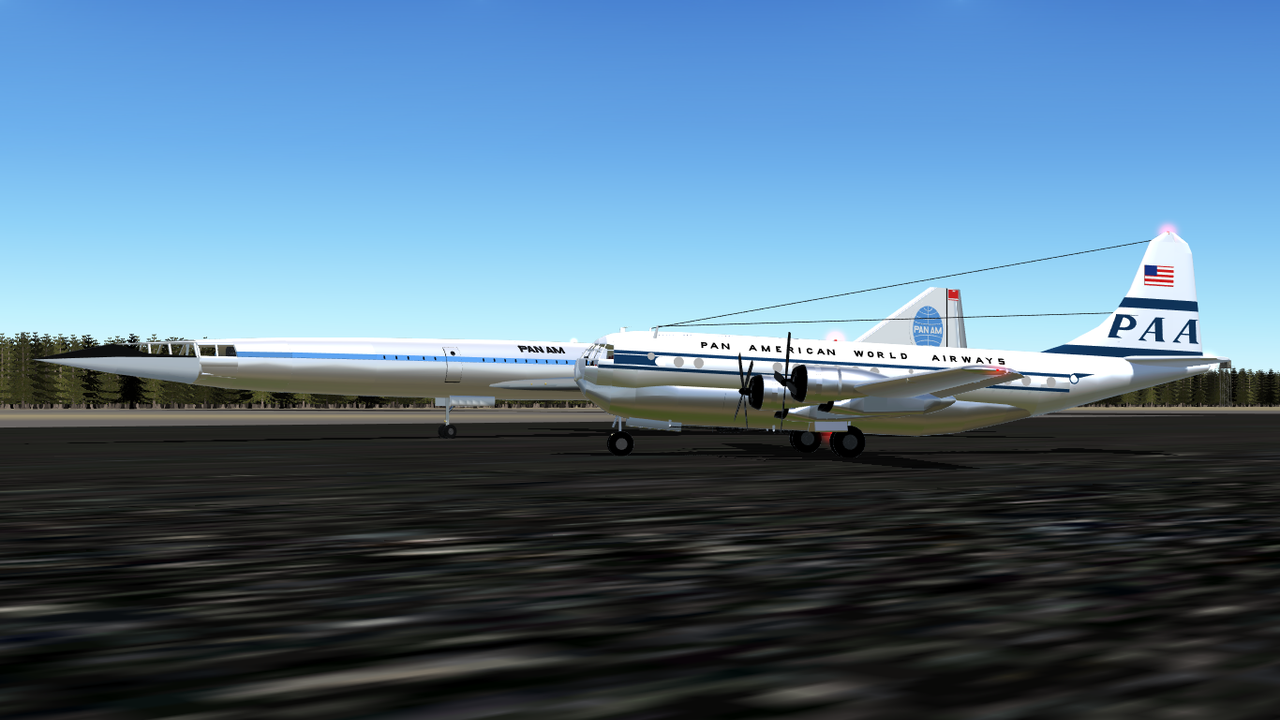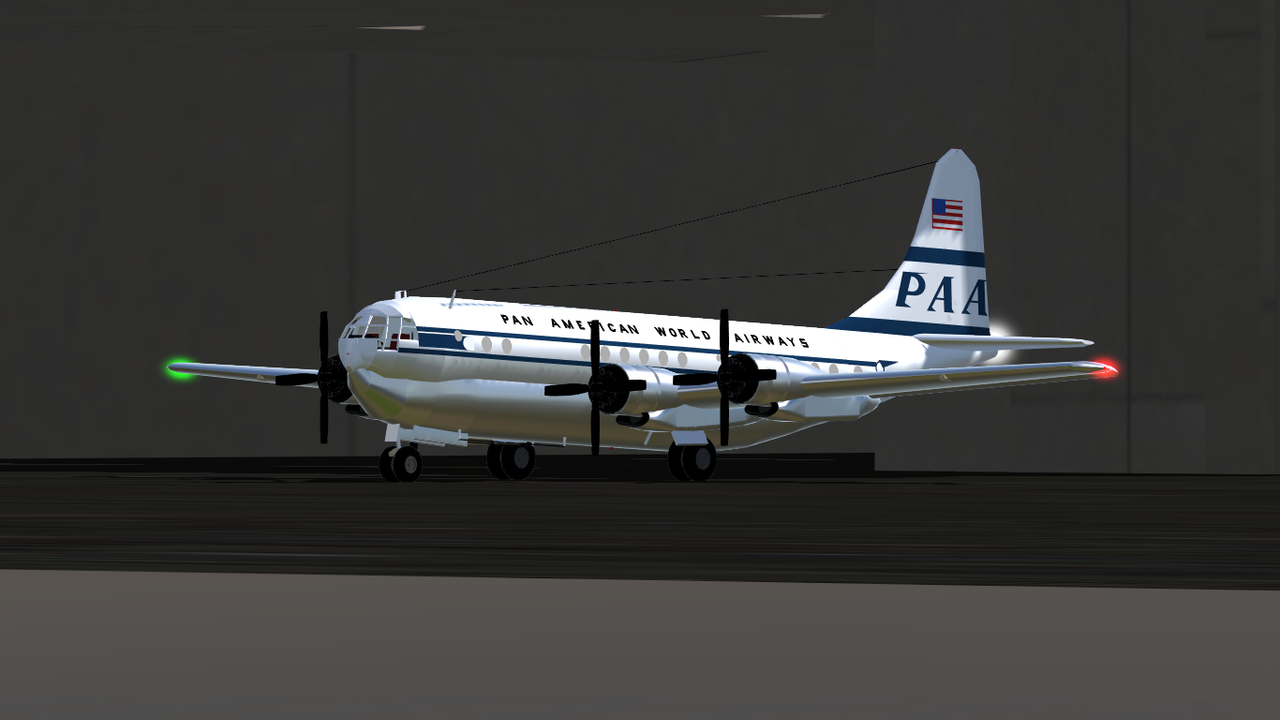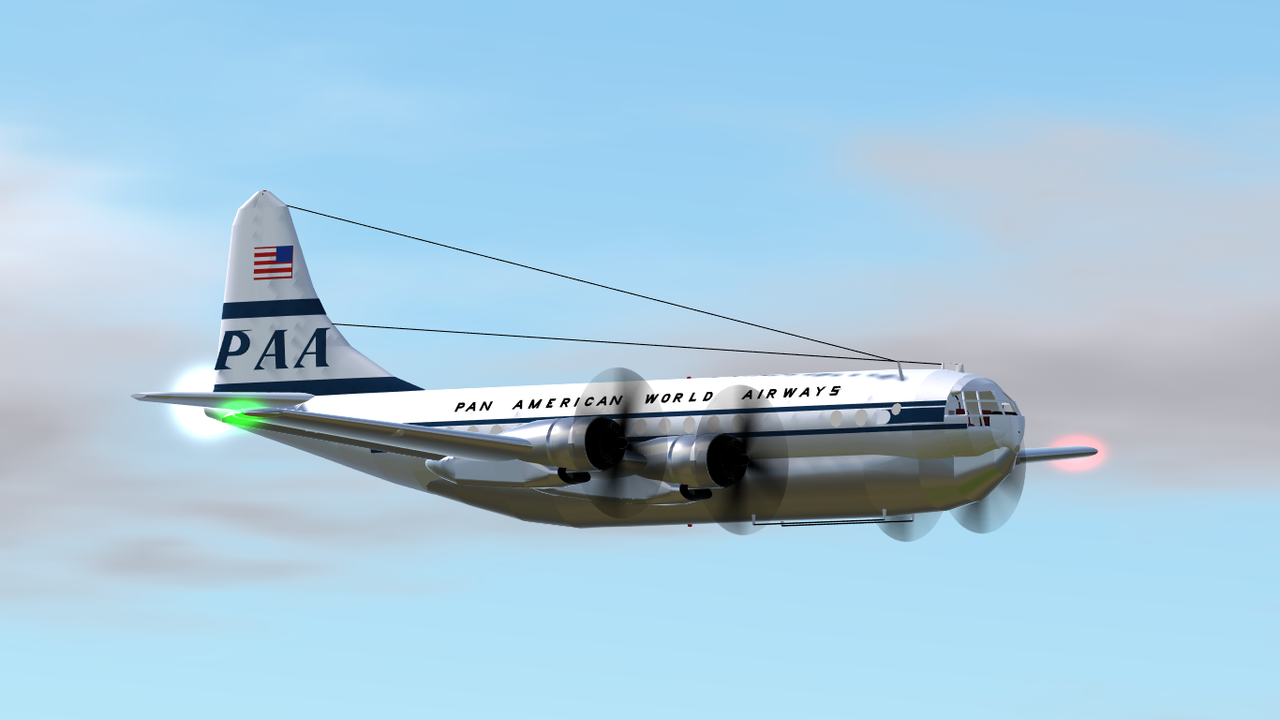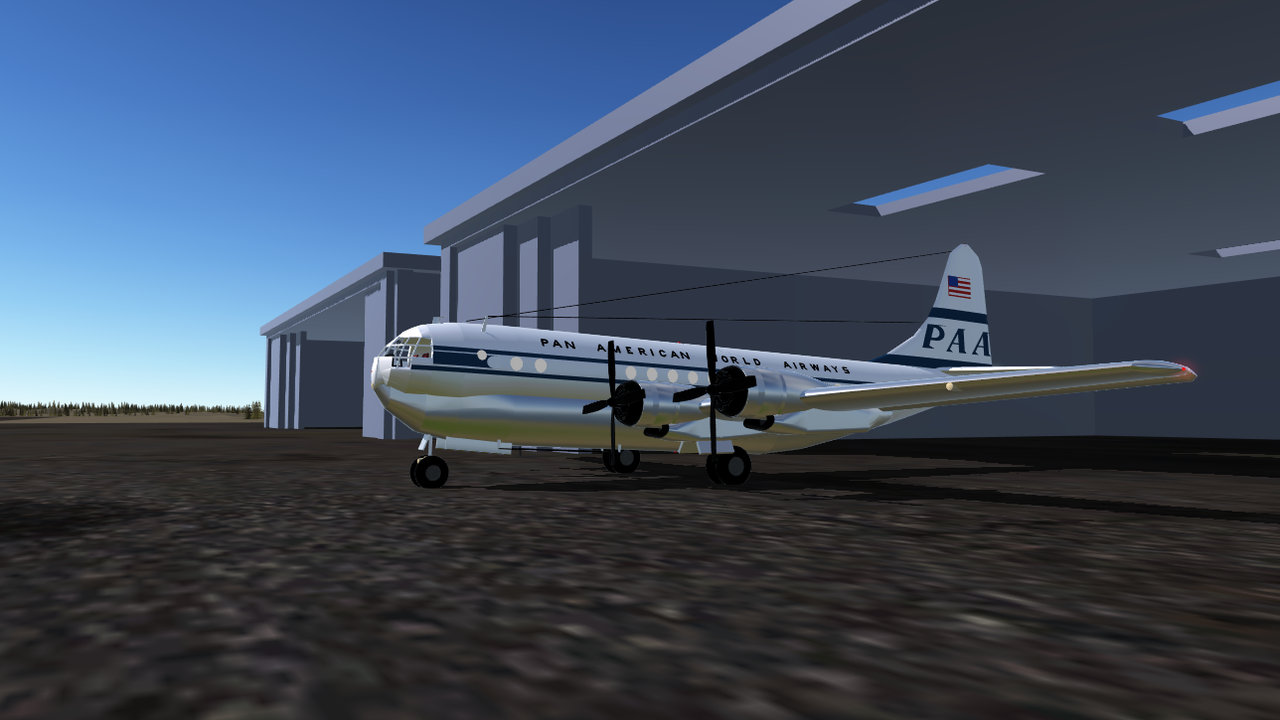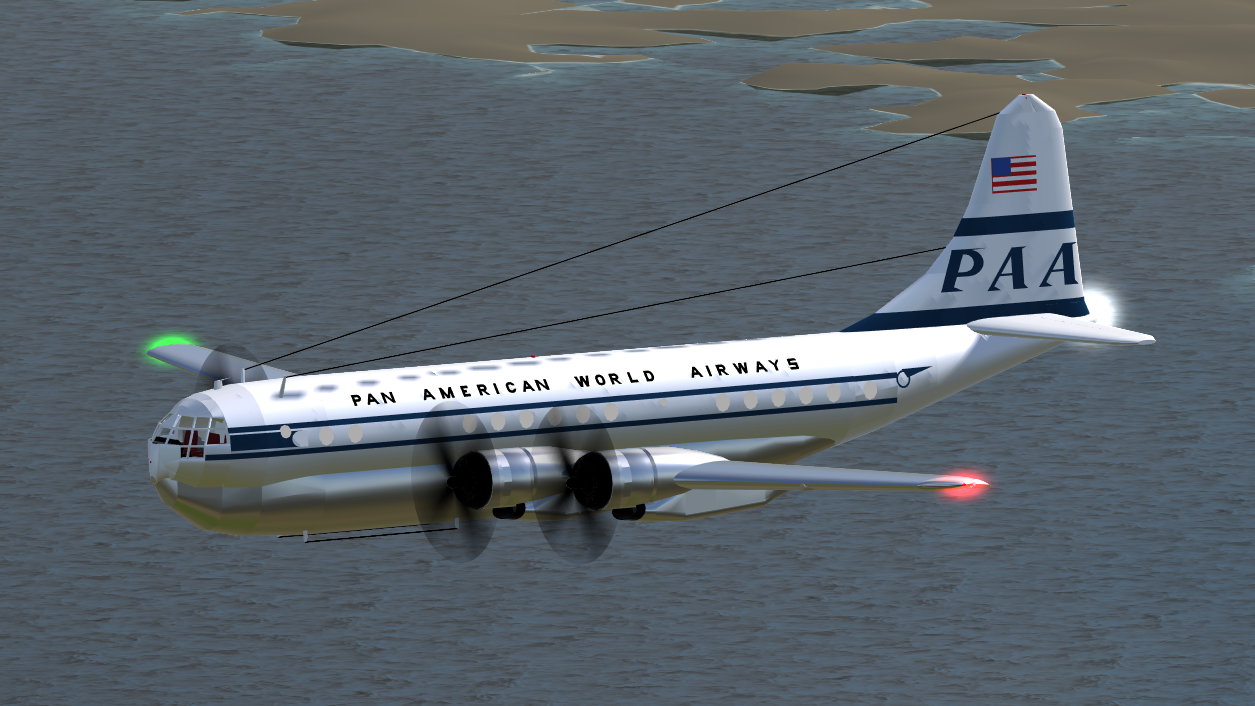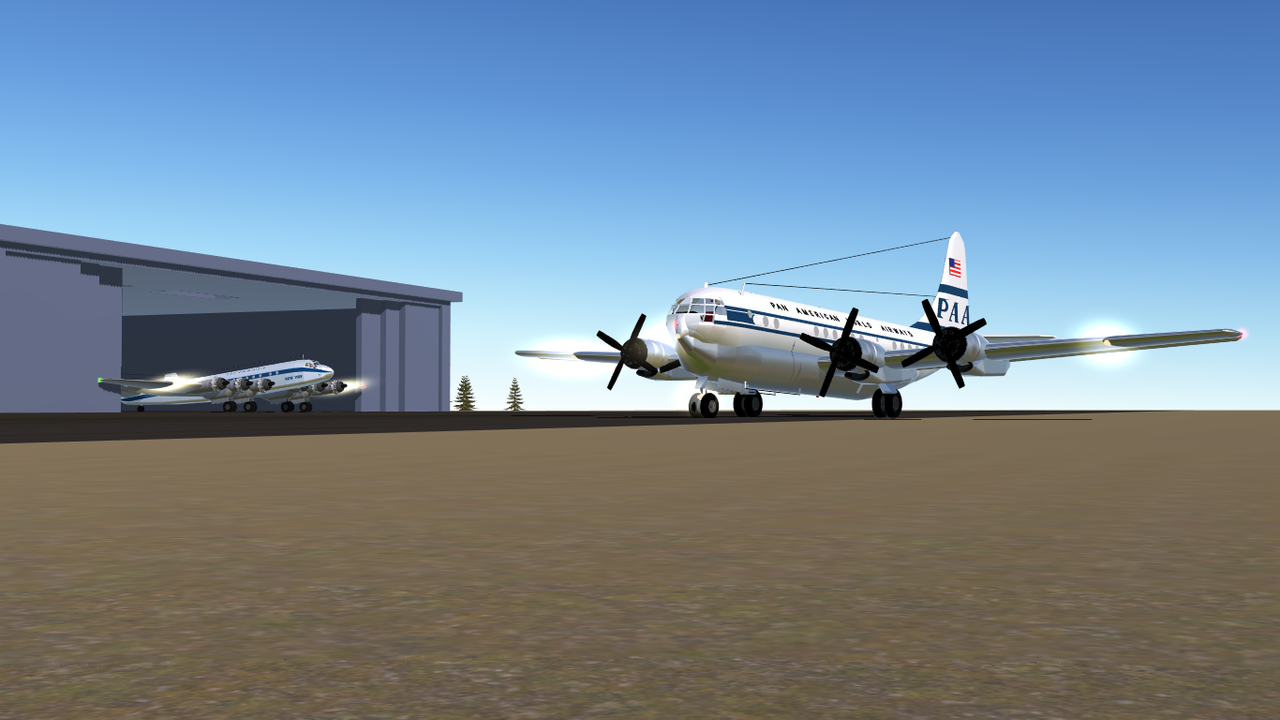 Night Time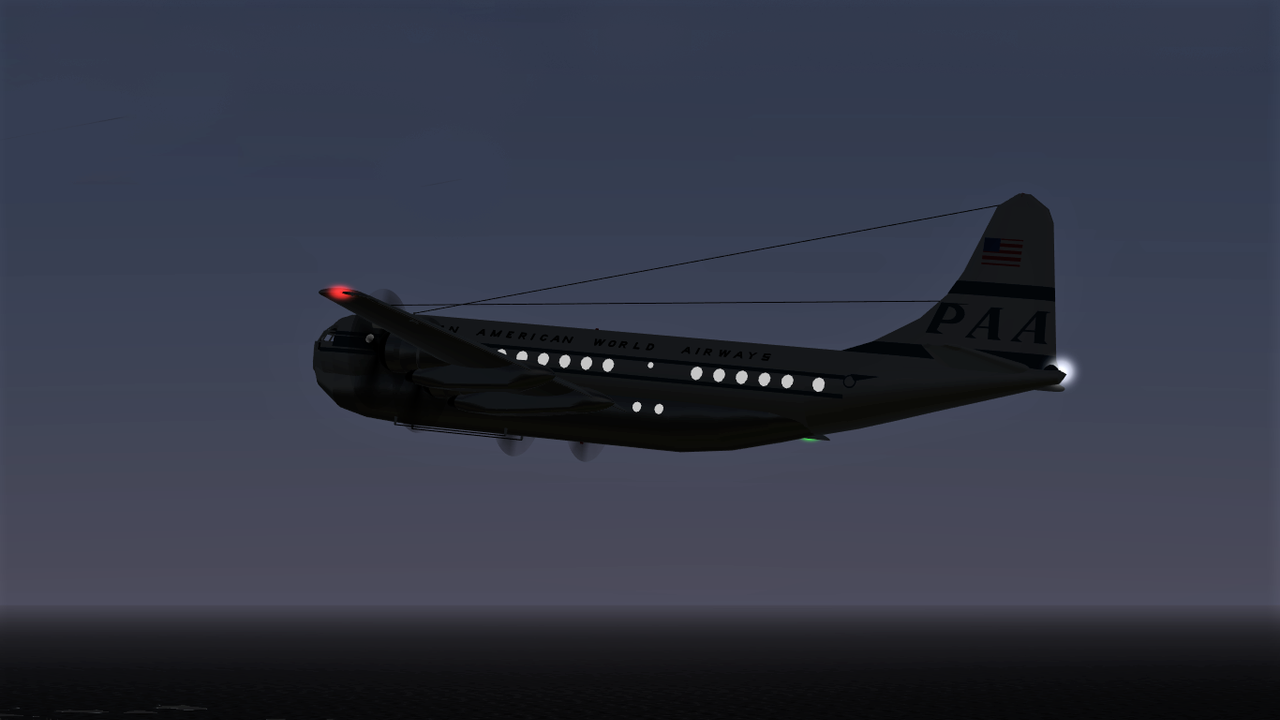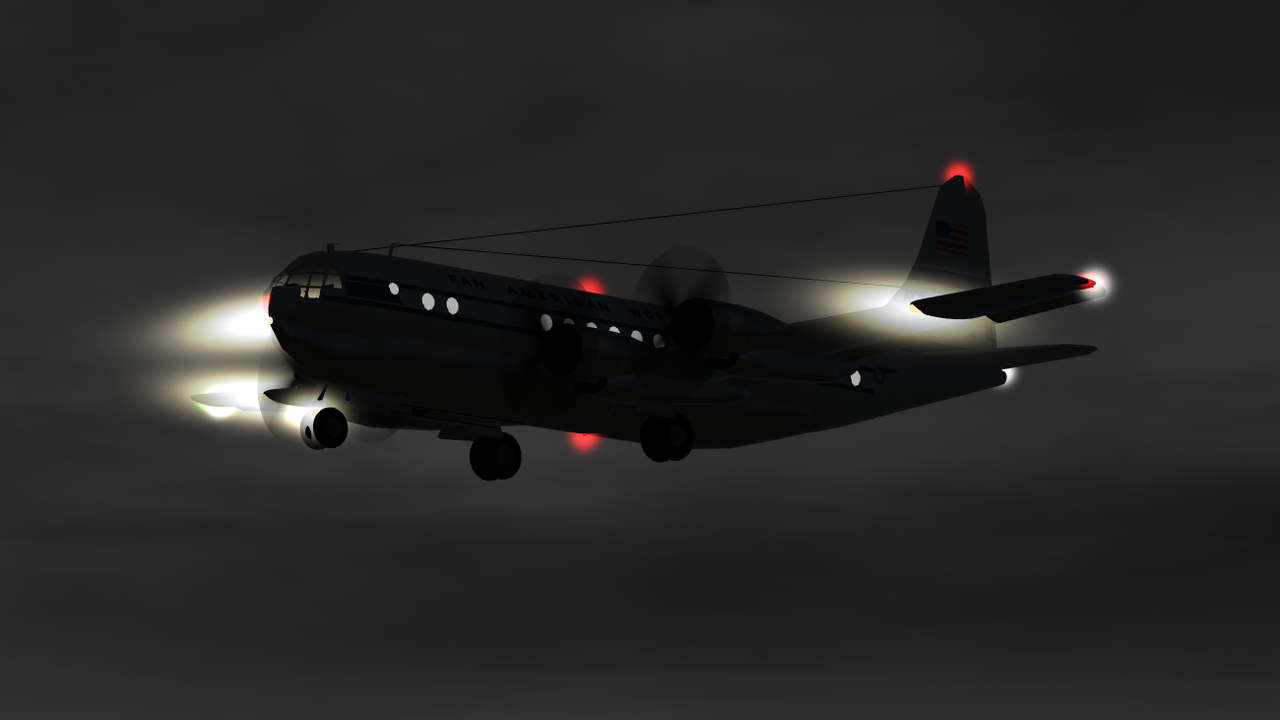 In the Cockpit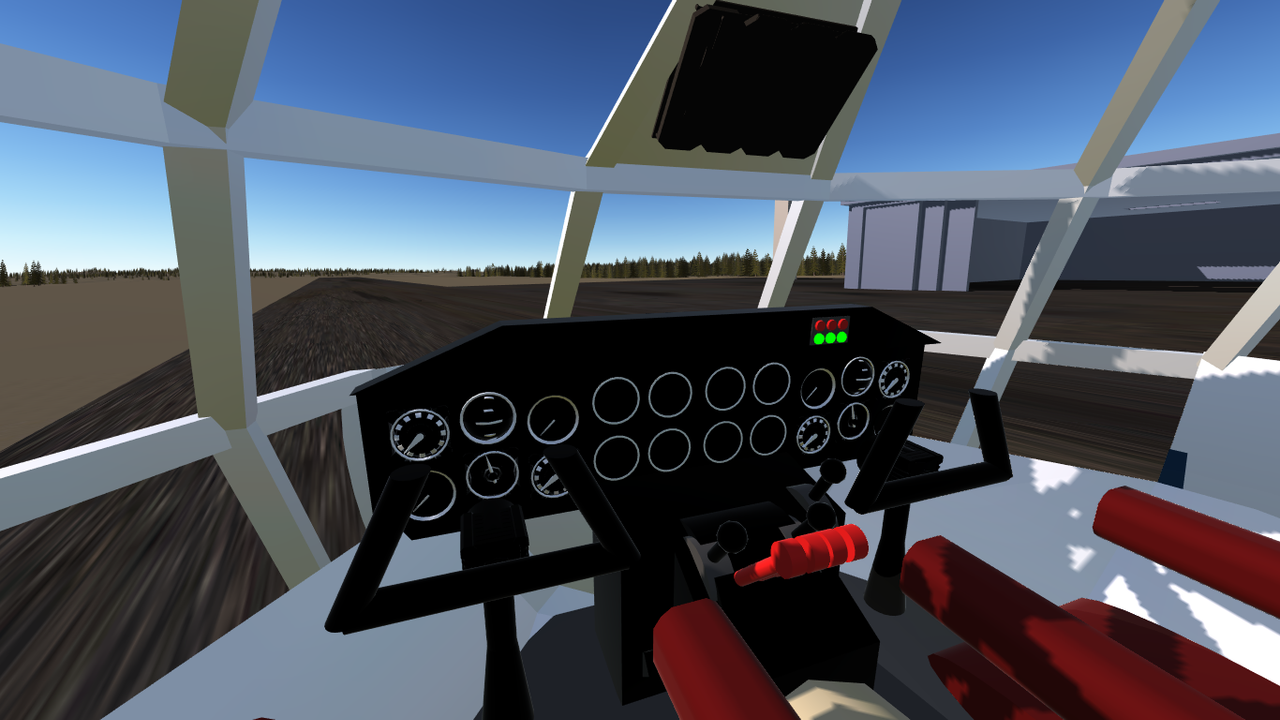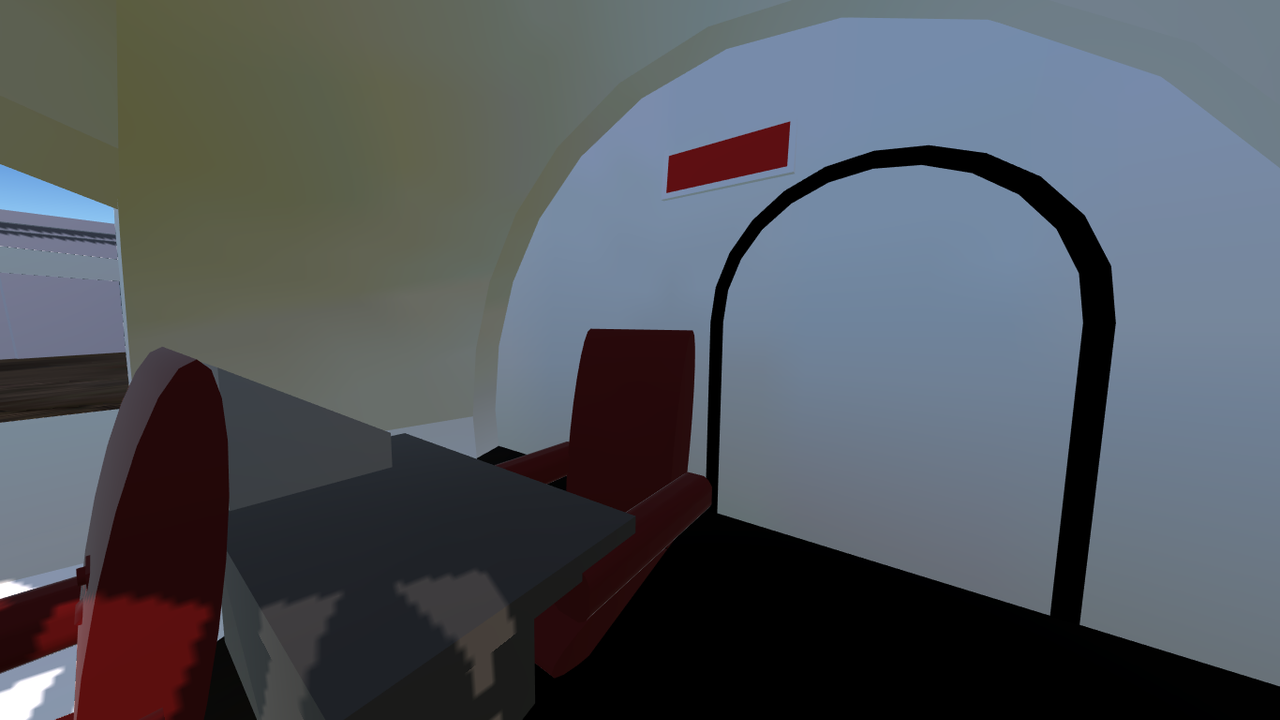 Controls
AG3.....................Pushback
AG5.....................Hold Heading
Landing Gear.....Landing Gear and Landing Lights
VTOL....................Flaps
Trim.....................Trim
This Stratocruiser features
-Pan American World Airways Livery
-Functional Instruments
-Basic Cockpit
-Pushback
-WingFlex!
Note
Tested Max speed is 480km/h, tested stall speed is around 155km/h with full trim support, and at takeoff; it is recommended though not necessary for proper operations, to set trim -25% to alleviate stress at nose gear since its lower to the ground than the main gears.
Since I properly registered in simpleplanes I wanted to fly the Stratocruiser, one problem; the offerings are either good enough but no interior cockpit, or has interior cockpit but not my taste so what ones to do? Well build one of course but I was absolutely garbage at replicas and woed at the proposition of building one mainly for the fact that the fuselage cross section shape is well... Unique. It was too hard for me since I do not know any better then.
Well, after taking on the Beluga and SaRo Princess projects, both of which features a double circle cross section, I am confident enough to take on the 377 project. Funnily enough the most challenging section of the plane is not the fuselage, but the cockpit only because the drawings I got are a bit distorted from the livery decals, a lot of conflicting info.
Anyways, after days of revising the cockpit I finished building the aspiration that led me here in the first place, the Boeing 377 Stratocruiser and boy did I made a satisfactory Boeing 377 in this site, of course there are some thats better but I am proud of this.
Next project is going to be a big one, might take half a year to finish because its the largest plane in the world.
Specifications
General Characteristics
Created On

Windows

Wingspan

130.6ft (39.8m)

Length

104.3ft (31.8m)

Height

40.5ft (12.4m)

Empty Weight

-4,734,385lbs (-2,147,483kg)

Loaded Weight

58,770lbs (26,657kg)
Performance
Power/Weight Ratio

1.147

Horse Power/Weight Ratio

0.238

Wing Loading

25.9lbs/ft2 (126.2kg/m2)

Wing Area

2,273.2ft2 (211.2m2)

Drag Points

31208
Parts
Number of Parts

622

Control Surfaces

5
---