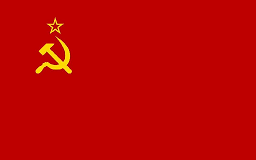 Read the Description, please.
HAPPY NEW YEAR! I know this has less detail with my F-15 but this is.. eh made in a hurry. Please forgive me...
Since Sarin didn't respond me, I have to complete this myself. This was originally a collab with him..
Mikoyan Gurevich Mig-29 9-14,
287 Fighter Div.,
VVS USSR.
Price: RUB 1 750 000/Each aircraft with full life-span maintaince.(1986)
Control
0)Briefing: Mission range 60 nmi (470kts, 3000ft). Maximum speed at SL is ~730 kts. The horizontal inclination angle must be less than 5° when landing.
1)General: Trim for trim. Normal flight input. Flaps automaticly engages when IAS speed is below 280 knots. Throttle >90% to engage afterburnres. Takeoff speed 140-190 kts. Landing speed 125 kts. Maximum landing speed 170 kts. Engage full trim during takeoff and landing.
2)Activation Groupes: AG1 for activating Weapon. AG2 for ejecting pylons. AG8 for lights.
3)Weaponary: GSh-30-1 30mm Gun; 4×R-73M2 Vympel, 2×R-27ER Vympel.
4)Notes: Credits to Mailgirl for Soviet Air-Air missiles. Credits to IStoleYourMeme for VVS Insignia.
5)Notes: Watch the heading while landing! Be gentle using wheel brakes!
6)Notes: If you're going to make variants of this and other my crafts, feel free to. But you have to remove my numbers and insignias on it. Stealing will be prohibited.
3/20
Loadout Variants
N/A at present.
Specifications
General Characteristics
Successors

2 airplane(s)

Created On

Windows

Wingspan

37.3ft (11.4m)

Length

53.0ft (16.2m)

Height

15.9ft (4.8m)

Empty Weight

10,888lbs (4,939kg)

Loaded Weight

18,865lbs (8,557kg)
Performance
Power/Weight Ratio

5.003

Wing Loading

25.4lbs/ft2 (123.8kg/m2)

Wing Area

743.9ft2 (69.1m2)

Drag Points

1505
Parts
Number of Parts

537

Control Surfaces

8
---