I forgot to add 3 more parts ;(
Hello! After being lazy for a while i completed it.
disclaimer Camera 2 is the orbit camera because the cockpit extends when in fire mode.
Sorry if you werent tagged, i tried to tag everyone who commented/liked the teasers
CONTROLS:
Ag1= Turn on Engine
Ag2= Activates shooting mode (you should use next step to when firing)
LG= Stabilizers in the back (should be activated Before fiering because of the recoil and they have suspension on them to help)
Trim= Elevate and depress the gun (very minimal depression) and also it tilts the cockpit/aiming mode.
Pitch&roll= Drive
Yaw in firing mode turns the chassi smoothly because it uses a gyro (when driving use roll which doesn't use a gyro but an Engine)
Countermessures= Chaff so that enemies don't fire missiles at the cockpit.
FireWeapons= Recoil/Muzzleflash/Moves breach back/fires the gun.
User manual
Begin by locating to a desired location.
Spawn an ai target on the ground to fire at.
Deactivate 1 and press 2.
Activate AirToAir and go in to cockpit view for easy aiming, use trim to aim and yaw to treverse.
when locked on a target use landinggear to stabilize yourself and fire.
You should also get an impact cam of the enemy getting destroyed.
Features
Acuratte gun
Recoil
Muzzleflash
Moving breach
Stabilizers
Good cameras
Good suspension
Moving joysitck thing for aiming
Casingless propellant for the Shells.
Screenshots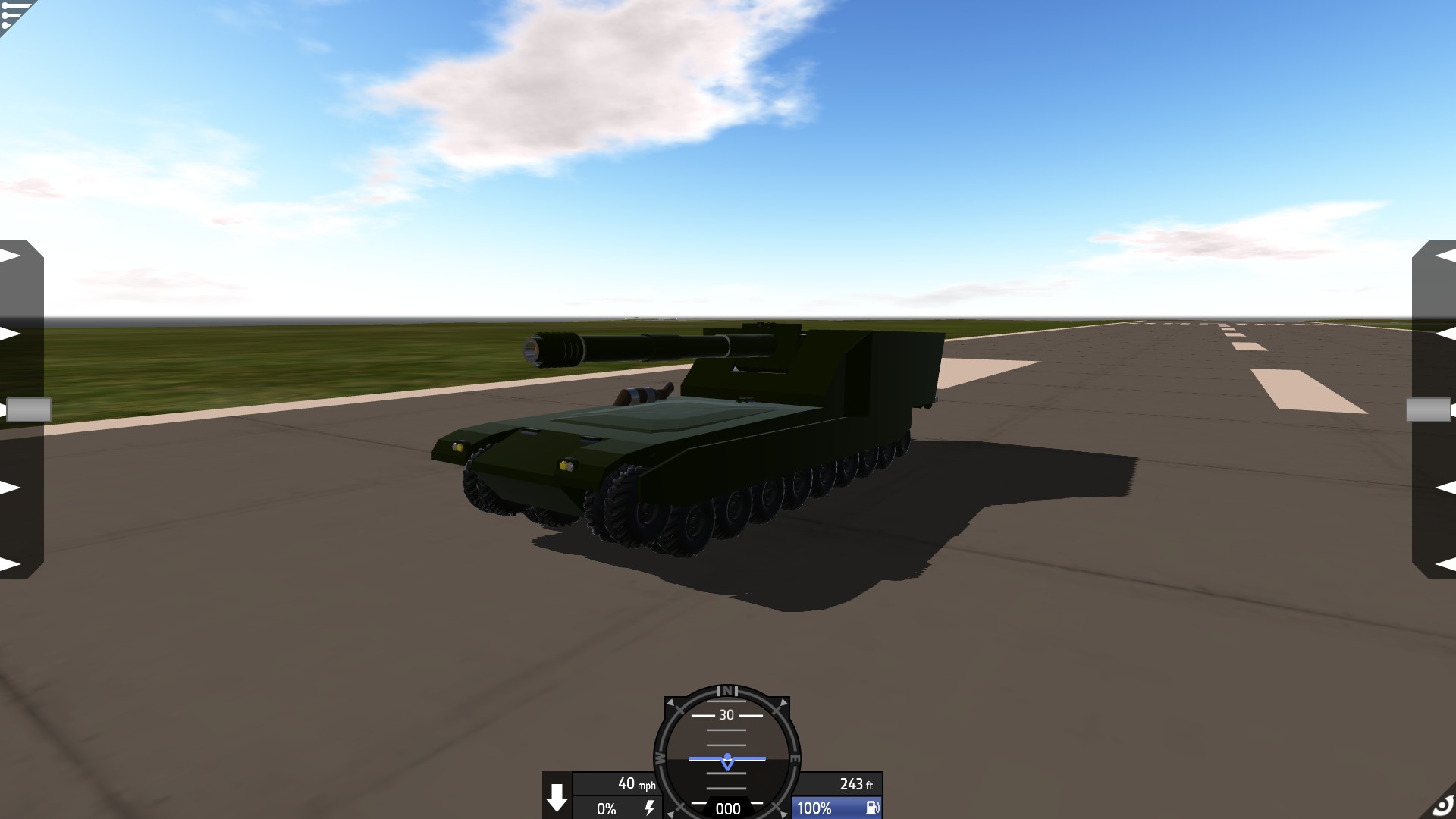 ---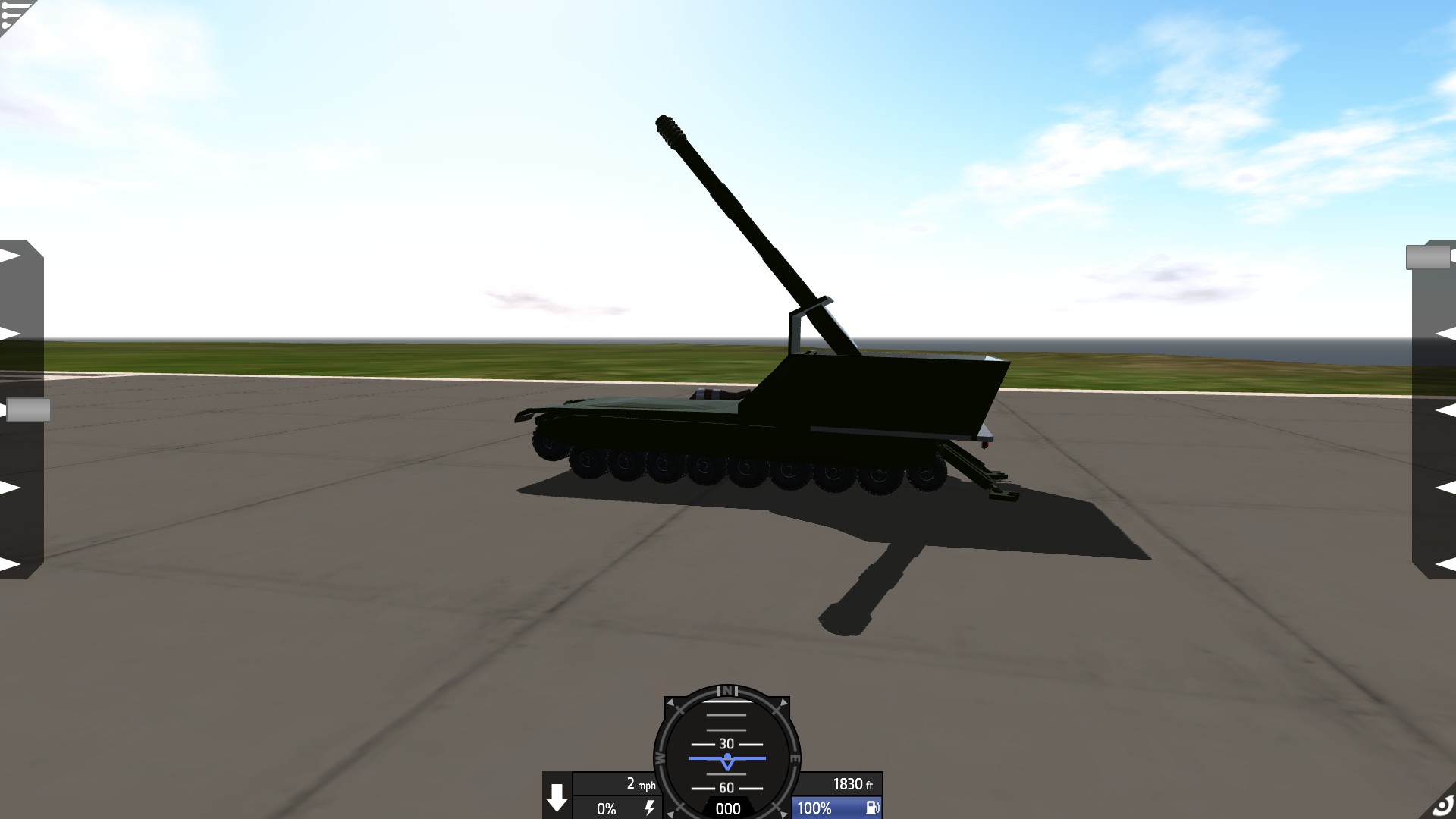 ---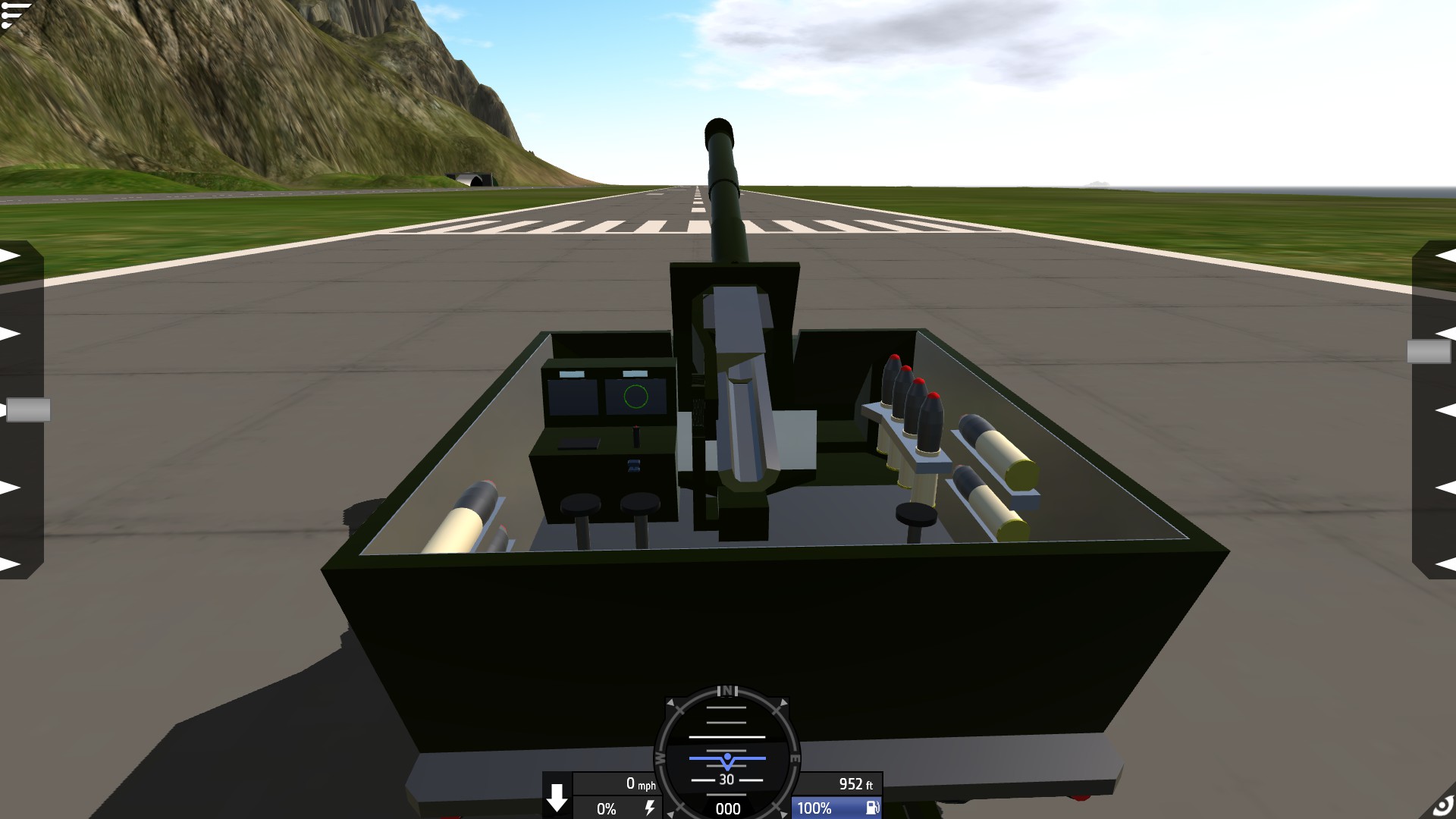 ---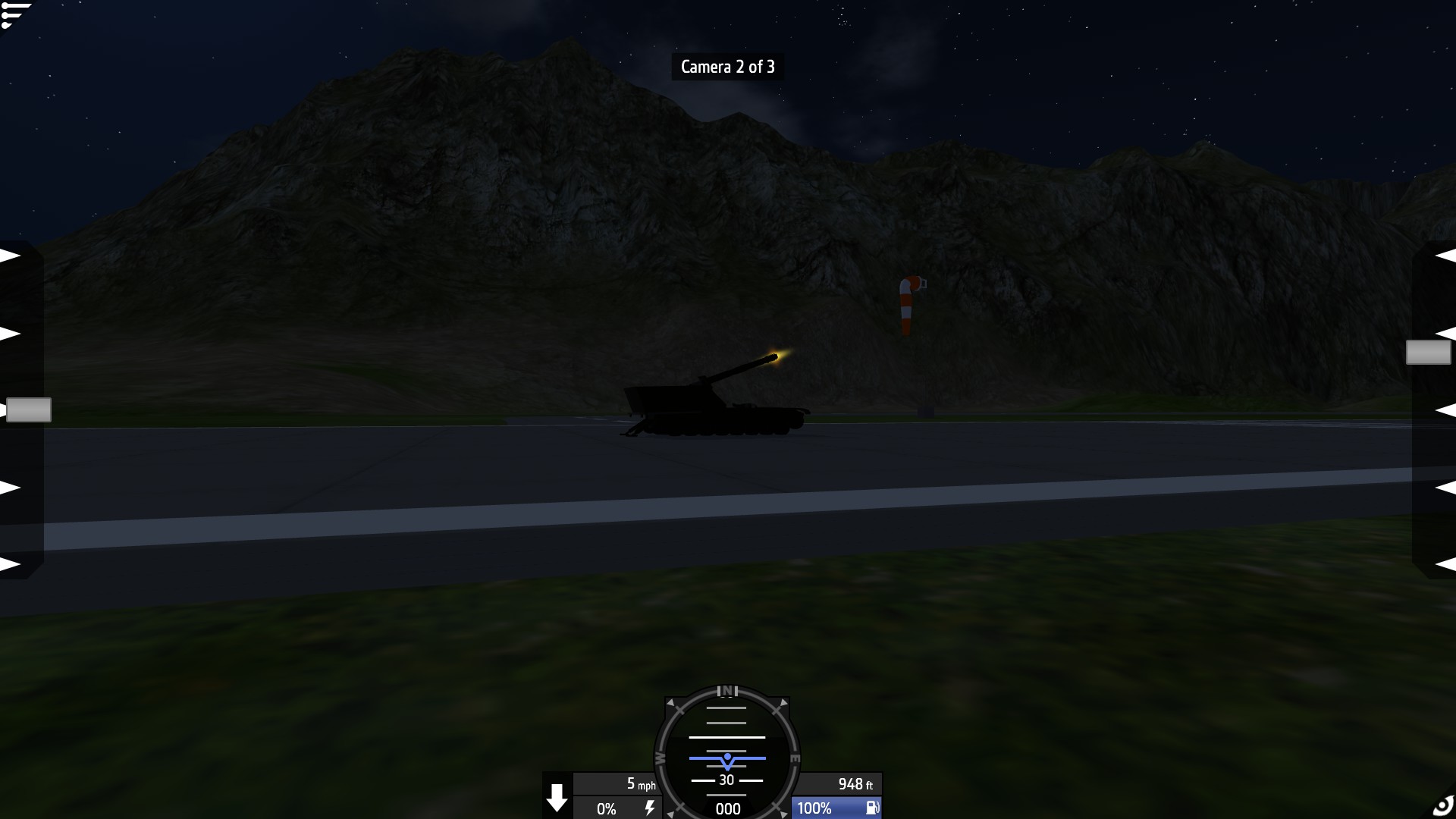 Specifications
General Characteristics
Successors

2 airplane(s)

Created On

Windows

Wingspan

14.8ft (4.5m)

Length

43.9ft (13.4m)

Height

12.5ft (3.8m)

Empty Weight

36,091lbs (16,370kg)

Loaded Weight

40,245lbs (18,255kg)
Performance
Wing Loading

-439,839.3lbs/ft2 (-2,147,483.6kg/m2)

Wing Area

0.0ft2 (0.0m2)

Drag Points

14694
Parts
Number of Parts

497

Control Surfaces

0
---