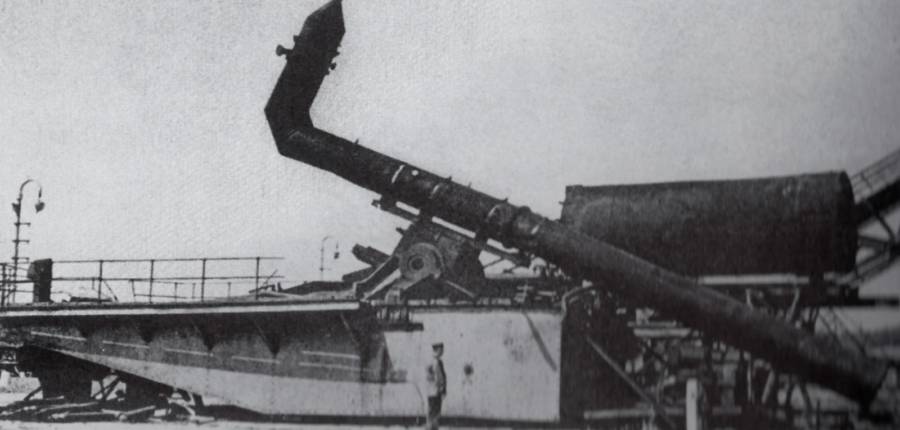 ---
These are just some of the most bizarre weapons made in the 2nd World War.
Nations creating the most bizarre creations, just to overpower the enemy, ether tactical or some other reason.
In the war, you'd totally almost do anything you can to get the upper hand, and I'd like to see how bizarre of a creation you guys can build!
I pinned it to be Naval so that it's a bit more limited. And without further a'duew. Let's get in to it!
---
RULES!
No other mods except XML
Making a nuke gun is not bizarre!
Technology would range only in the WW2
Be mindful of physics!
DO NOT copy someone else's build
As always, must be a succesor


---
Side notes!
There won't be limitations to this... but you will when you read the criteria!
Have Fun!


---
THE TASK!
Basically a clarification; You are tasked to build a bizarre Naval weapon built to fight a certain something(More of it later), you may or may not relate your creation to be connected onto something that was actually in the war.
I will mostly judge it by realism and/or design, if I cough my lungs out of laughing, you will immediately get more than the total points(JK)
However, just because it needs to be bizarre, it doesn't mean it needs to be hilarious, or funny, weird, but it could be very cool that it's bizarre!
---
Judging Criteria!
Realism = 50pts
Description = 40pts
Bizarreness = 35pts
Personal Liking = 10pts
Impact = 30pts
Controls = 20pts
Criteria Clarificatons;
Realism = I have a few courses and degrees with Science and physics, in which I'm too negligent of, I will use it to see if your bizarre creation can even be built in real-life!
Description = You will have to be as realistic as possible about it! Approximate date of manufacture, nation who manufactured, was it a prototype, how much did it cost? Did it give more problems after the war?
Bizarreness = As a baseline; "Odd". Also counts as "Design"
Personal Liking = I guess you know
Impact = You know what I'm going for ;)
Controls = is it easy to handle? But I don't mean it's good ;)


---
This might not be a very good challenge, but IT IS challenging!
---
Minimum Part count: 150 parts
Maximum Part count: 2,000 parts
---
POINT-O's!
1st Placer = 20 updoots
2nd Placer = 15 updoots
3rd Placer = 10 updoots
The rest, 1 updoot
Note: I will give 1 updoot for each build even before judging.
---
Deadline on January 1st!
Specifications
General Characteristics
Successors

3 airplane(s)

+160 bonus

Created On

Windows

Wingspan

1.6ft (0.5m)

Length

3.3ft (1.0m)

Height

3.3ft (1.0m)

Empty Weight

595lbs (269kg)

Loaded Weight

595lbs (269kg)
Performance
Wing Loading

-439,839.3lbs/ft2 (-2,147,483.6kg/m2)

Wing Area

0.0ft2 (0.0m2)

Drag Points

385
Parts
Number of Parts

3

Control Surfaces

0
---