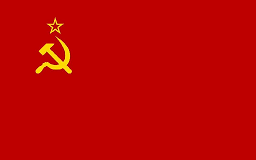 Read the Description, please.
A chopper i made for playing..
Kamov Ka-29,
Varshavyanka Air Group,
VMF USSR.
Price: RUB 430 000/Each aircraft with full life-span maintaince.(1986)
Control
0)Briefing: The sky is the limit, literally..
1)General: VTOL for collective control, Yaw for Yaw, Roll for Roll and Pitch for Pitch.**
2)Activation Groupes: AG8 for flight control. Keep open.
3)Weaponary: Non.
4)Notes: Credits to IStoleYourMeme for VVS Insignia.
5)Notes: If you're going to make variants of this and other my crafts, feel free to. But you have to remove my numbers and insignias on it. Stealing will be prohibited.
Fine.
Loadout Variants
N/A at present.
Specifications
General Characteristics
Successors

1 airplane(s)

+21 bonus

Created On

Windows

Wingspan

38.2ft (11.6m)

Length

46.1ft (14.0m)

Height

19.7ft (6.0m)

Empty Weight

5,682lbs (2,577kg)

Loaded Weight

10,113lbs (4,587kg)
Performance
Power/Weight Ratio

23.554

Wing Loading

375.8lbs/ft2 (1,835.0kg/m2)

Wing Area

26.9ft2 (2.5m2)

Drag Points

10741
Parts
Number of Parts

259

Control Surfaces

2
---