Pinnacle Performance-PAK FA
The Sukhoi Su-57 is a stealth, single-seat, twin-engine multirole fifth-generation jet fighter being developed since 2002 for air superiority and attack operations.Learn More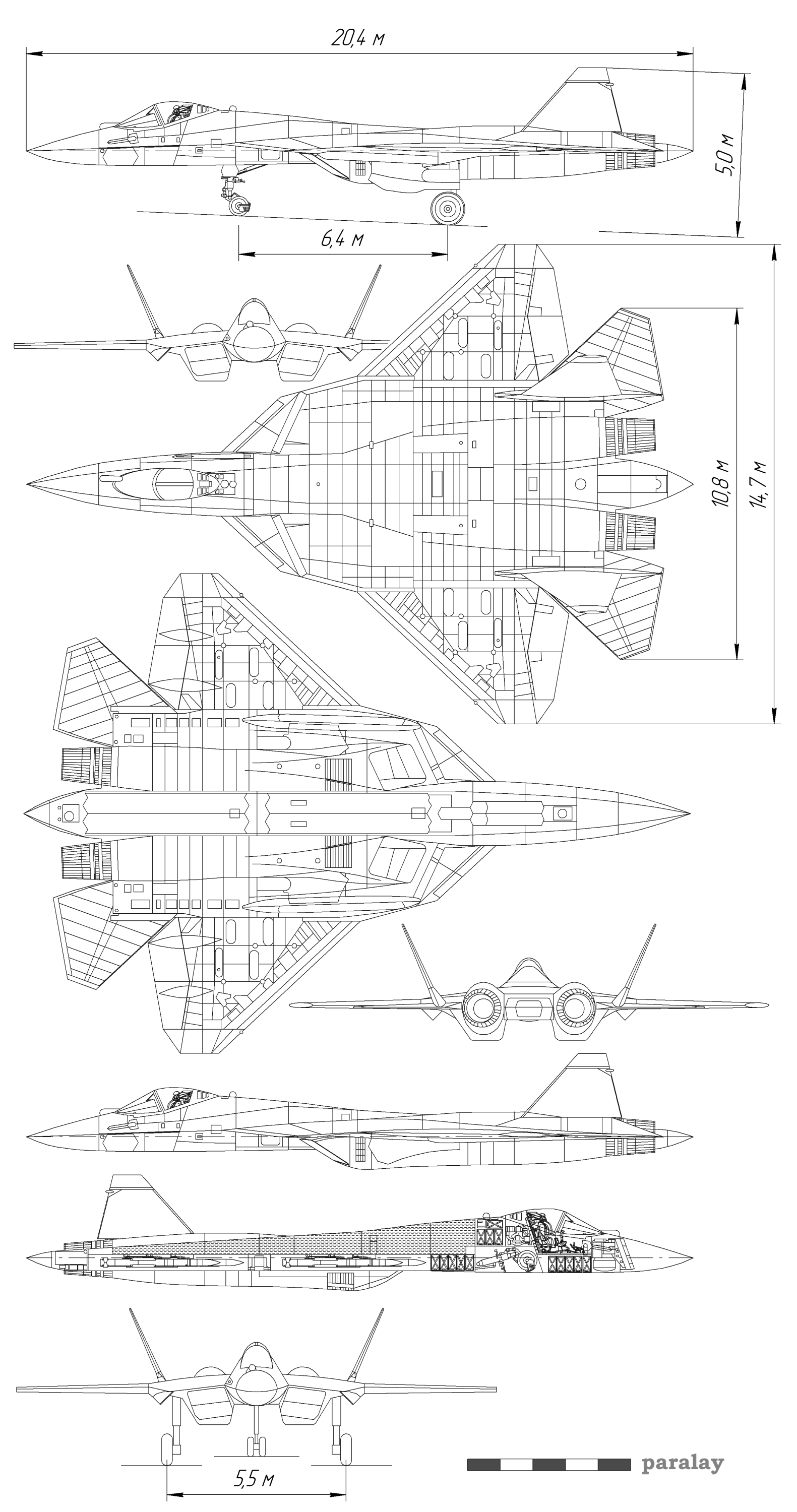 Performance
-Max speed>M2.0
-Range 3,500km
-Fully moving vertical tail fin
-Comfortable handling
-Three-wing-control design
-Sophie ultra-thin
Notes
-Use in multiplayer mode is highly recommended.
-AG1 Afterburner
-AG2 Parachute
-The photos were taken in Area 51.
-This machine is not equipped with any weapons, if necessary, please customize according to personal preference.
-If there is any flight control or airframe failure, please feel free to comment.
In game screenshots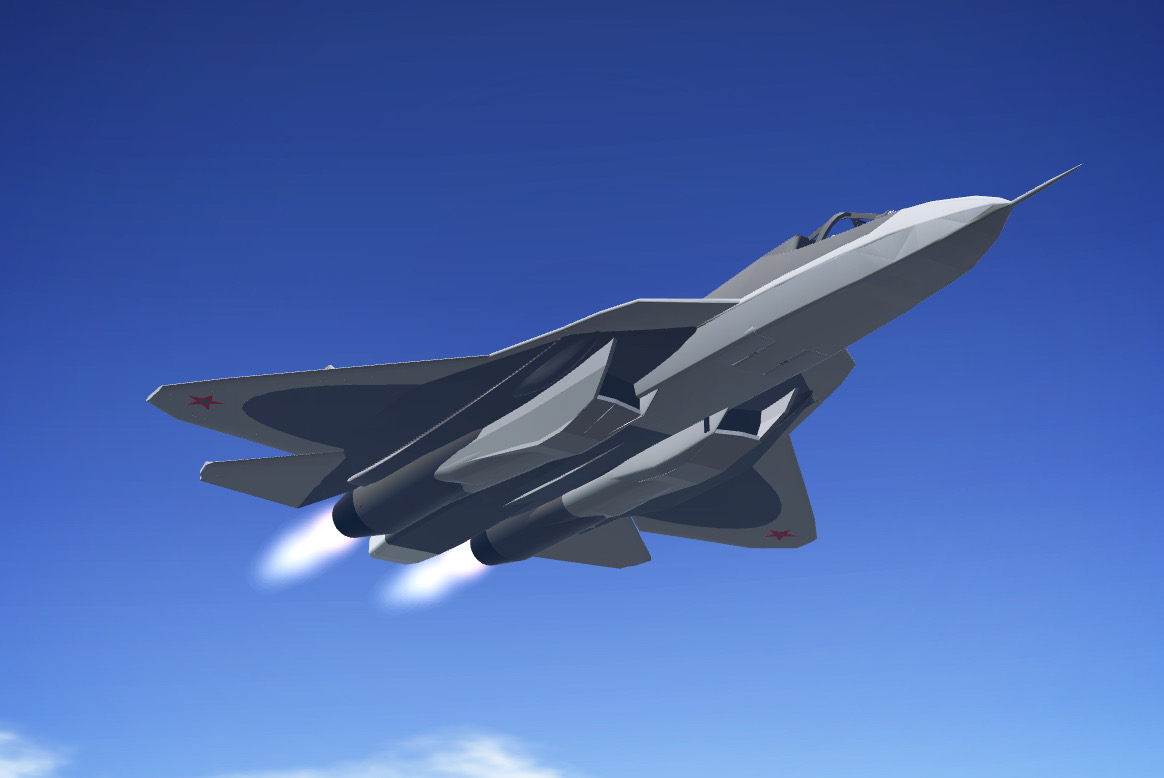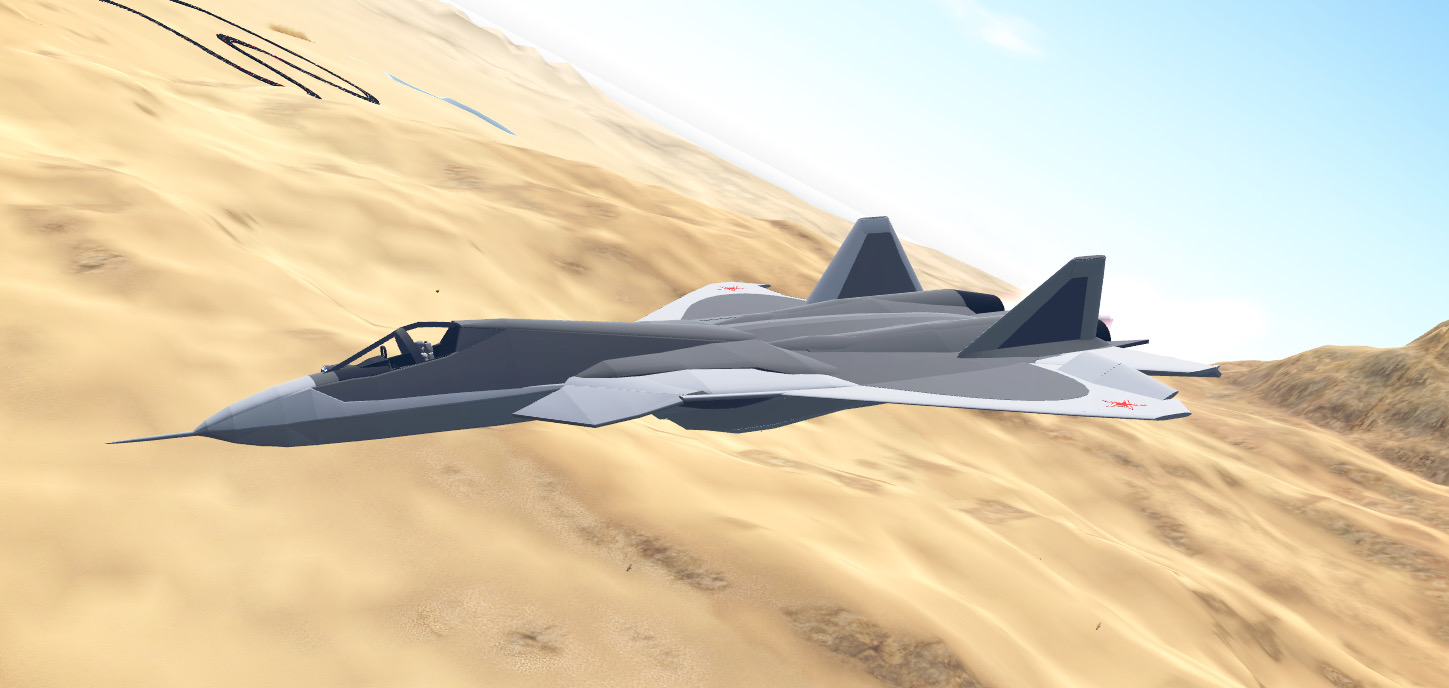 Below is the cartoon image of F22 and Su57.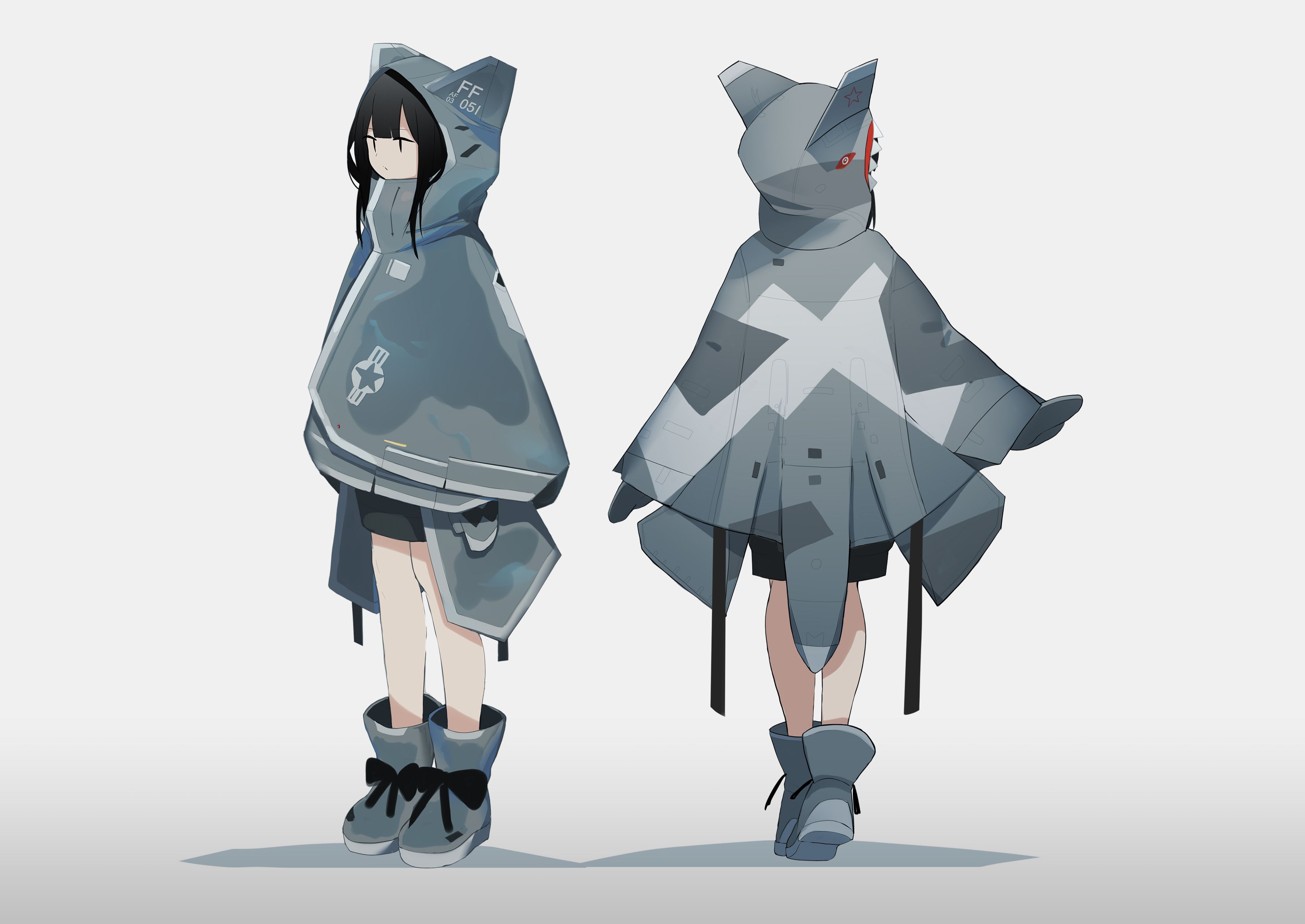 Specifications
General Characteristics
Created On

Windows

Wingspan

42.2ft (12.9m)

Length

62.2ft (19.0m)

Height

12.9ft (3.9m)

Empty Weight

44,823lbs (20,331kg)

Loaded Weight

64,706lbs (29,350kg)
Performance
Power/Weight Ratio

1.458

Wing Loading

7.1lbs/ft2 (34.6kg/m2)

Wing Area

9,137.7ft2 (848.9m2)

Drag Points

9954
Parts
Number of Parts

728

Control Surfaces

2
---