Smooth perfomance
sandlin goat
blue tail
---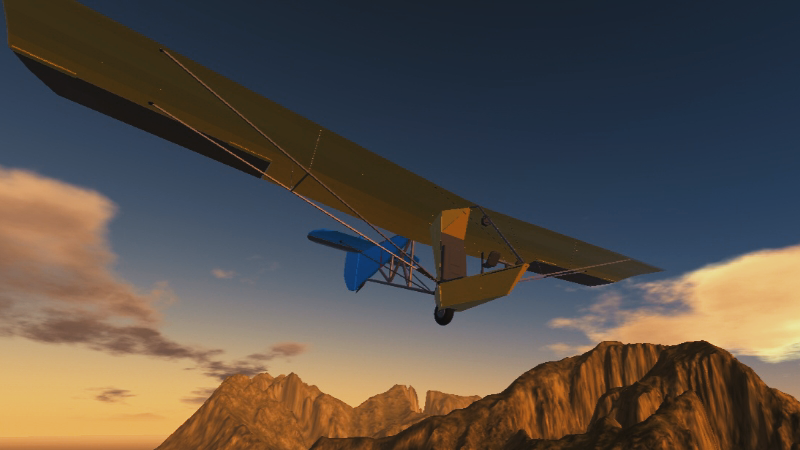 .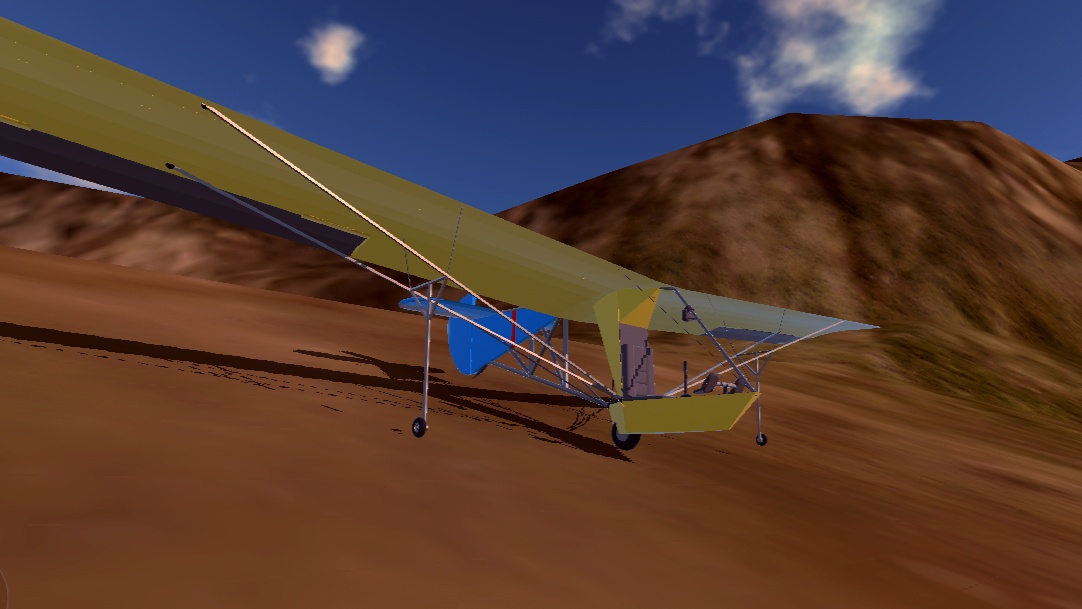 .
---
Description
The Sandlin Goat is an American parasol wing, single-seat, ultralight glider that was designed by Mike Sandlin and is provided in the form of technical drawings for amateur constructions.
See more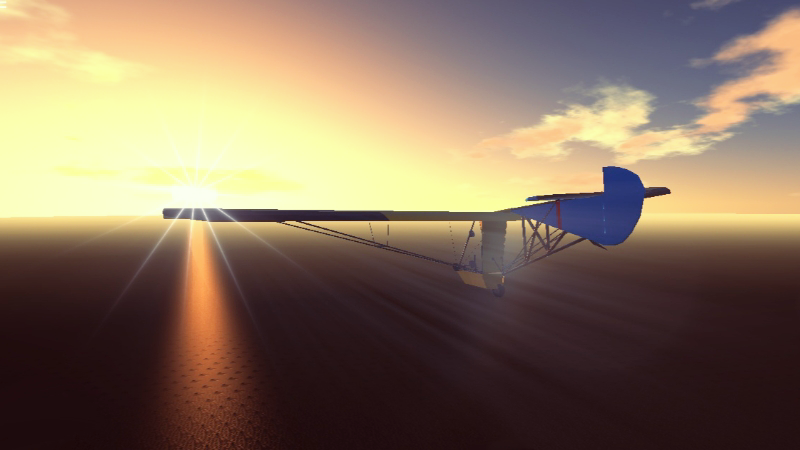 ---
General characteristics
Crew: one
Length: 17.08 ft (5.21 m)
Wingspan: 36 ft (11 m)
Wing area: 174 sq ft (16.2 m2)
Empty weight: 140 lb (64 kg) with emergency
airframe parachute
Gross weight: 300 lb (136 kg)
---
General control (as usual)
Dont hard pitch down. Its can turbulence
Take off in high place or sky
---
ENJOY
If some problem on this aircraft,tell me.
Specifications
General Characteristics
Created On

Android

Wingspan

24.7ft (7.5m)

Length

10.9ft (3.3m)

Height

4.8ft (1.5m)

Empty Weight

298lbs (135kg)

Loaded Weight

298lbs (135kg)
Performance
Wing Loading

3.3lbs/ft2 (16.0kg/m2)

Wing Area

91.5ft2 (8.5m2)

Drag Points

136
Parts
Number of Parts

212

Control Surfaces

4
---